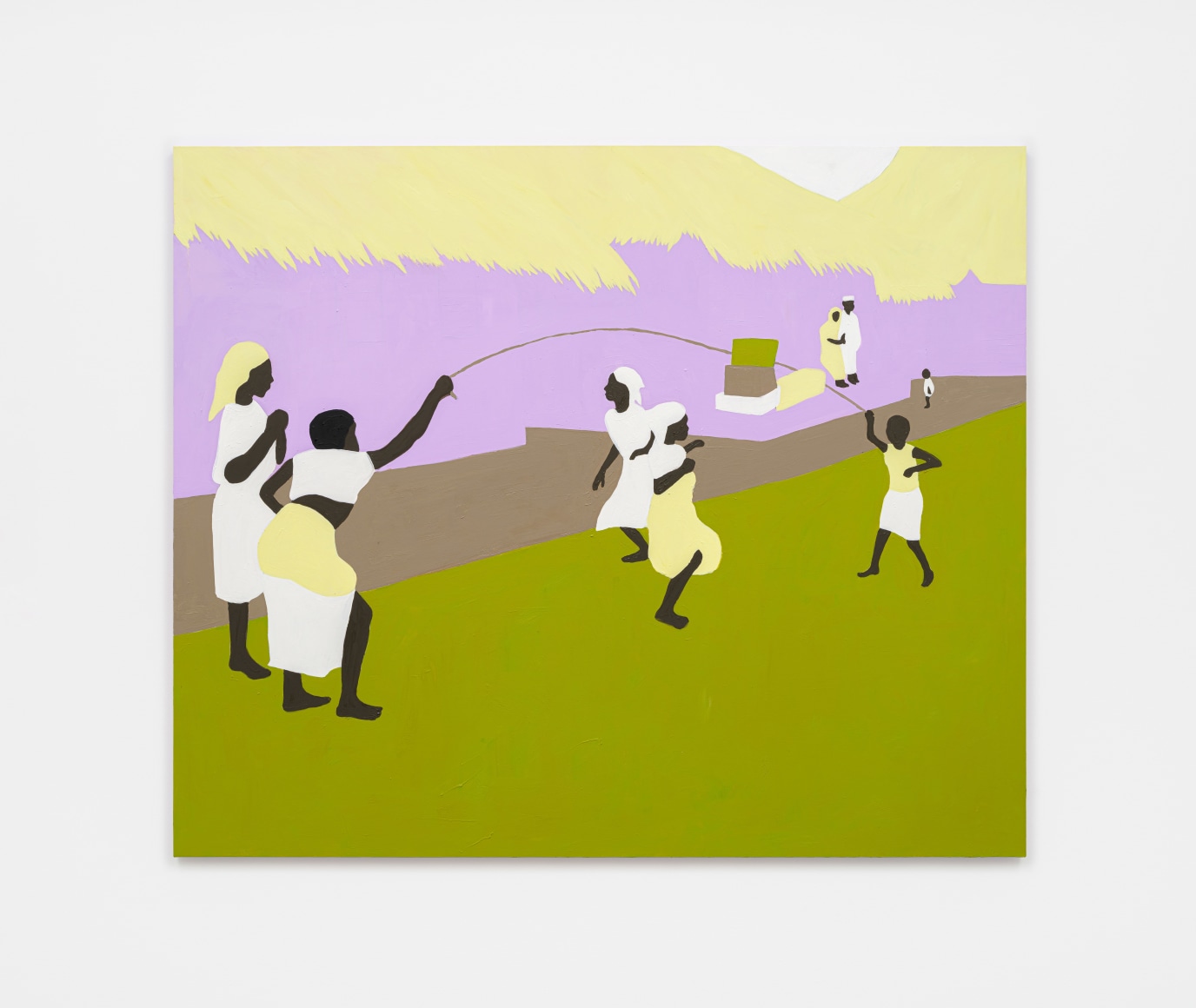 Cassi Namoda
Aquipa and Musa find temporary settlement on the road to Xalala
2023
Oil on cotton poly
60 x 72 inches (152.4 x 182.9 cm)
CN 145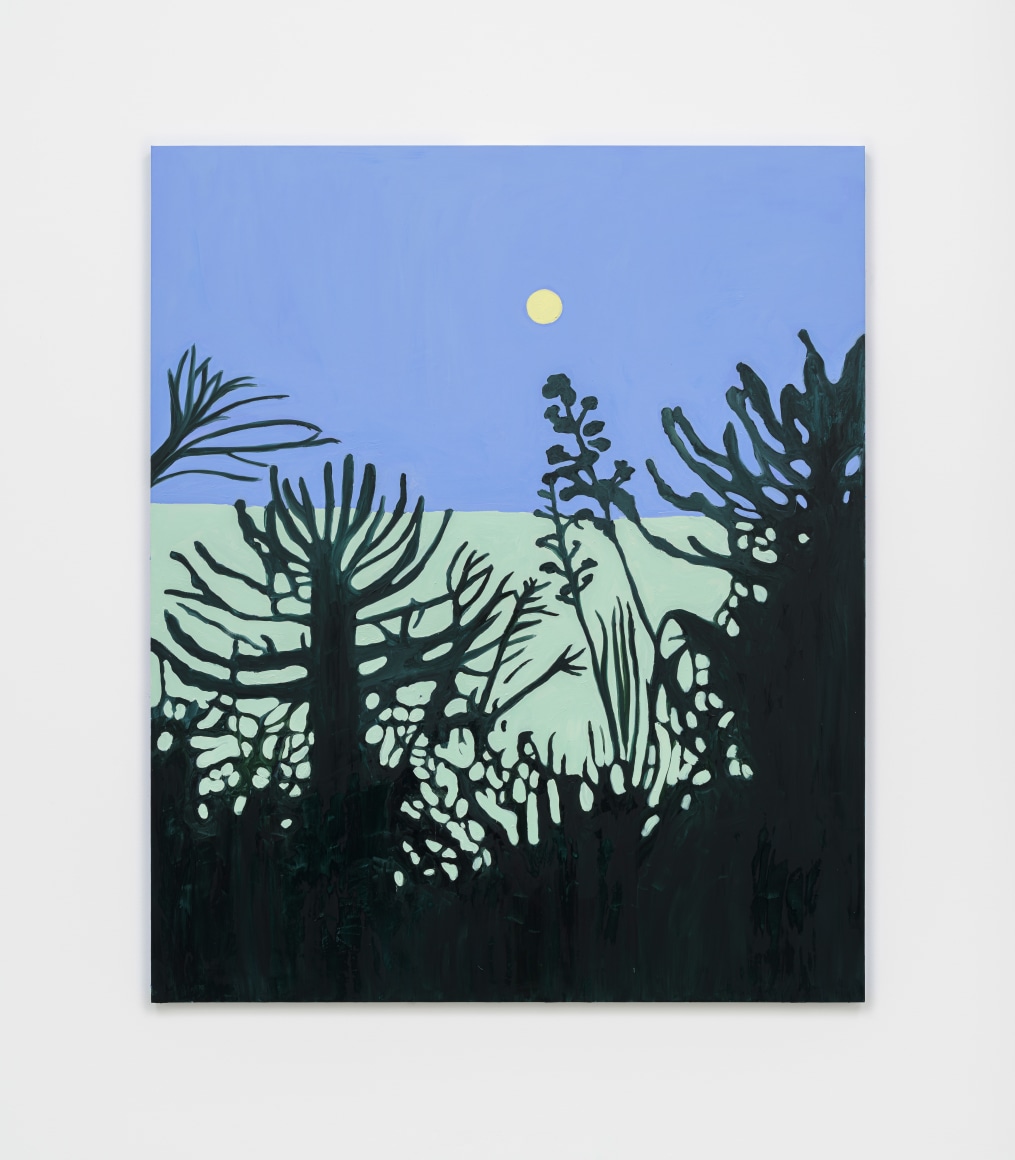 Cassi Namoda
A gentle rain is dying, II
2023
Oil on cotton poly
72 x 60 inches (182.9 x 152.4 cm)
CN 142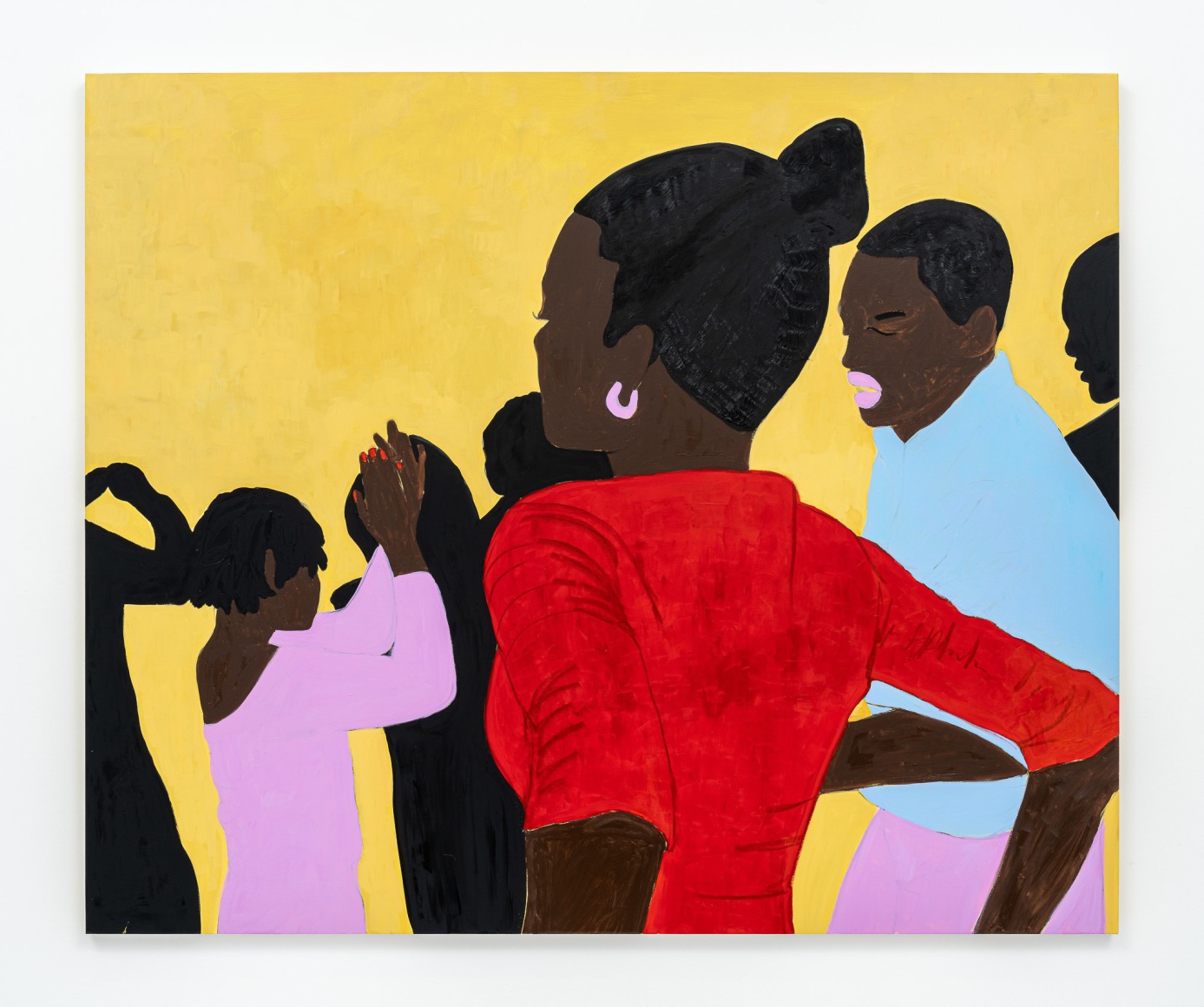 Cassi Namoda
Dia do Amor at boulevard Vladimir Lenin
2023
Oil on linen
60 x 72 inches (185.4 x 152.4 cm)
Signed, dated verso
CN 128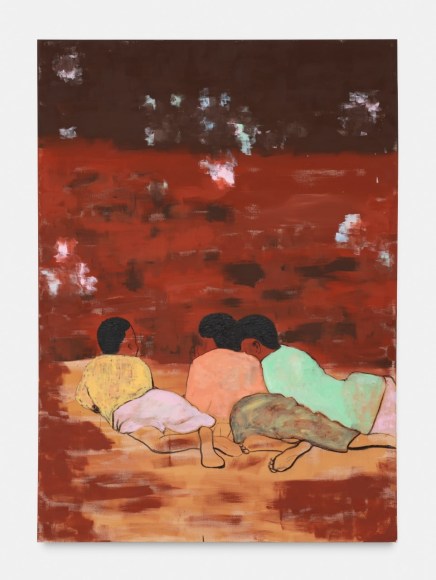 Cassi Namoda
Helder, Ximane and Ze wishing for Coca Cola on a sandy coastal shore which reeks of rotten fish
2022
Oil, gesso, charcoal on canvas
84 x 60 inches (213.4 x 152.4 cm)
CN 121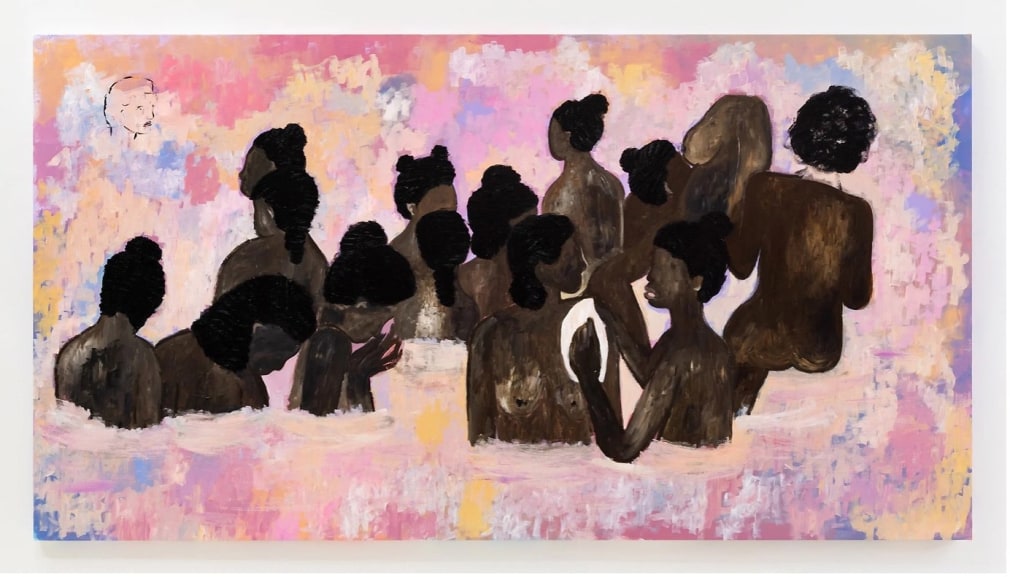 Cassi Namoda
At the breast, at the motherhood (the place where your mother originates)
2022
acrylic on canvas
57 x 107 inches (144.8 x 271.8 cm)
CN 122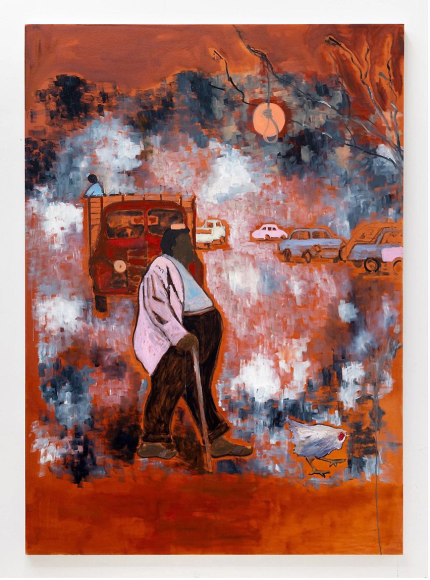 Cassi Namoda
Boulevard of neglect
2022
oil on Belgian linen
84 x 60 inches (213.4 x 152.4 cm)
CN 123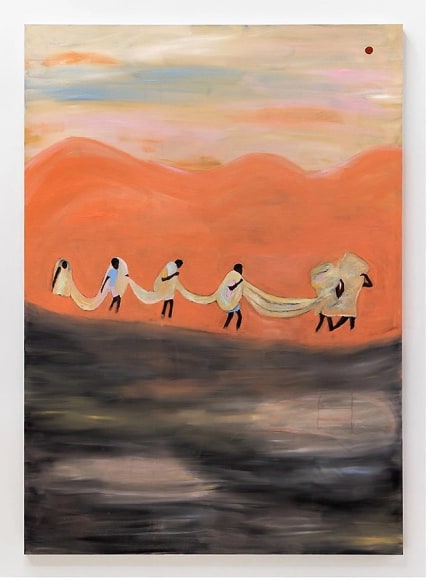 Cassi Namoda
The world is not what exists but what happens
2022
oil on Belgian linen
84 x 60 inches (213.4 x 152.4 cm)
CN 125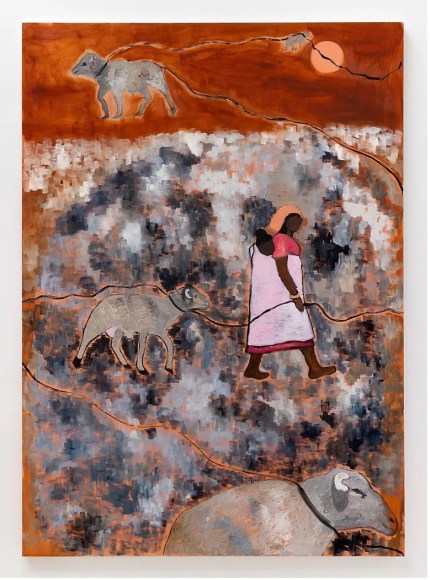 Cassi Namoda
Existential migration
2022
oil on Belgian linen
84 x 60 inches (213.4 x 152.4 cm)
CN 124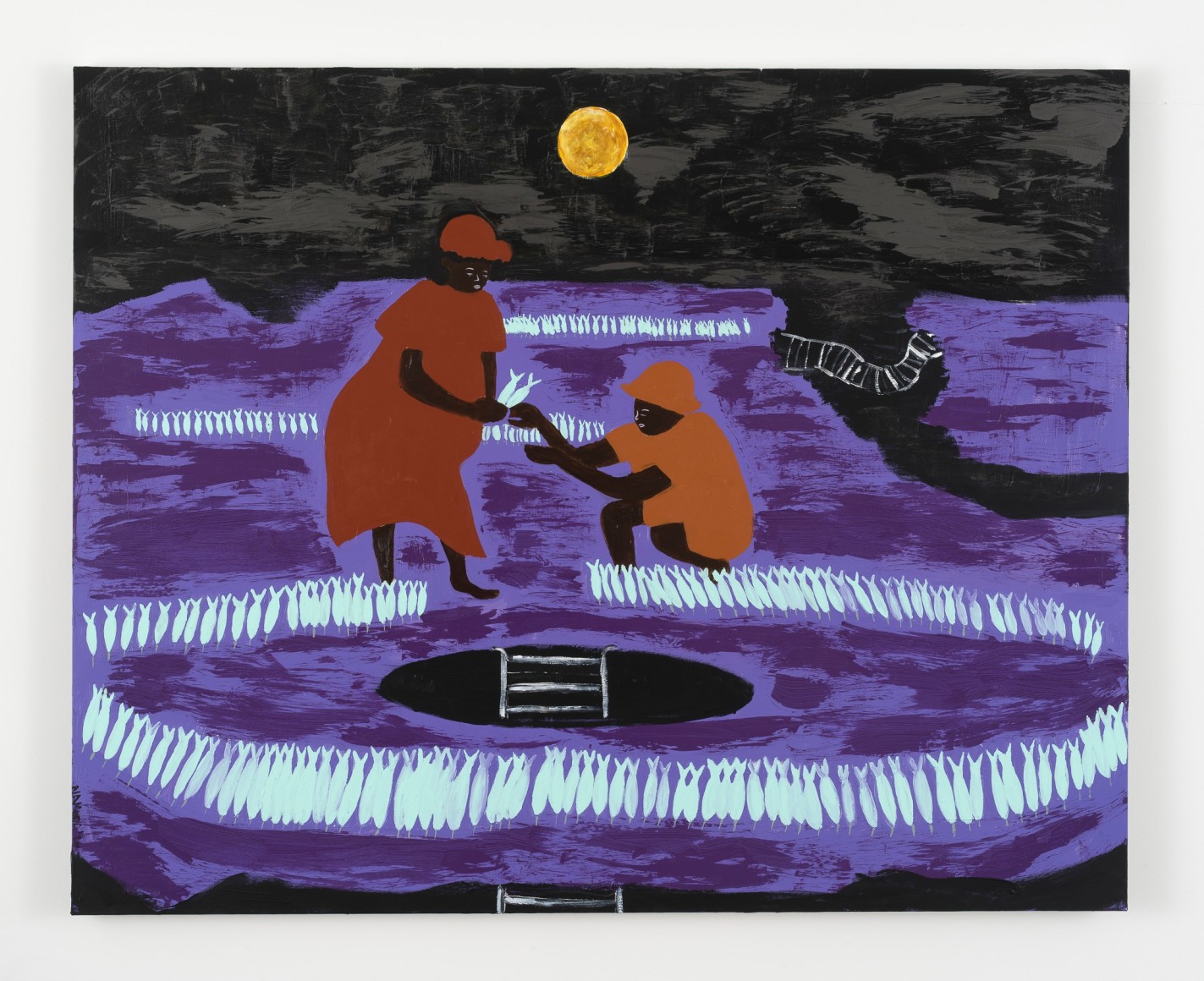 Cassi Namoda
Carapau in the Deep Abyss
2020
Acrylic and resin on cotton poly
48 x 60 inches (121.9 x 152.4 cm)
CN 101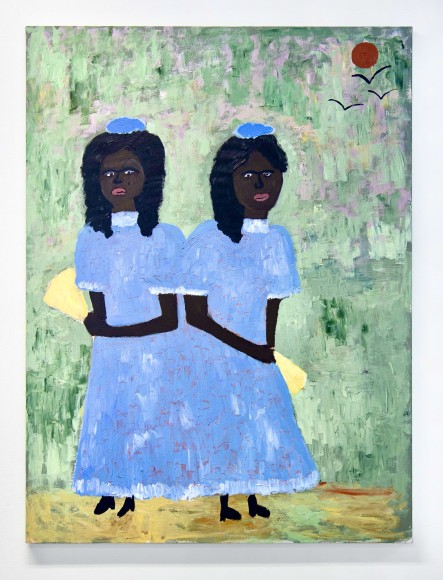 Cassi Namoda
Conjoined twins in soft blue dressing
2020
Acrylic on canvas
40 x 30 inches (101.6 x 76.2 cm)
CN 103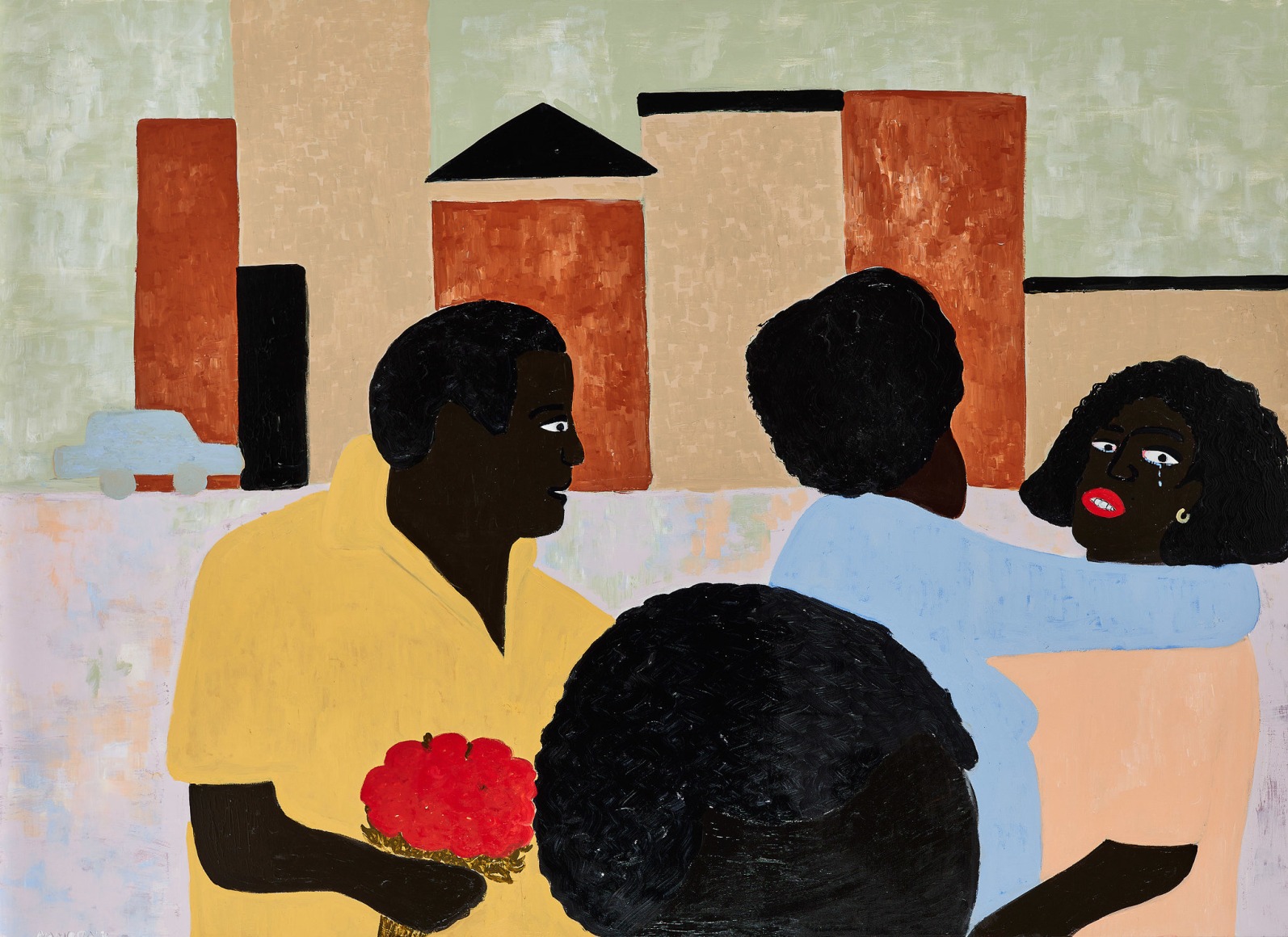 Cassi Namoda
One night in Beira town, one Fernando, one Afonso. Maria Joao tells Maria Ana to "let him go" at 2 a.m. but, living in a novella seems practical for Maria Ana.
2020
Oil and acrylic on cotton poly
48 x 66 x 1 1/4 inches (121.9 x 167.6 x 3.2 cm)
CN 104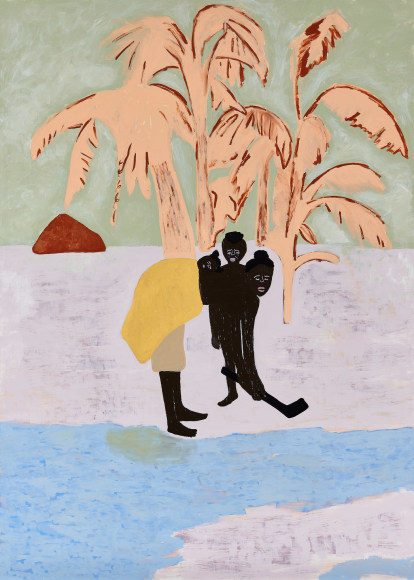 Cassi Namoda
Sleeping daughter and the listless son graze the barren mineral earth with a surveying mother in Namacata. Within their exhale life exalts meaning onto placid ground by way of the Northern river mouth. Life is sacred.
2020
Oil and acrylic on cotton poly
84 x 72 x 1 1/2 inches (213.4 x 182.9 x 3.8 cm)
CN 105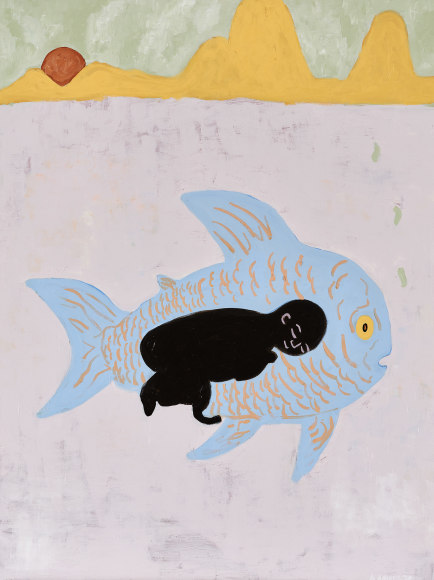 Cassi Namoda
Womb
2020
Oil and acrylic on cotton poly
40 x 30 x 1 inches (101.6 x 76.2 x 2.5 cm)
CN 106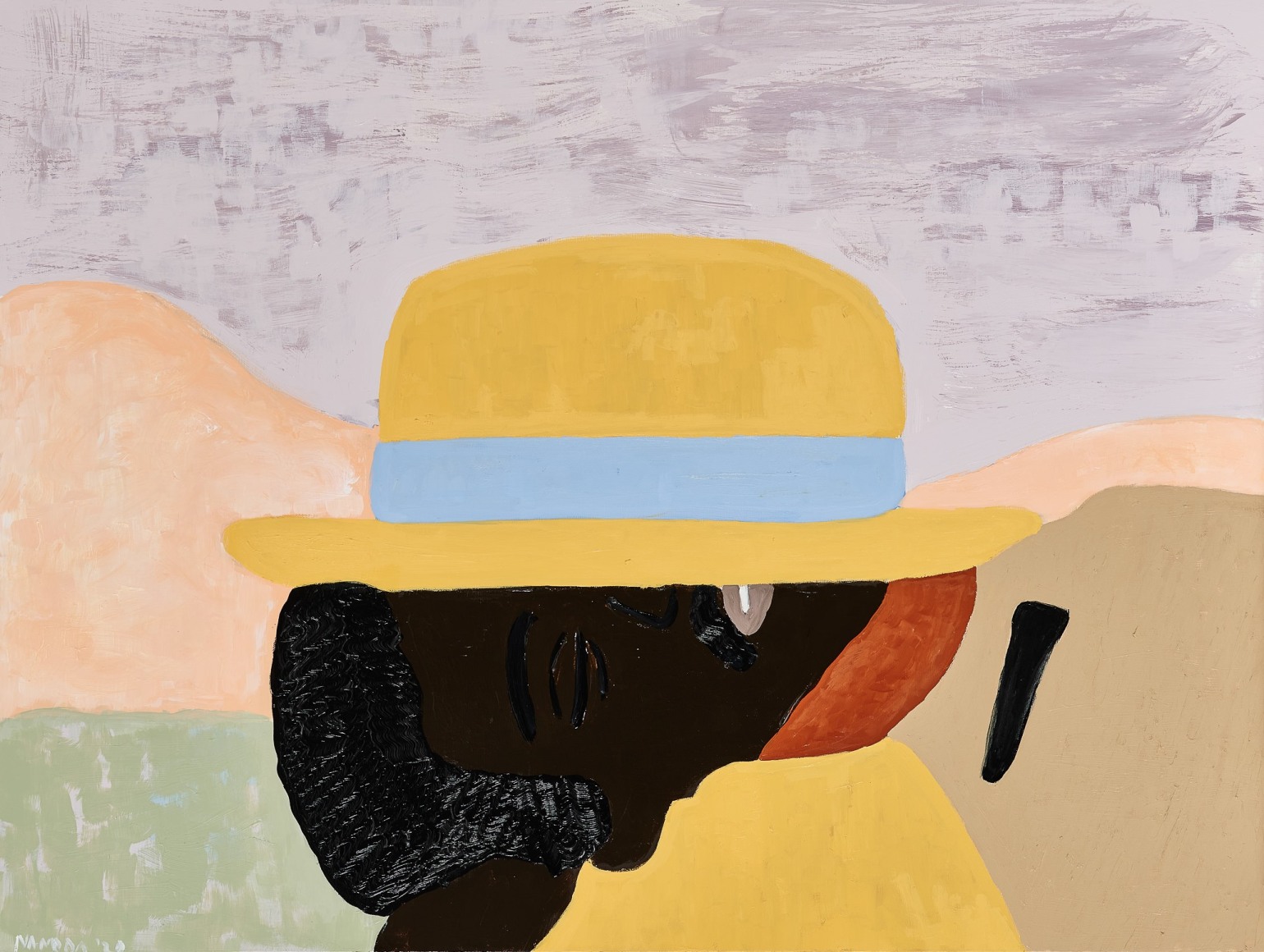 Cassi Namoda
Sleeping man in Alto Molocue
2020
Oil and acrylic on cotton poly
30 x 40 x 1 inches (76.2 x 101.6 x 2.5 cm)
CN 107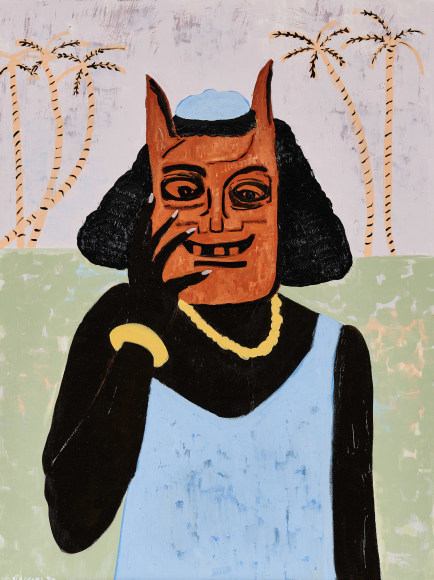 Cassi Namoda
Zambeziana remembers Tchaubo tongue
2020
Oil and acrylic on cotton poly
40 x 30 x 1 inches (101.6 x 76.2 x 2.5 cm)
CN 108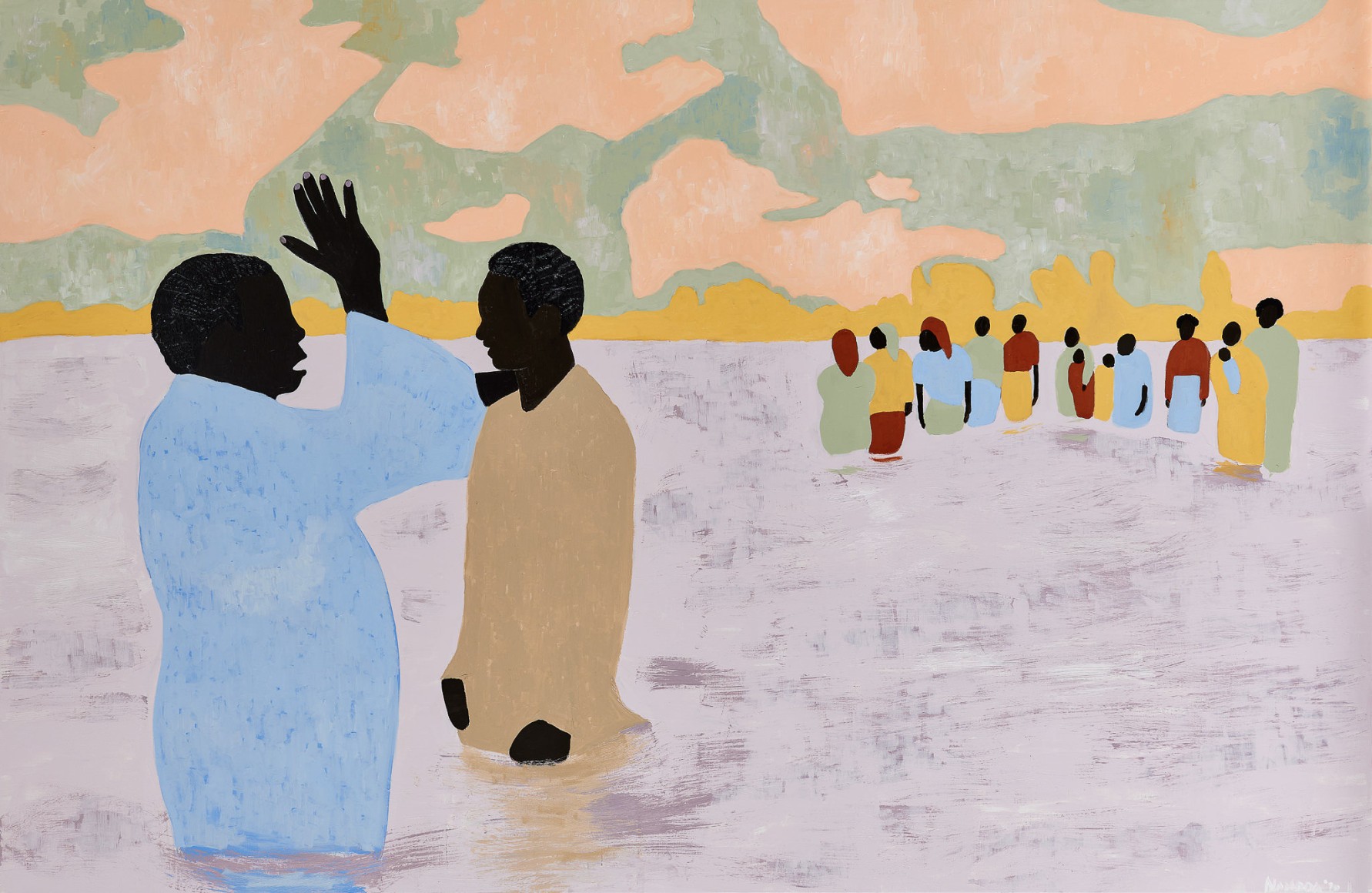 Cassi Namoda
To Live Long Is To See Much (Ritual Bathers III)
2020
Oil and acrylic on cotton poly
60 x 92 x 1 1/4 inches (152.4 x 233.7 x 3.2 cm)
CN 109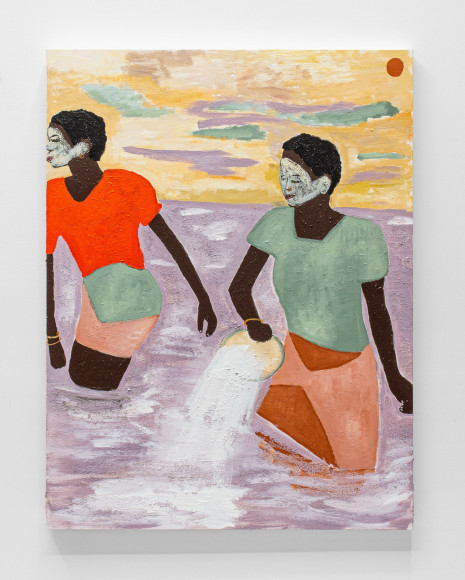 Cassi Namoda
Mussiro women, Ilha de Ibo I
2020
Acrylic on cotton poly, ceramic stucco, resin sand, natural sand
42 x 32 inches (106.6 x 81.3 cm)
CN 110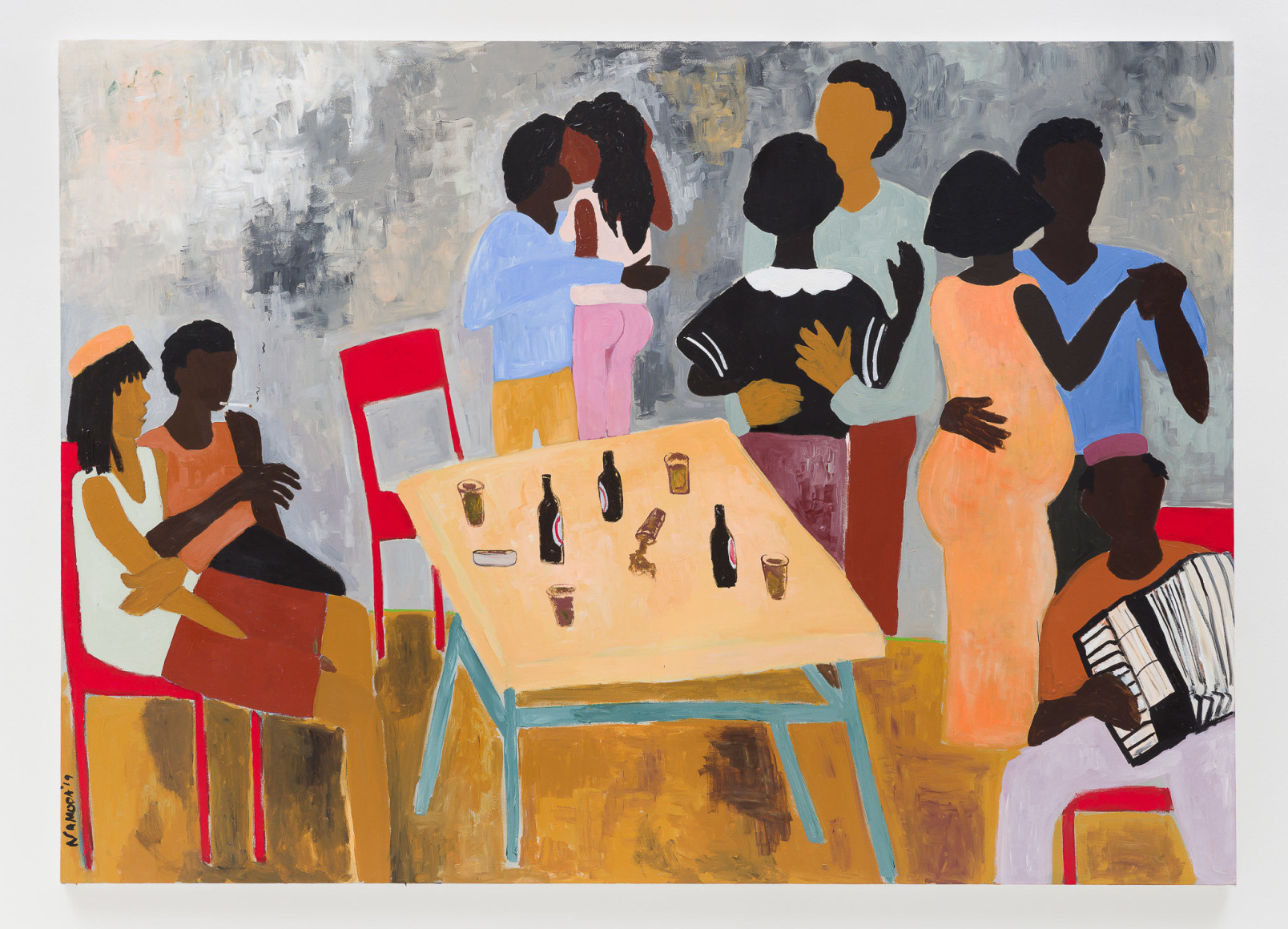 Cassi Namoda
Little is Enough For Those with Love Mimi Nakupenda
2019
Acrylic on canvas
66 x 92 inches (167.6 x 233.7 cm)
CN 111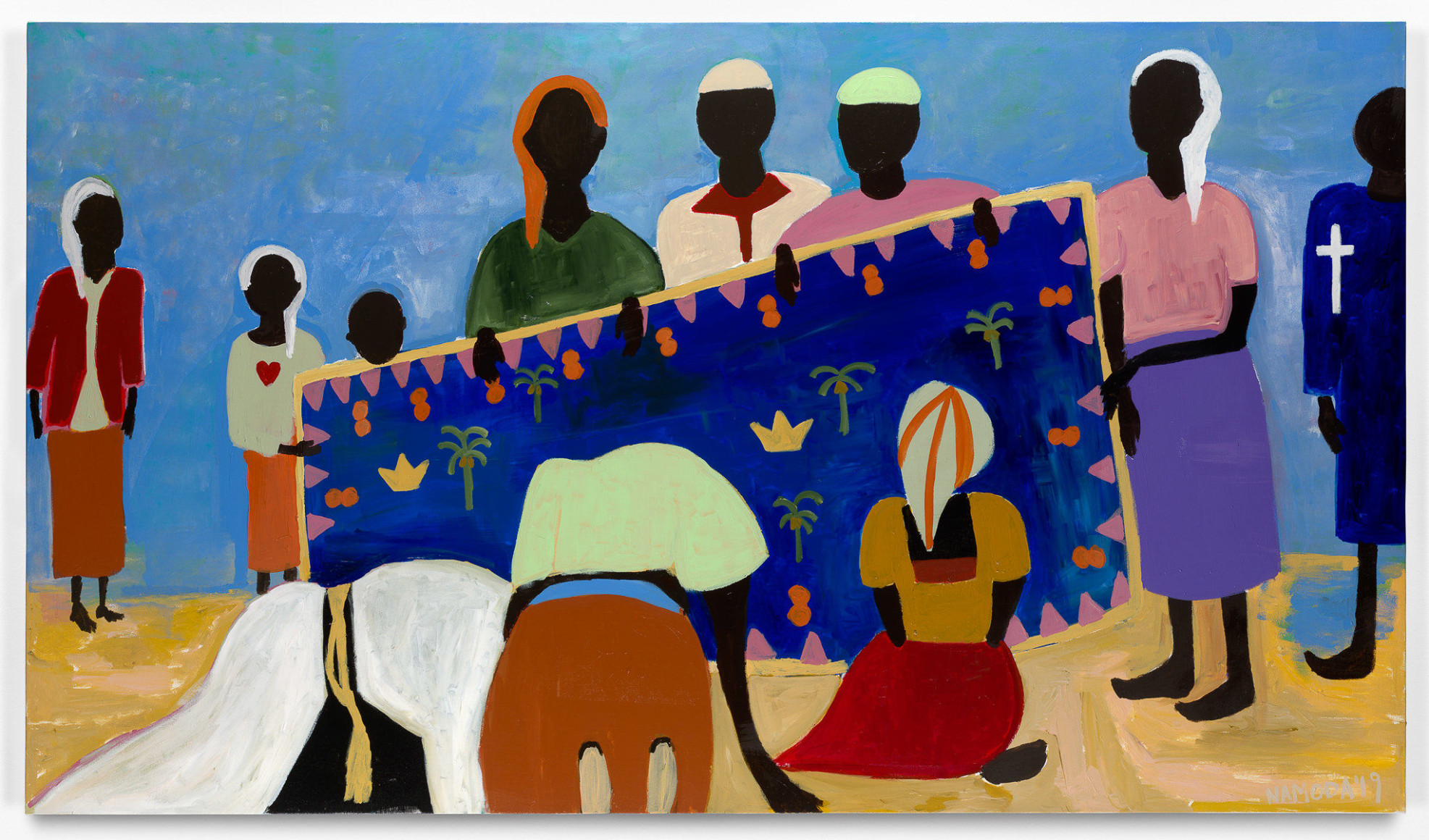 Cassi Namoda
Ritual Prayer in Ibo Island
2019
Acrylic on canvas
48 x 84 inches (121.9 x 213.4 cm)
CN 112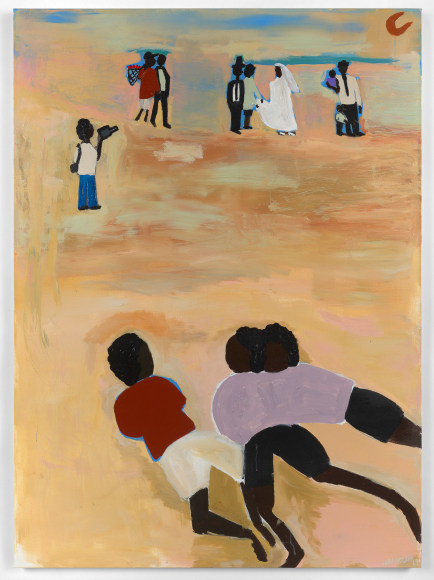 Cassi Namoda
Little is Enough For Those in Love
2019
Acrylic on canvas
66 x 48 inches (167.6 x 121.9 cm)
CN 113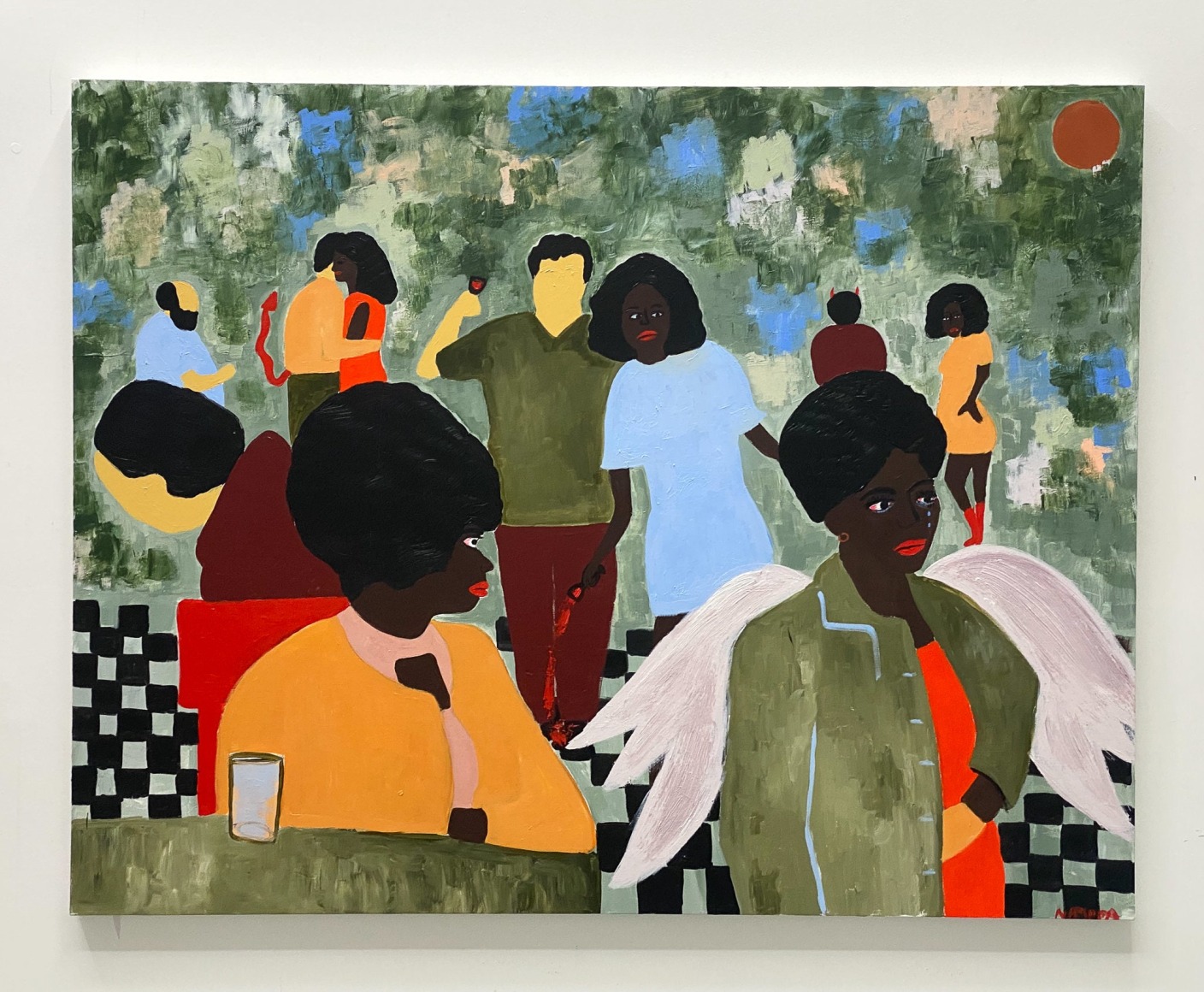 Cassi Namoda
Rua Araujo and Three Maria's nightly bread
2020
Acrylic on canvas
66 x 48 inches (167.6 x 121.9 cm)
CN 114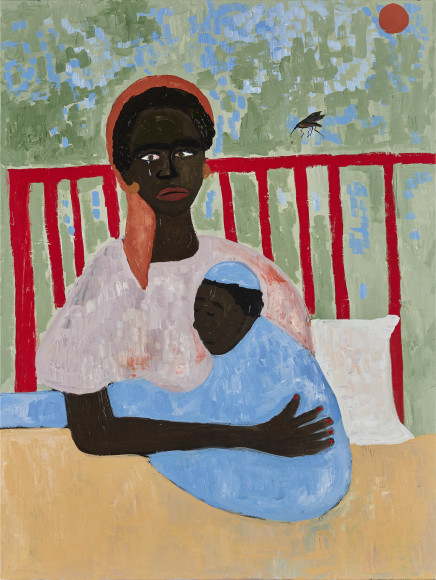 Cassi Namoda
Cyclone Idai and a mother's embrace with beloved son one late night in Beira Town (Dedicated to my family and all those who were victims of Cyclone Idai / 2019-2020)
2020
Oil and acrylic on canvas
48 x 36 inches (121.9 x 91.4 cm)
CN 115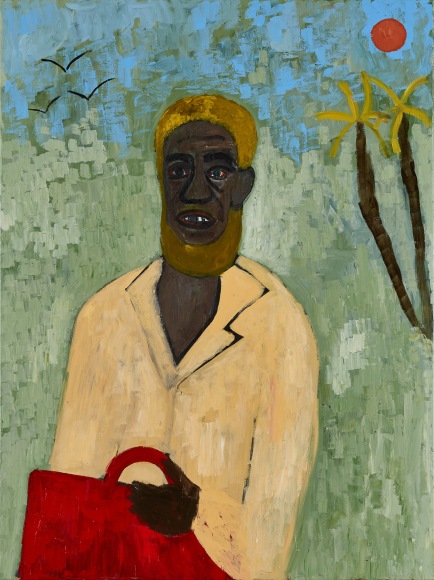 Cassi Namoda
Cyclone Idai and a lonely man from Beira Town (Dedicated to my family and all those who were victims of Cyclone Idai / 2019-2020)
2020
Oil and acrylic on canvas
48 x 36 inches (121.9 x 91.4 cm)
CN 116