Sunsets
"I moved to Los Angeles in 1999 to follow the sun, as I was trying to find a theme that stood apart from the prevalent Becher aesthetic in Germany, where exuberance was considered a crime. Hollywood favors the golden hour for its warmth and atmosphere. Glamourizing light, long shadows and color – all of this was seen as a "no-go" in German photography, as it steered away from the depicted subject, rendering it too commercial. One thing that struck me immediately about Los Angeles was that the images are usually better made than the real counterparts: the props, the build quality of the architecture. It is the capital of images and you compete against the highest production value in the world.
The sunsets absorb as much color as possible taken during golden hour in and around Los Angeles in the wintertime. Paradoxically, they are photographed as three black and white exposures over the course of roughly an hour, and in that time are prone to all sorts of mishaps beyond control. The exposures, taken at different times and on different days, are then collaged at the horizon line into a single image. It is a process of layering, as in the seascapes of Gustave Le Gray, or Gerhard Richter's Seestück paintings, that departs from mere documentation."
-Florian Maier-Aichen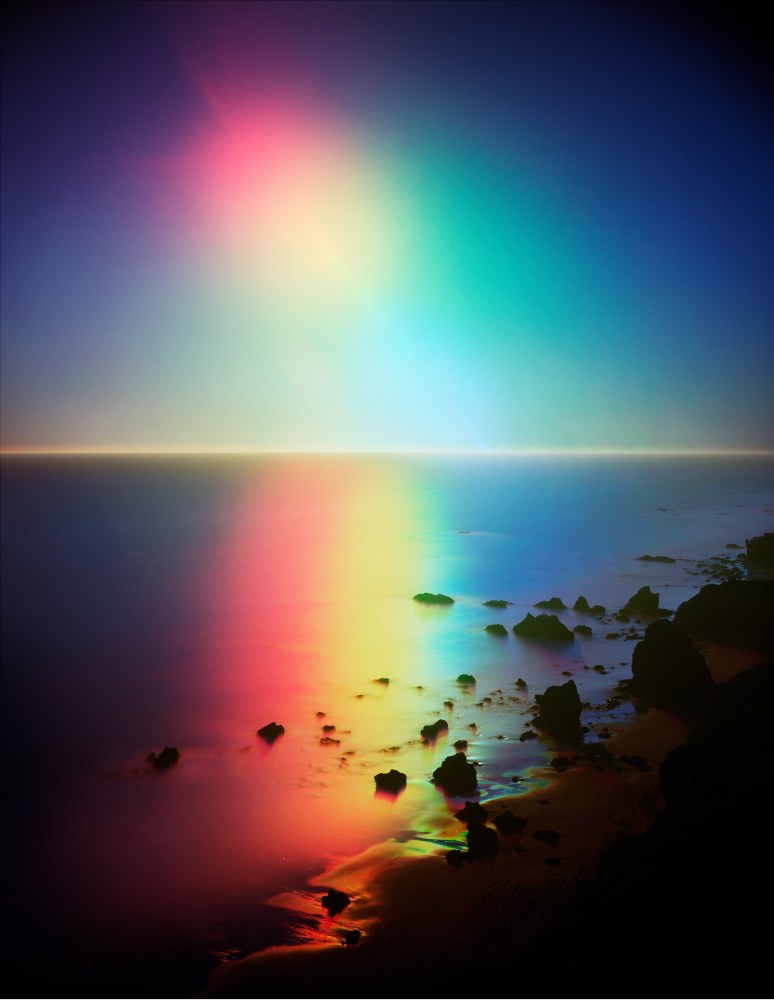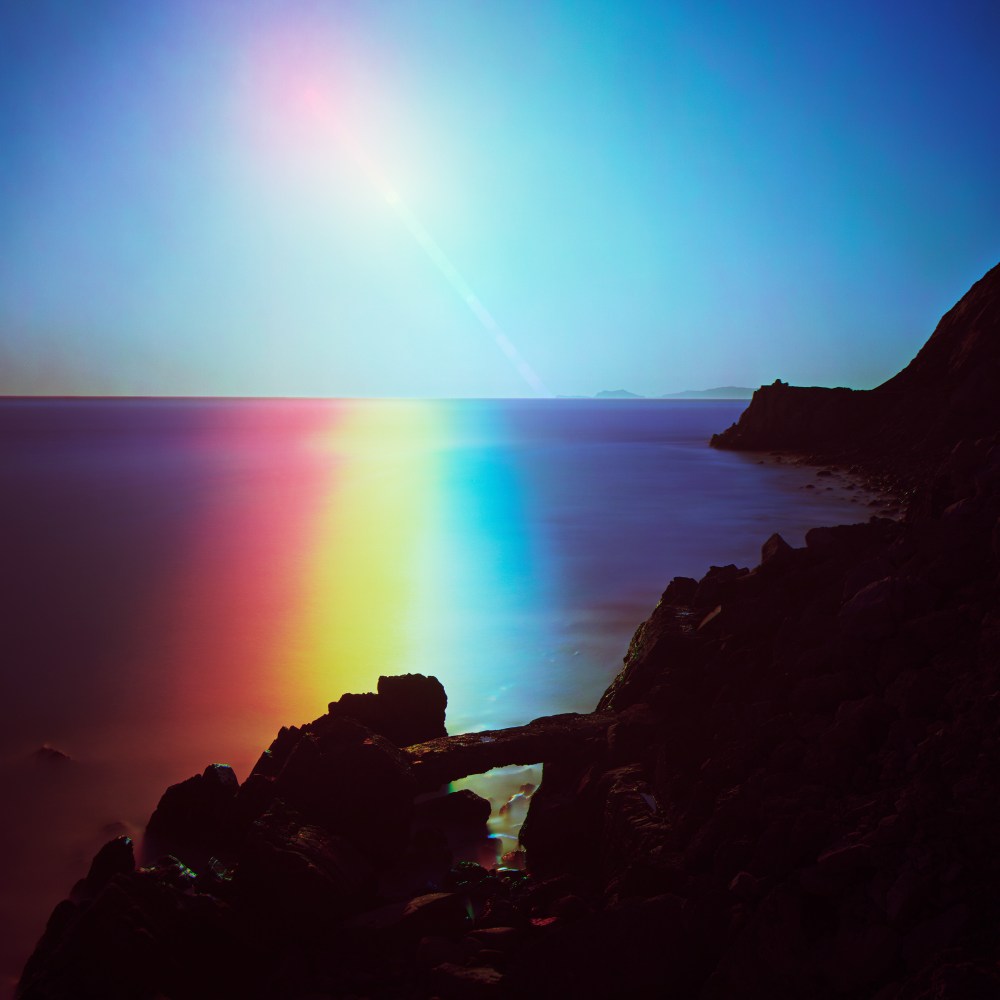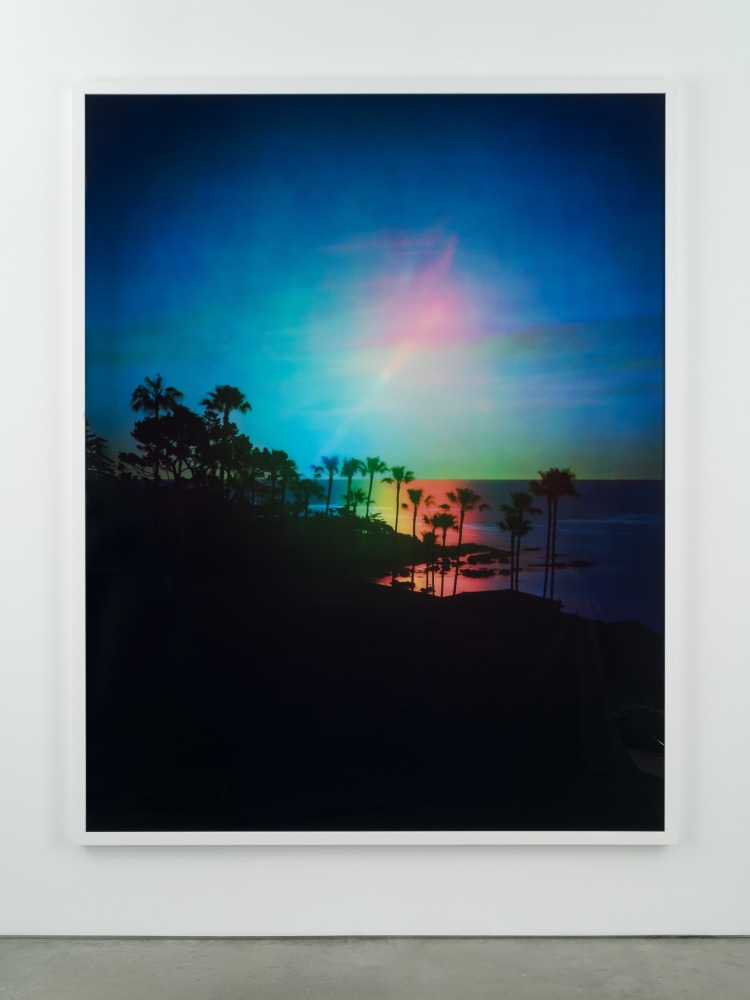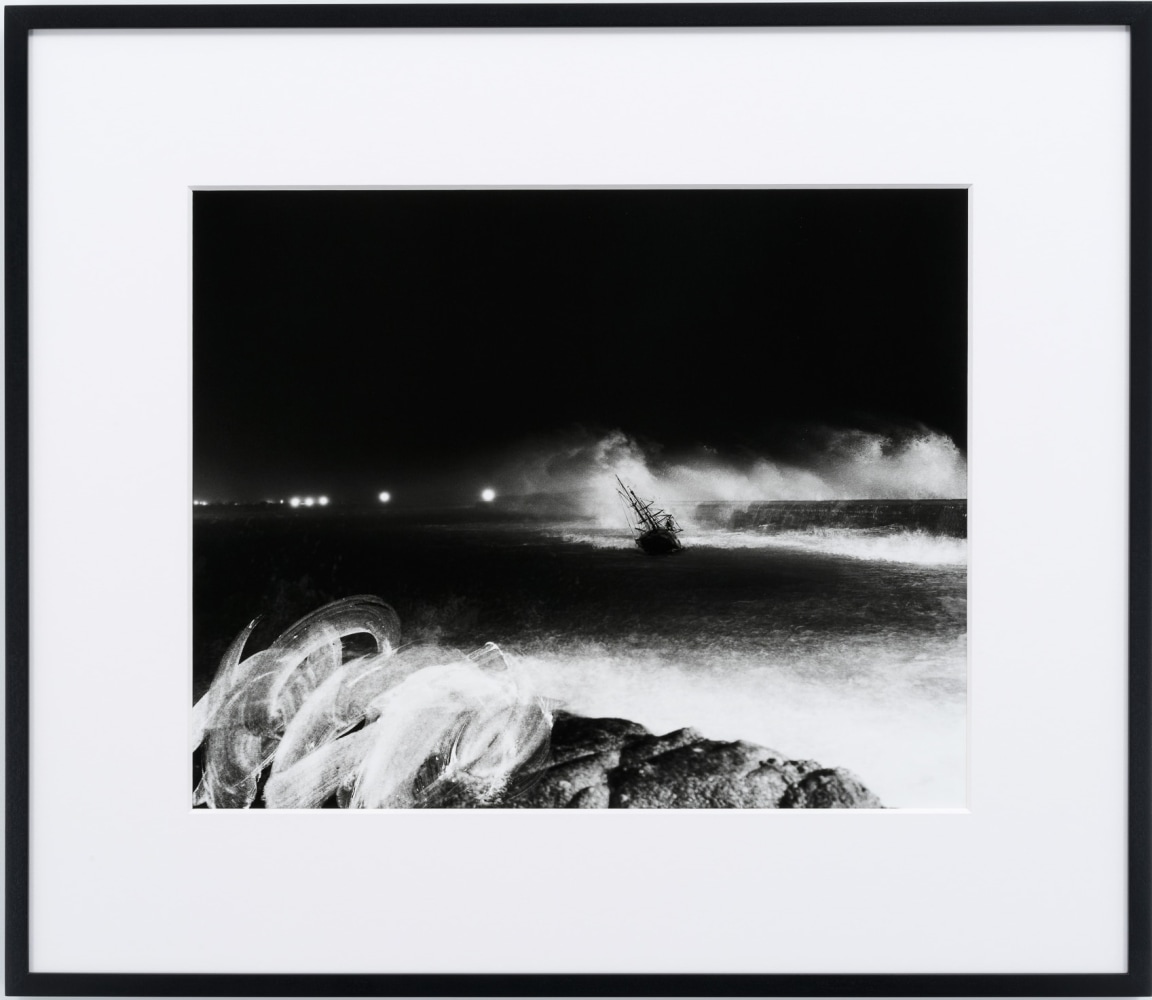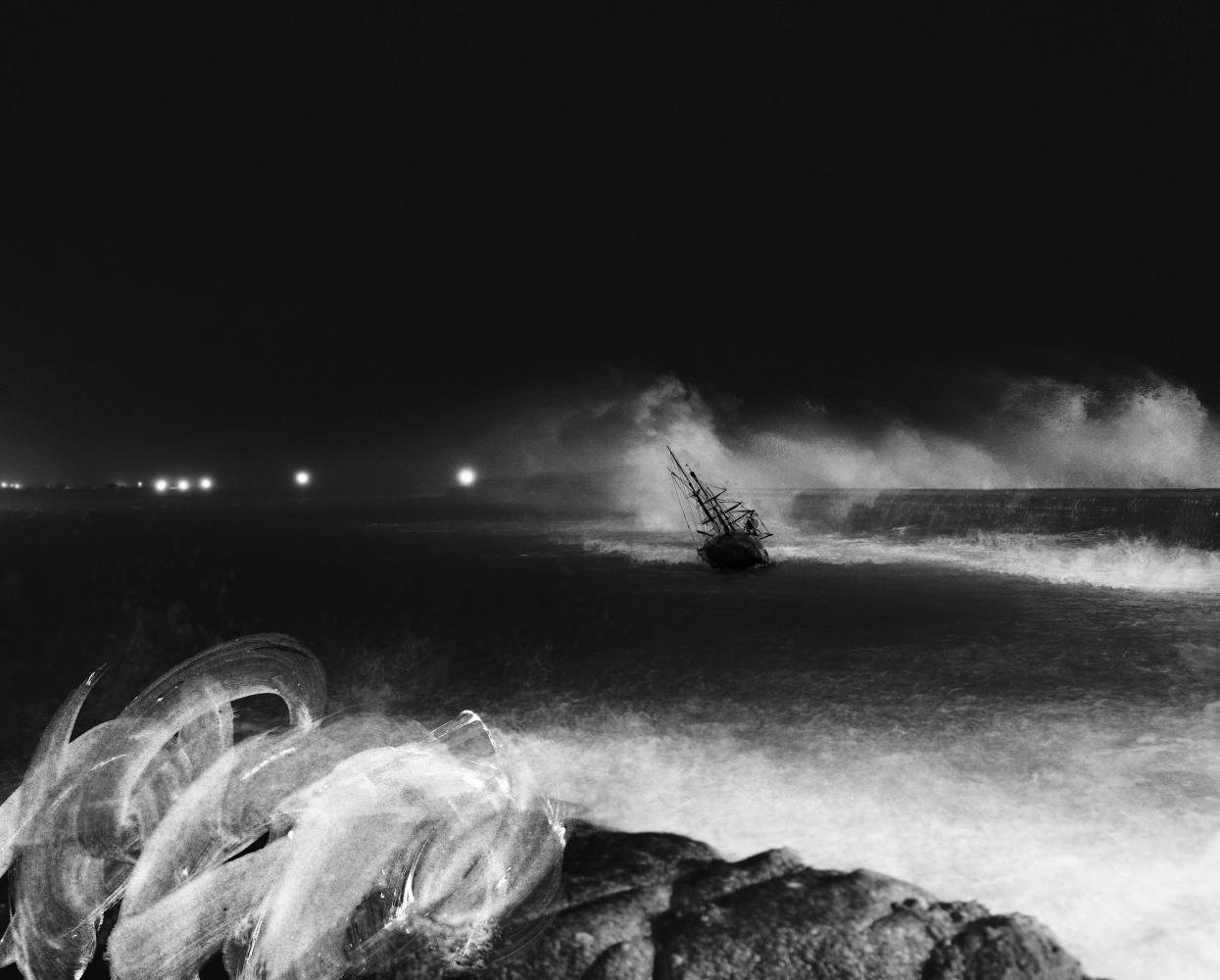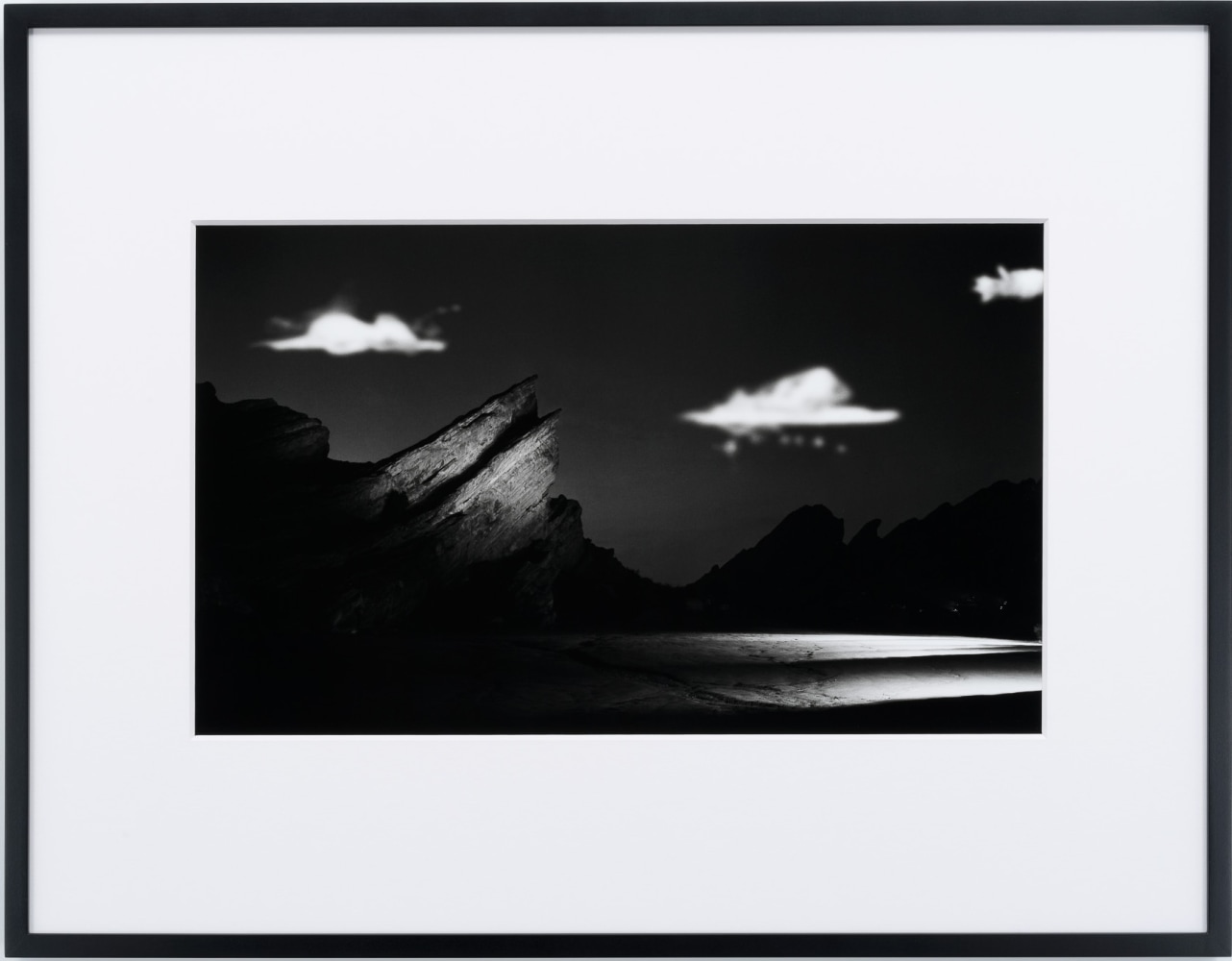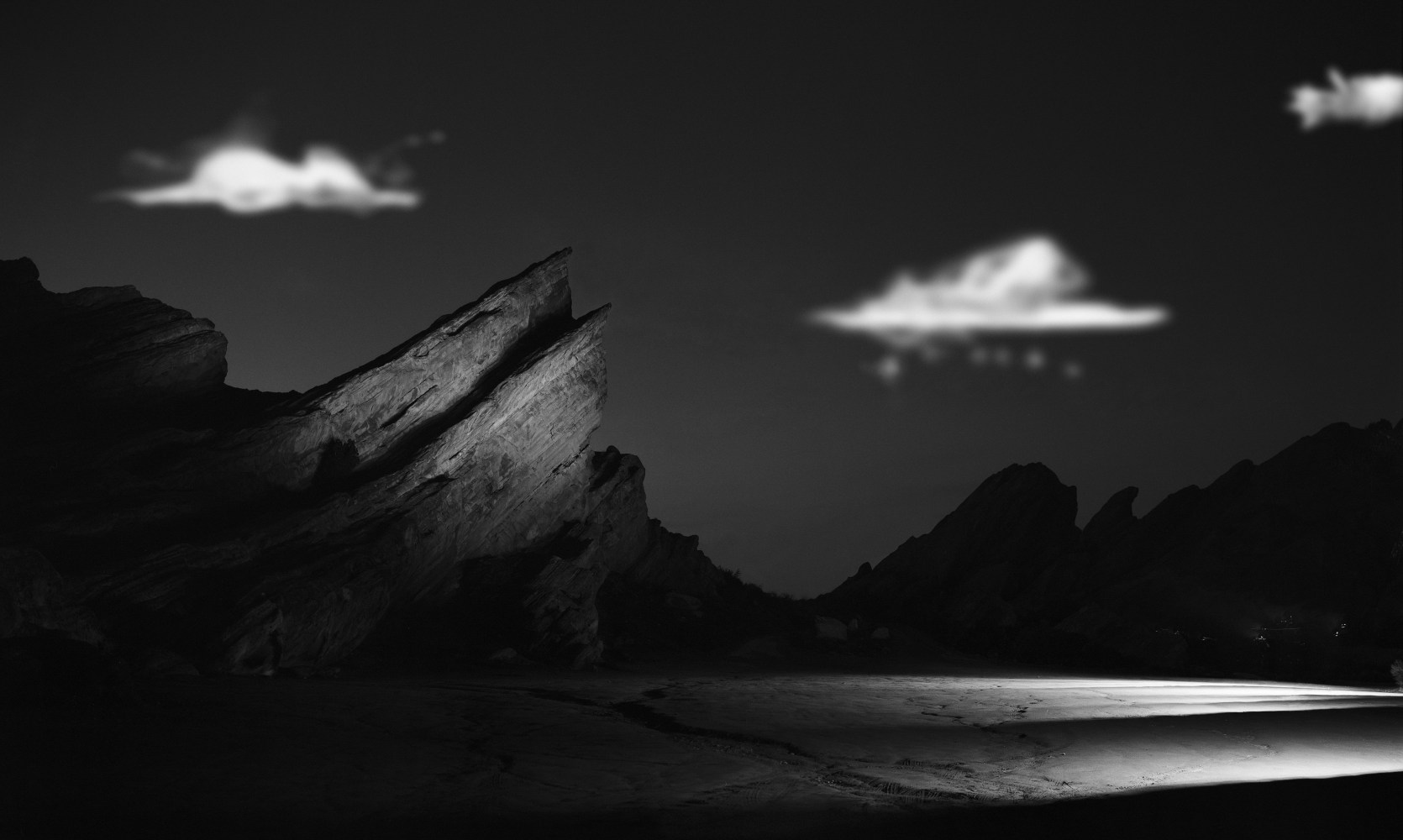 Destroy the picture (Paul Schimmel's final show at Moca Los Angeles 2012)
"Striking early pictures of Yosemite's grand views, taken by Carleton Watkins in 1861, are what purportedly inspired President Lincoln to sign the federal government's first act to preserve lands for the common good, laying the groundwork for the creation of the National Park Service. The Yosemite Falls have continuously played an important role in all kinds of photography, from Watkins's documentation to Hollywood films, tourist postcards and Instagram feeds, and they are easily among the most photographed subjects in the Park. This proliferation of imagery is a form of erosion – a loss of significance through repetition, and yet I like those worn-out paths of "greatest hits," appropriating an icon while going back to the source. Compositionally I think of the waterfalls as a violent gestural brush stroke disrupting the image of an otherwise idyllic landscape, or in the case of Lower Yosemite Falls, one that slowly erodes the picture. The waterfalls appear frozen and static in the air, and could be read as either flowing up or downstream, as they flush out all color."
-Florian Maier-Aichen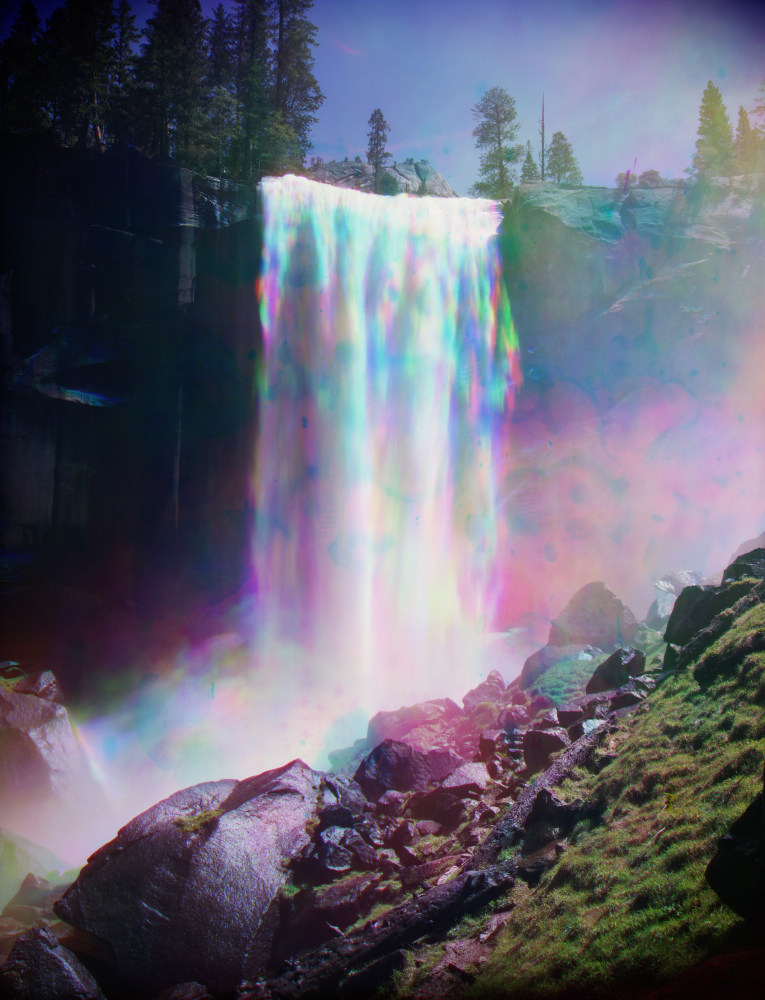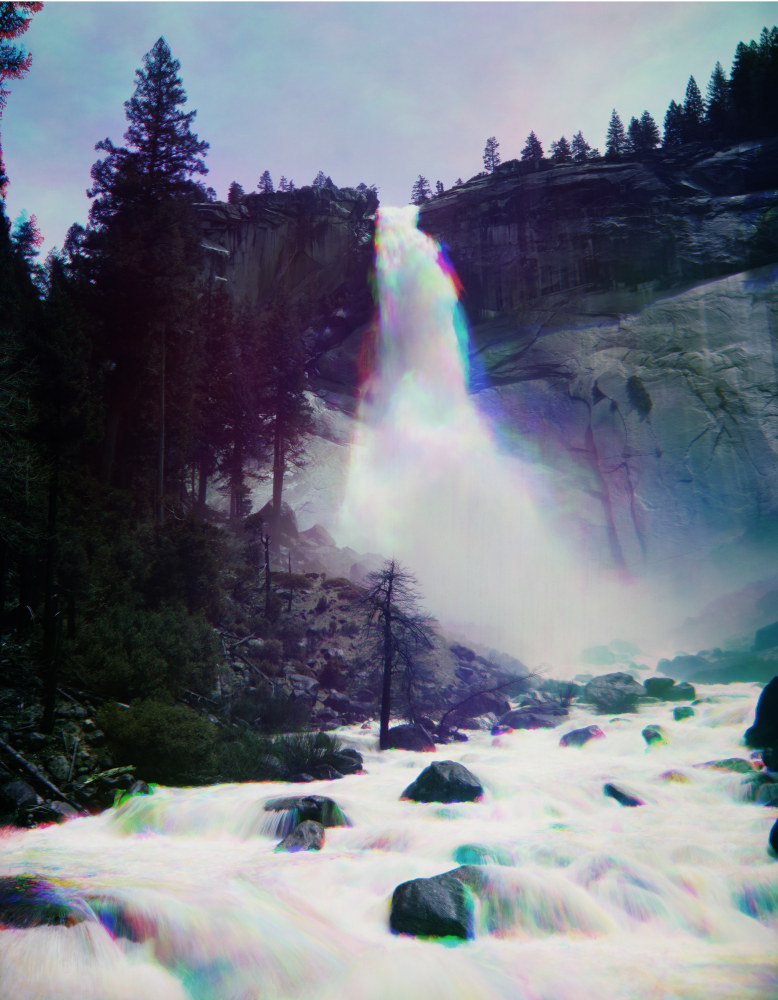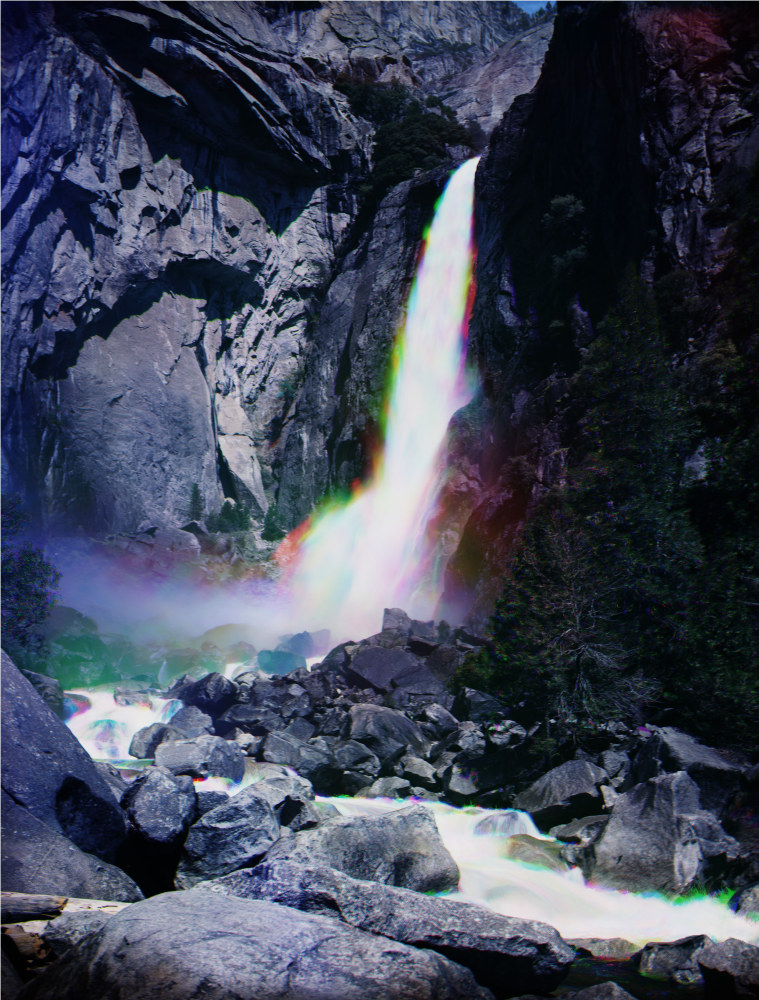 Big Sur / Parking lot pictures
"Big Sur and Bixby Bridge are both three-color gradient landscapes facing into the sun in Big Sur, California. Bixby Bridge happens to be the exact location where countless scenes from television shows, movies and advertisements are filmed, most prominently the intro of the TV series Big Little Lies. The art deco bridge, so well-preserved and placed, acts more as a stage set than architecture, appearing as a paper-thin cutout. These are pictures taken from parking lots, proven and accessible spots, which is true for many locations in California that are favored by the movie, fashion and commercial photography industry."
-Florian Maier-Aichen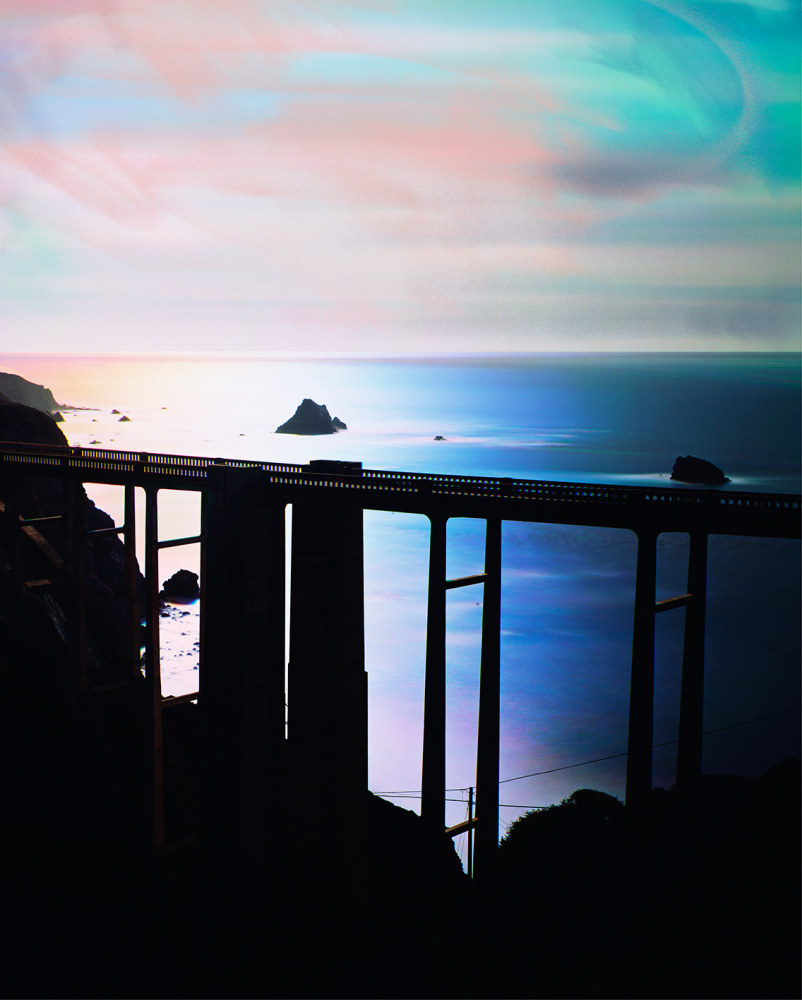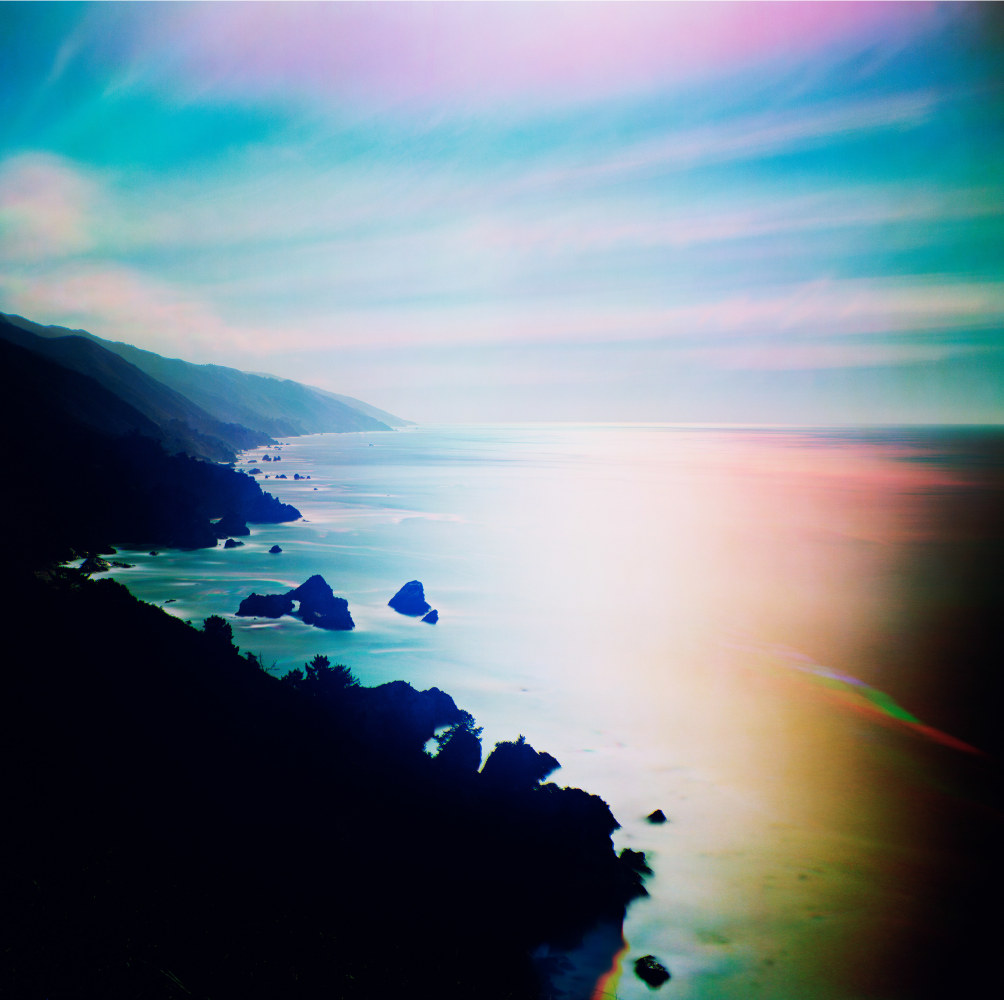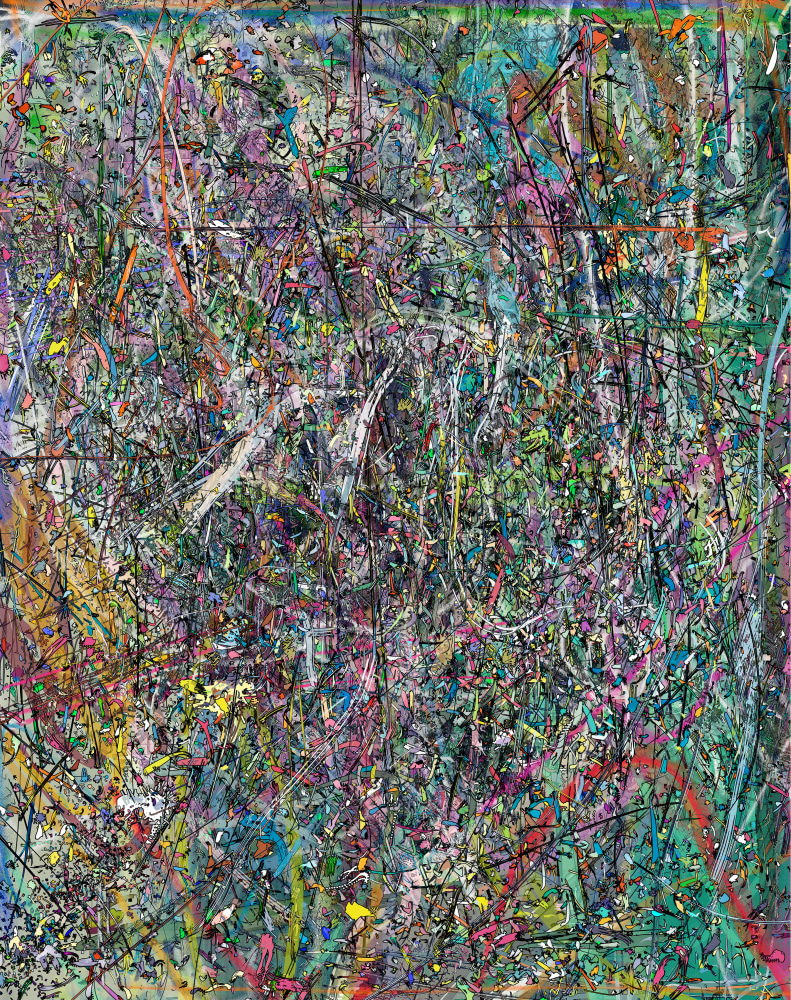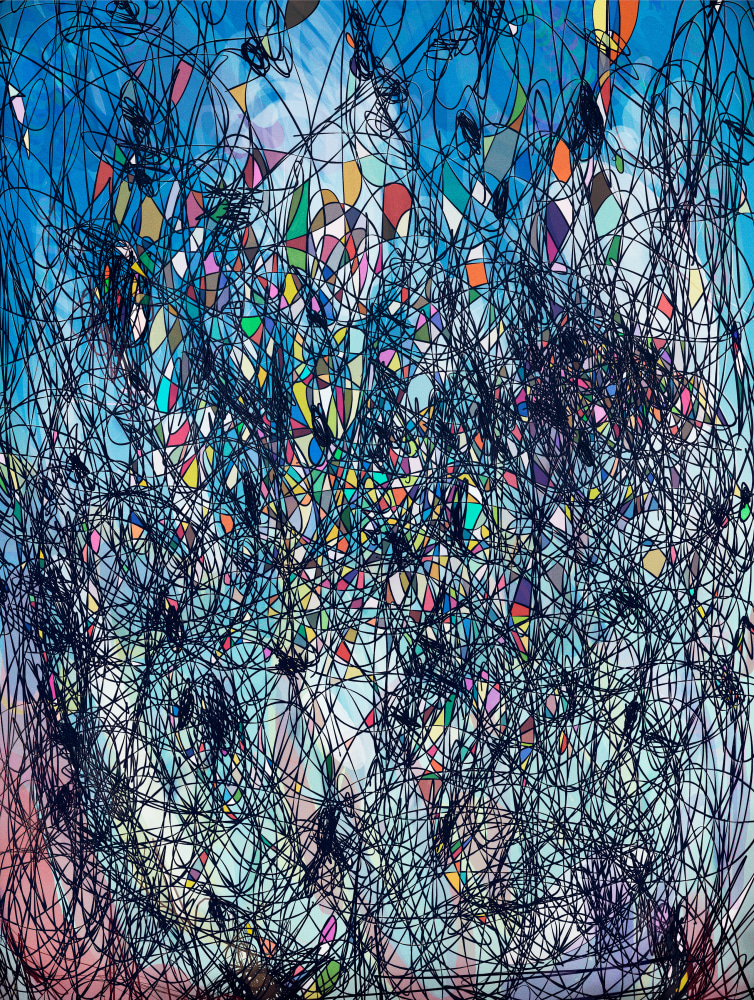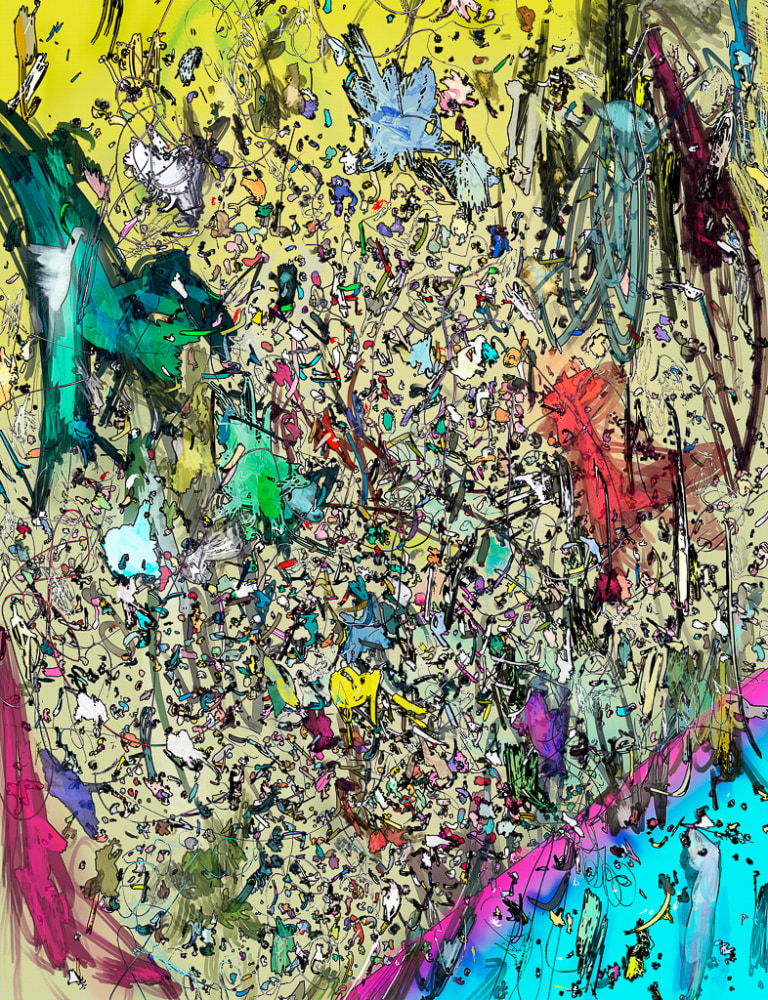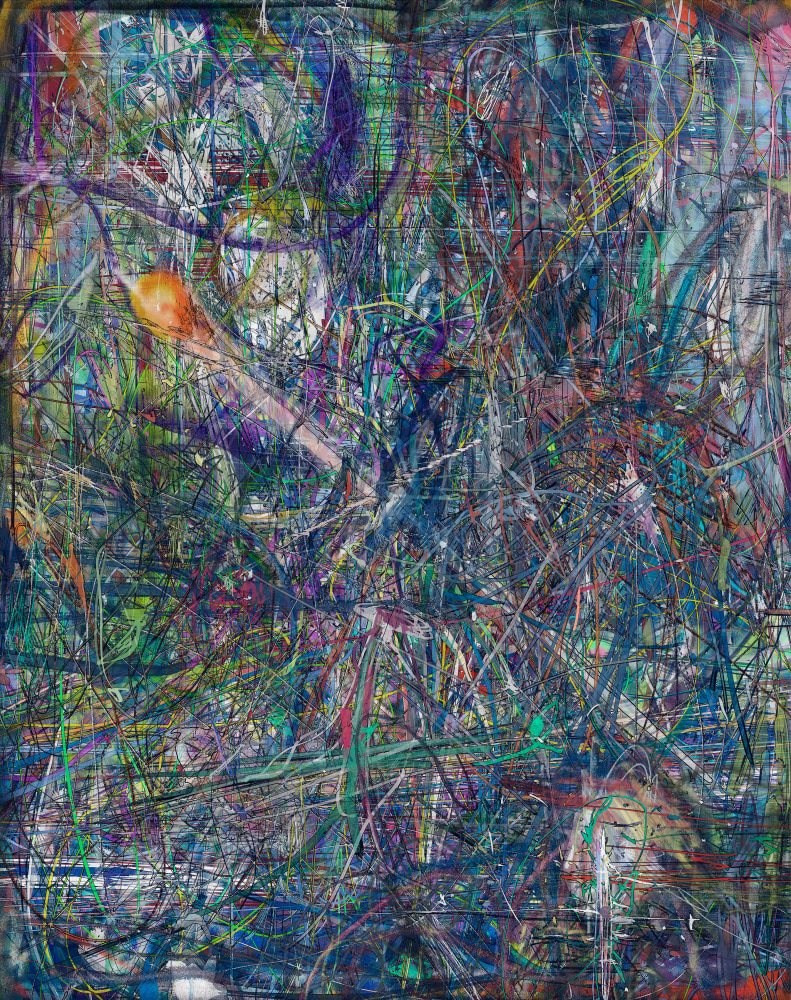 Photoshop and the limits of control
"'Photoshopped' in the early 2000's was often used as a derogatory term to demote any alterations to an image, beyond basic (and often undisclosed) touch-ups. Over the past few years, that attitude has changed and now it seems that photos can't be photoshopped enough. There is a charm and warmth inherent to the traditional darkroom process that is easily overpowered by tech-savviness, which often leads to images that lack any trace of imperfection or playfulness – aspects I have always loved in photography. I like to overthink and overcomplicate things, to lose myself in the process and allow for details that are spontaneous and unintended. There is always an element of surprise with film – you never know what you get until you pick it up from the lab."
-Florian Maier-Aichen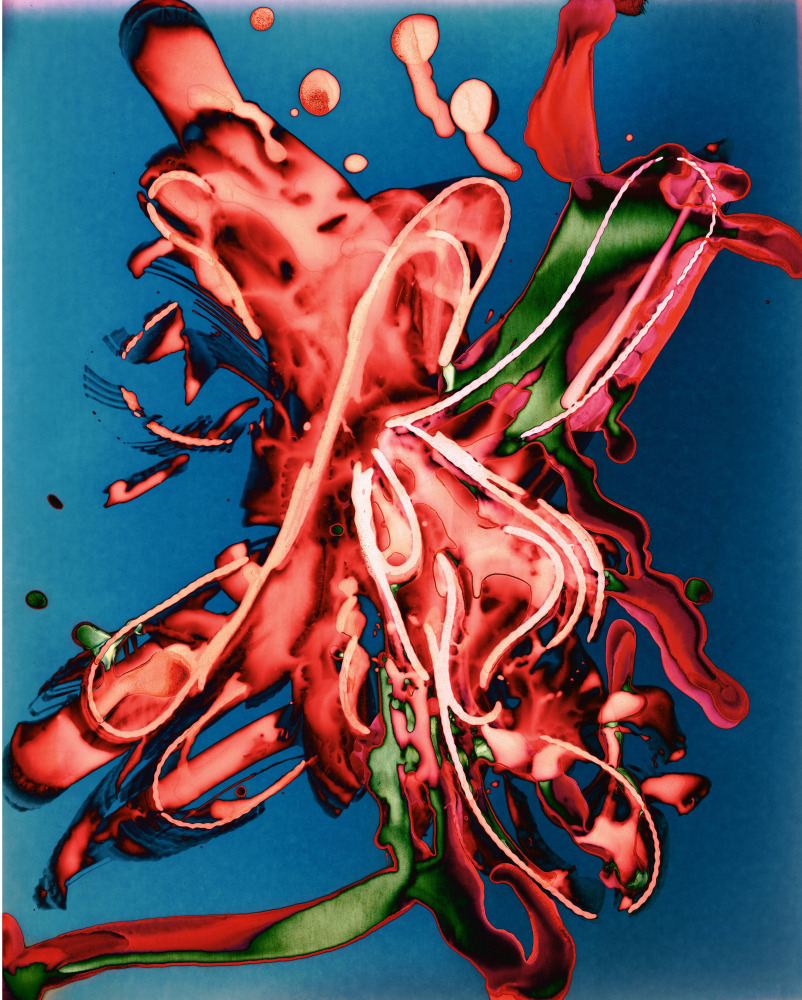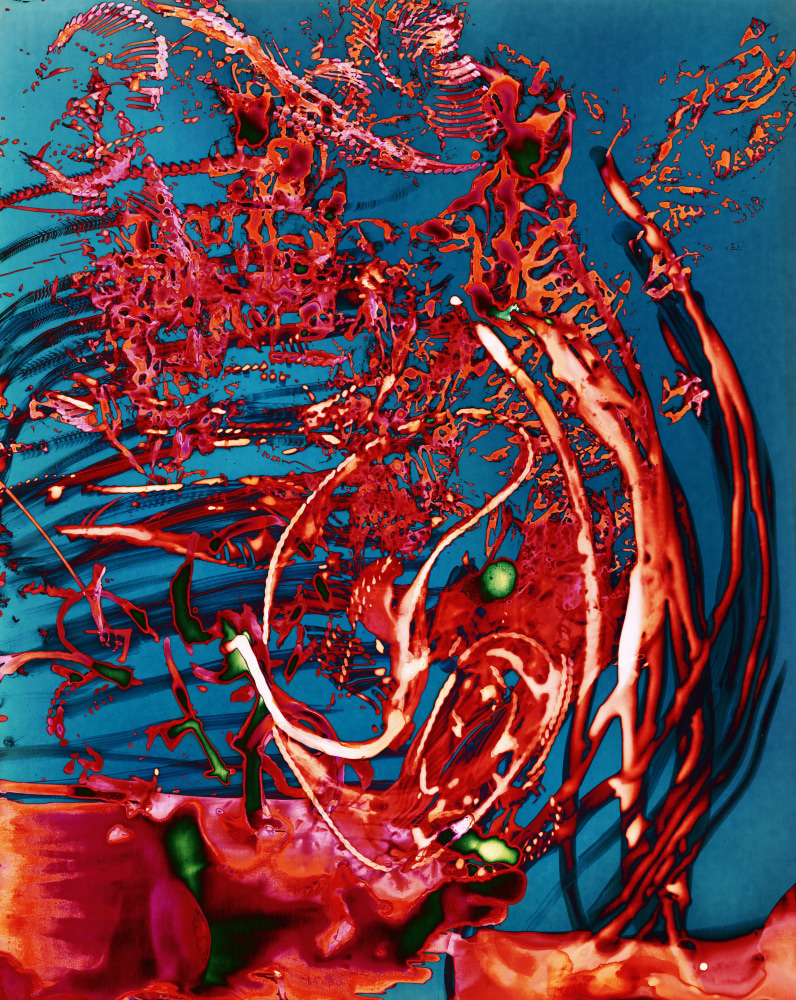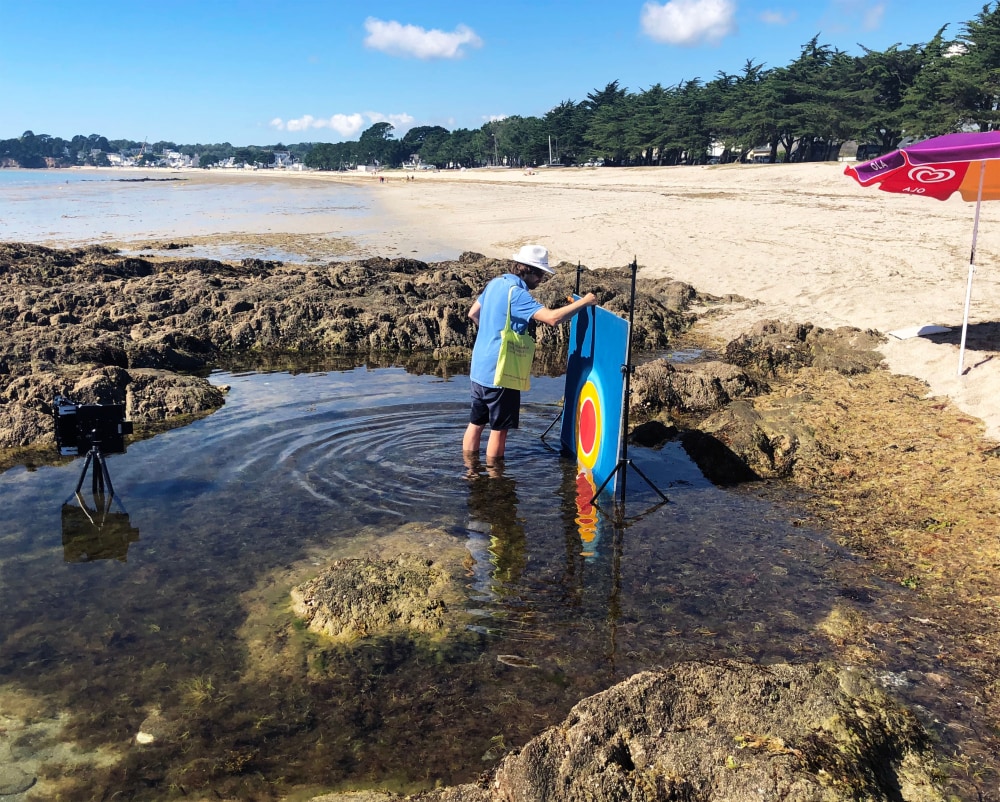 Florian Maier-Aichen was born in Stuttgart, Germany in 1973. His work has been exhibited and collected by such public art collections as the Hammer Museum, Los Angeles, the Carnegie Museum of Art, Pittsburgh, the Denver Art Museum, Denver, the Walker Art Center, Minneapolis, the Whitney Museum of American Art, New York and Museo Thyssen-Bornemisza, Madrid, Spain. Maier-Aichen has also had solo exhibitions at 303 Gallery, New York, Museum of Contemporary Art Los Angeles. Maier-Aichen lives and works in Cologne, Germany and Los Angeles.
For more information on Florian Maier-Aichen please visit his artist page here or contact Erika Weiss at erika@303gallery.com