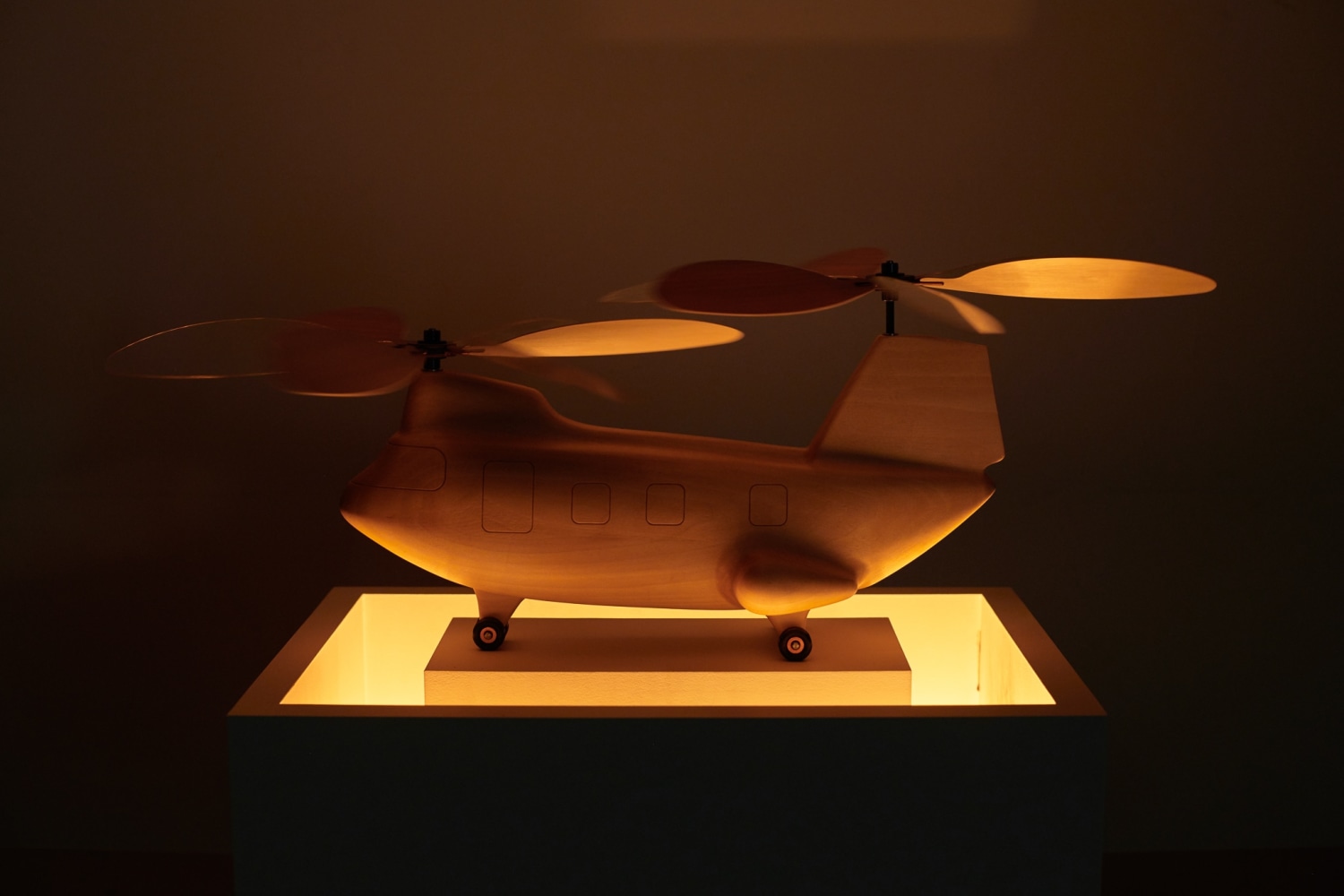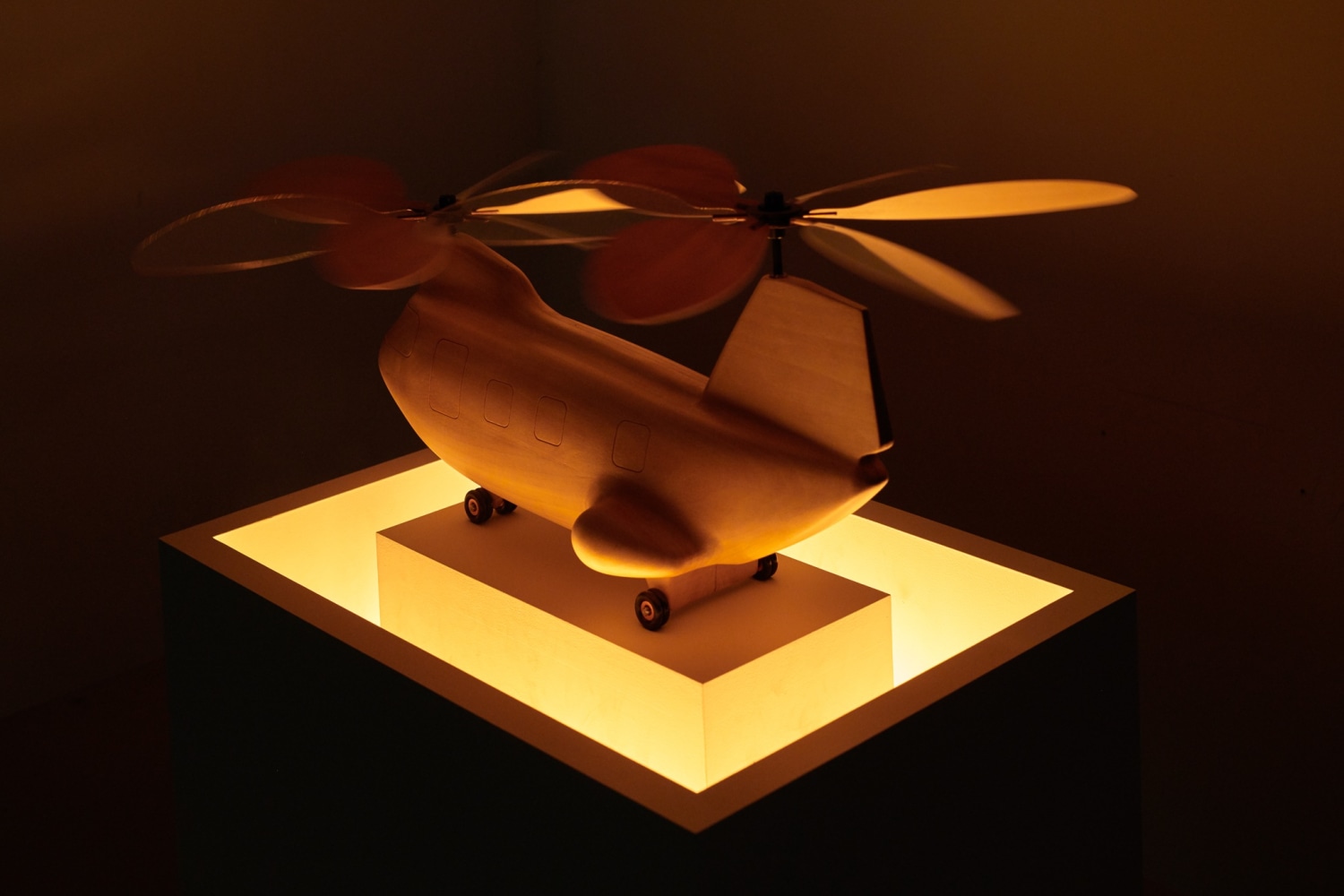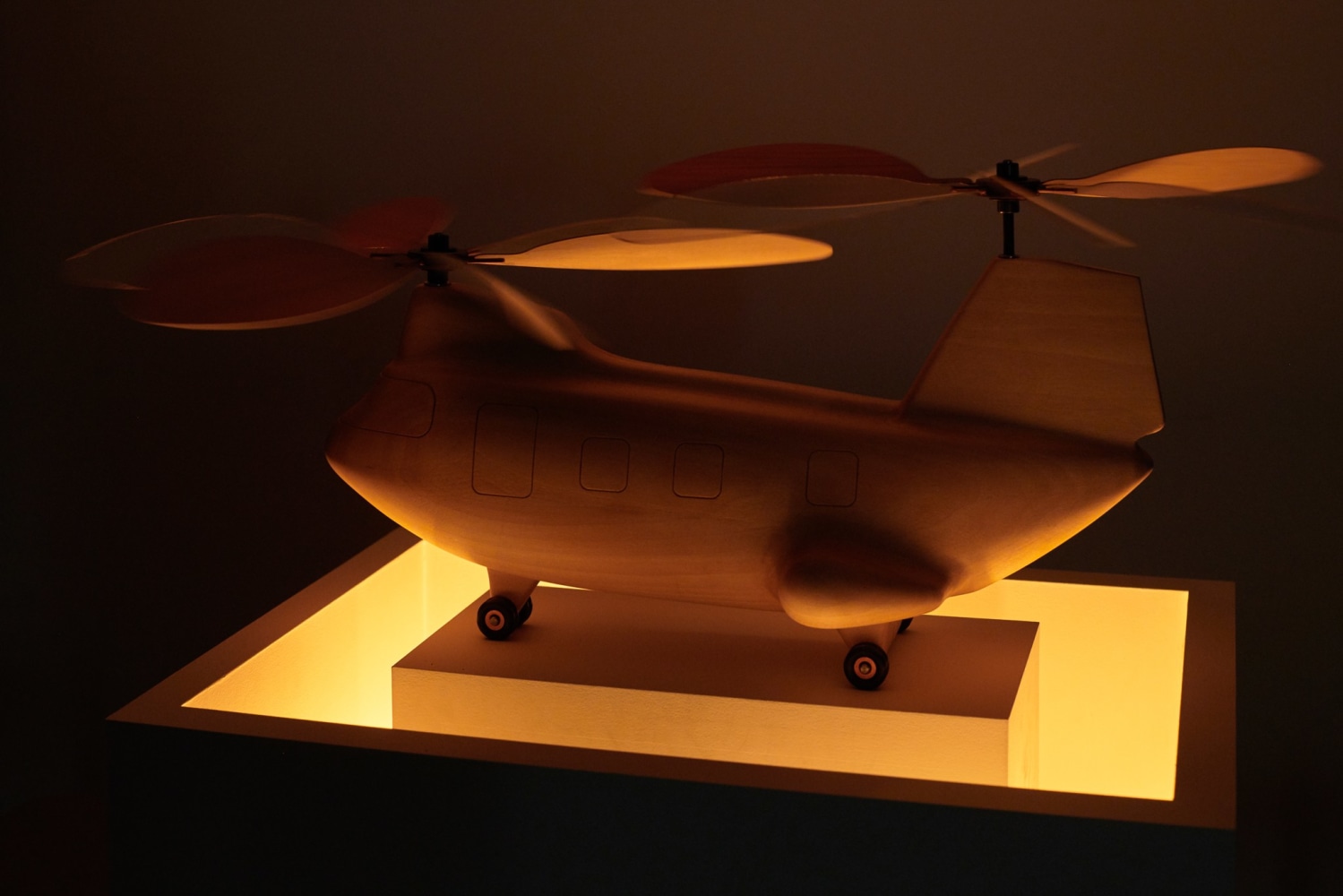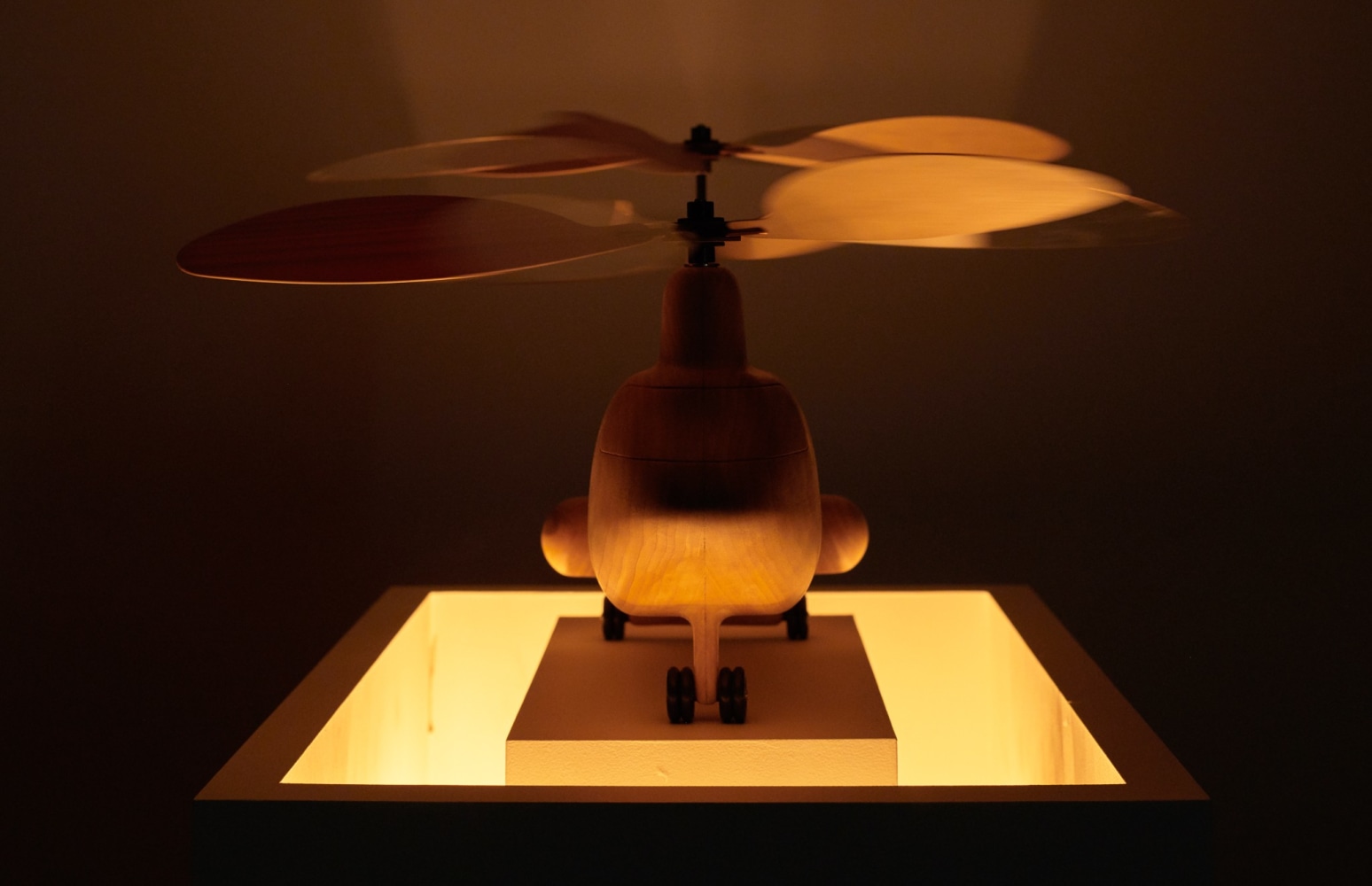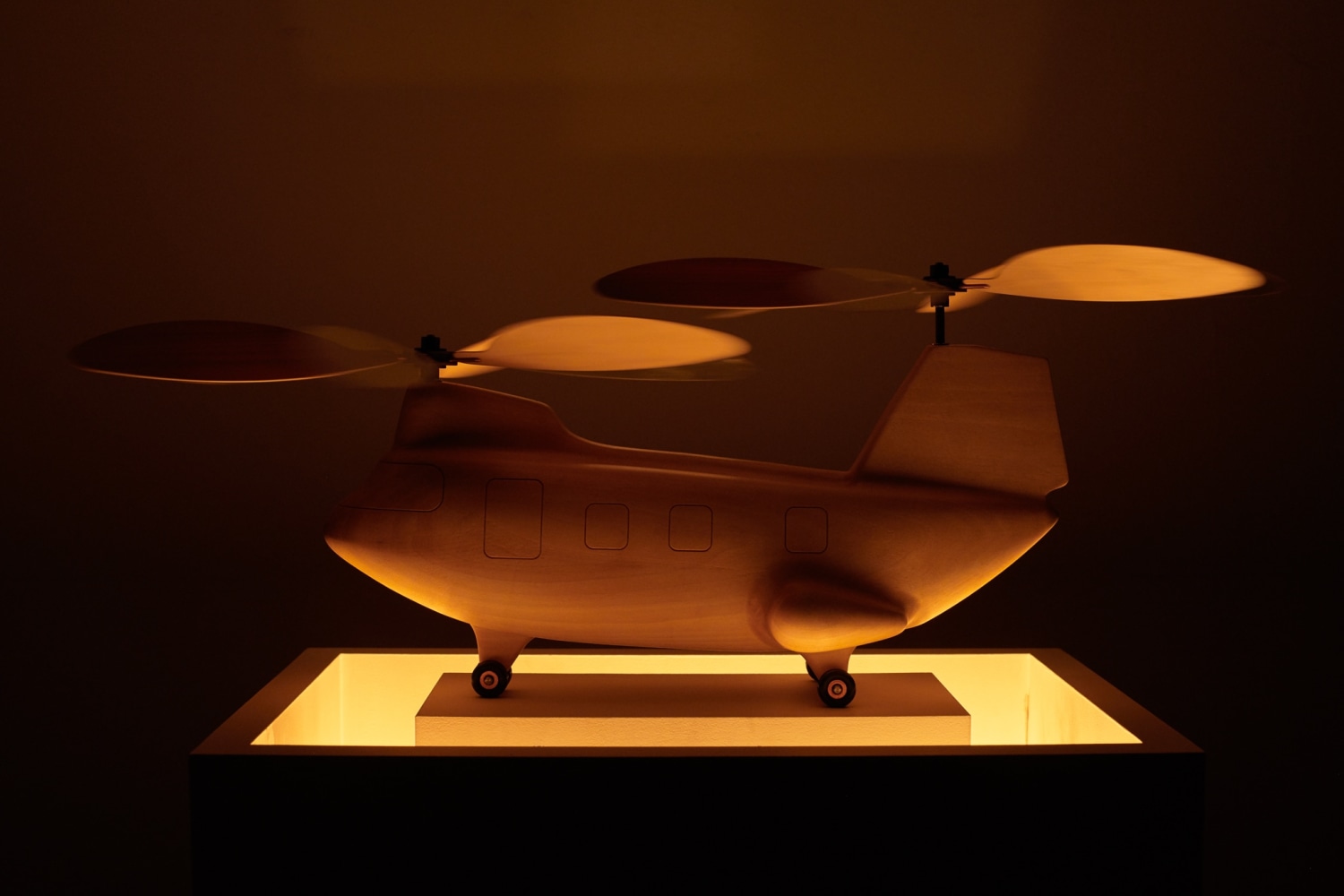 Jacob Kassay's works share a situational examination of movement and light; how these discarnate subjects are contained are what dictate form. Modeled after the helicopter in Kassay's film "II" (commissioned for Mechanisms, Wattis Institute, 2017) Sabbath Elevator provides a muted commemoration of our means of observation. Similar to daVinci's Helial Air Screw, this apparatus will never take flight, suspending assent.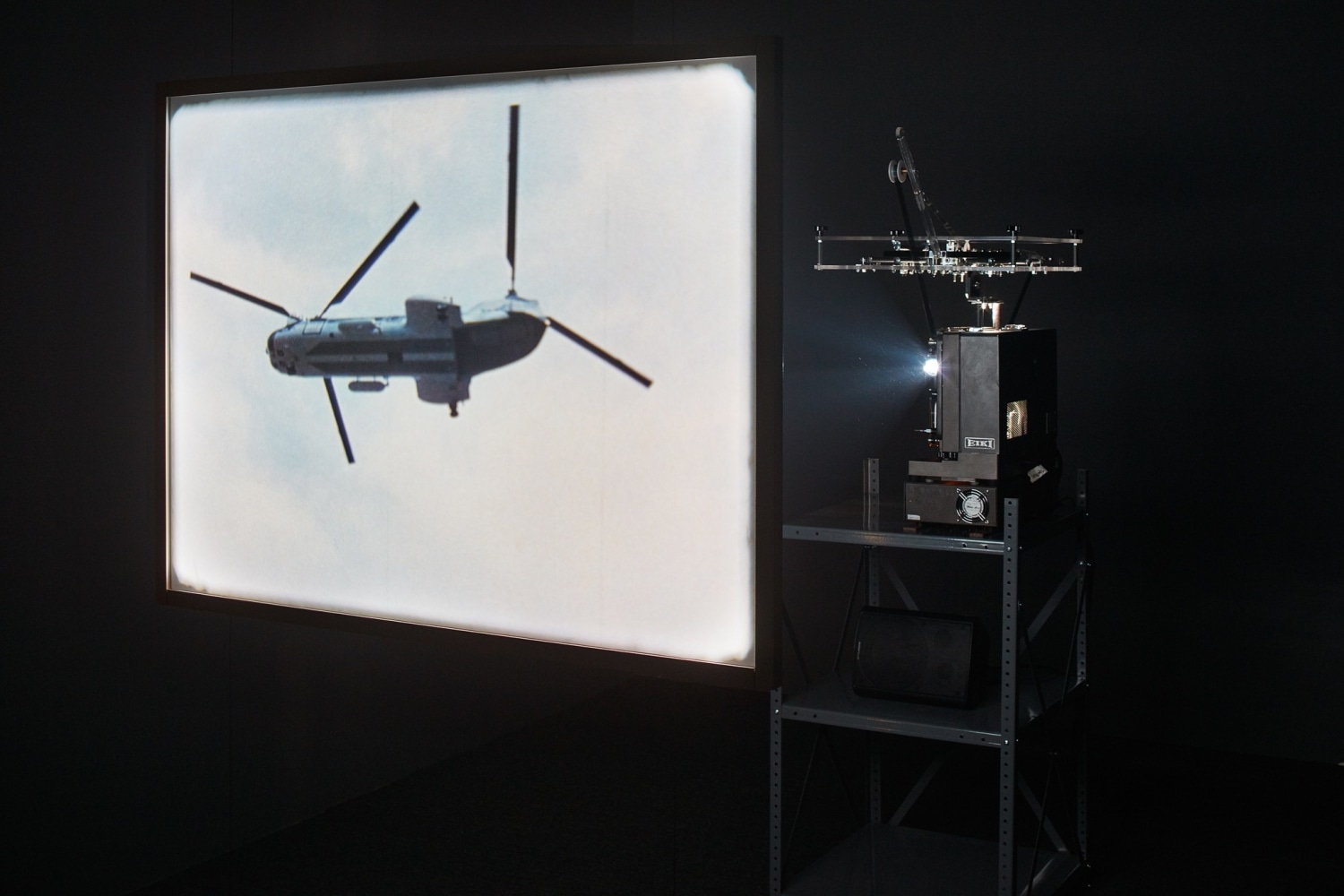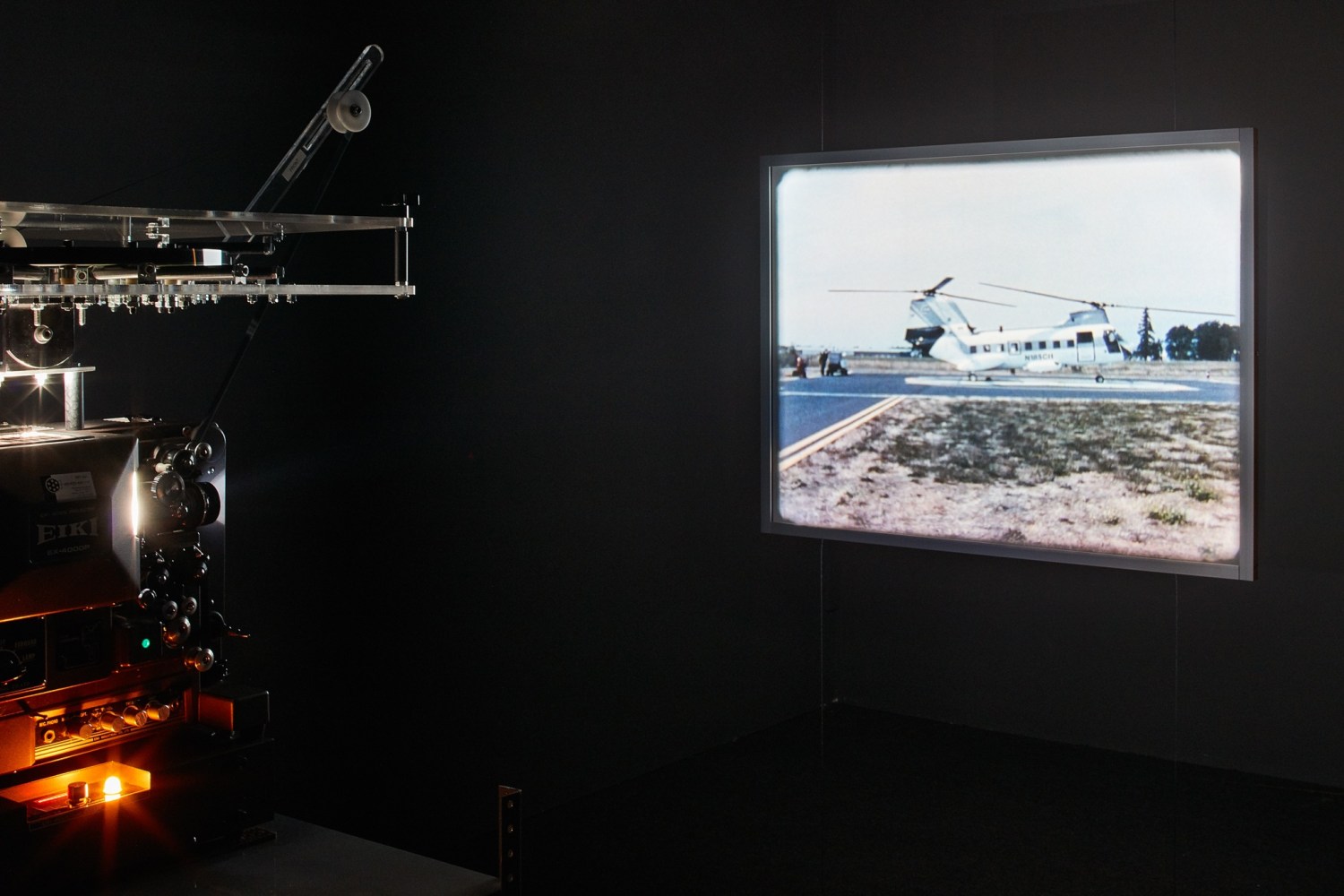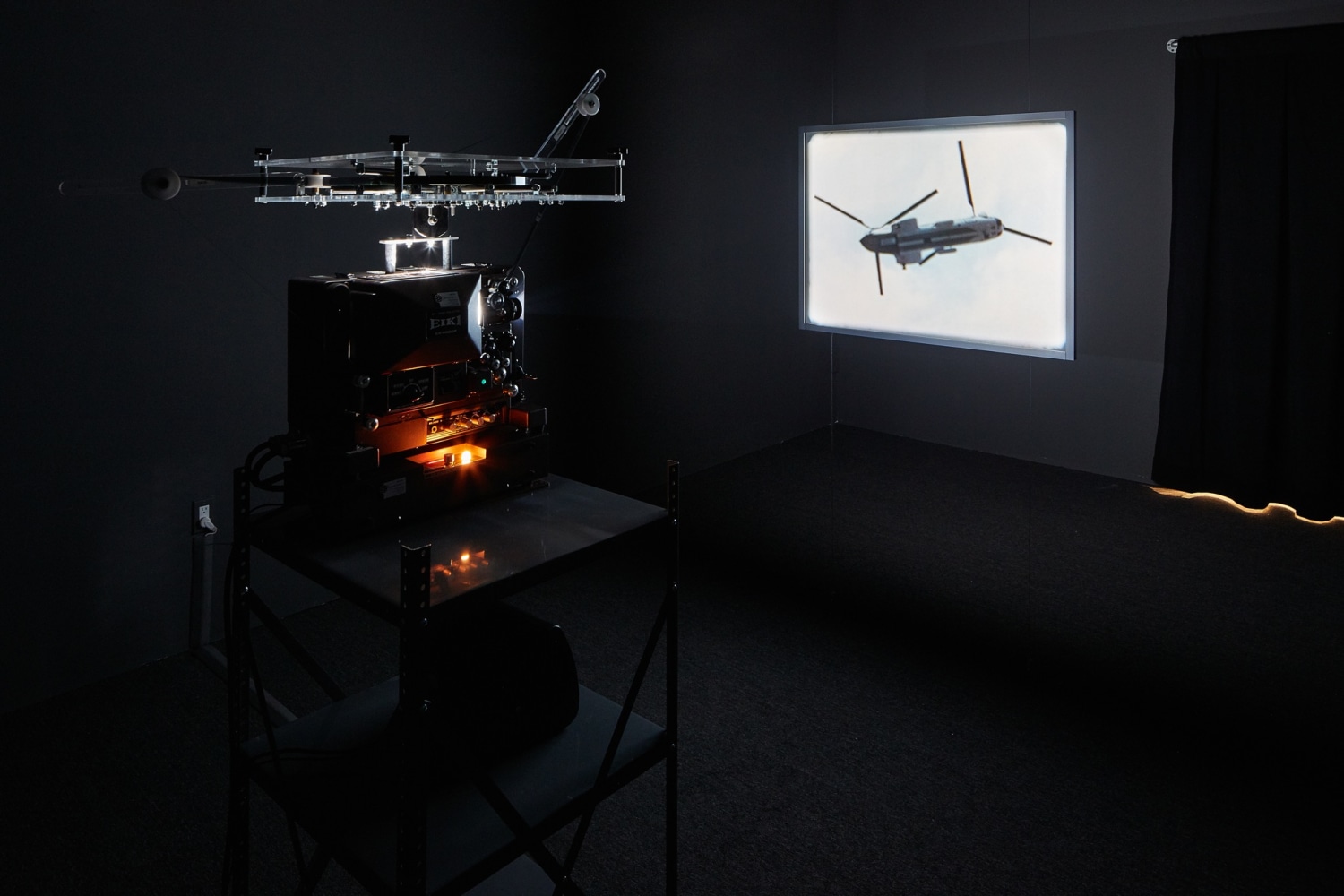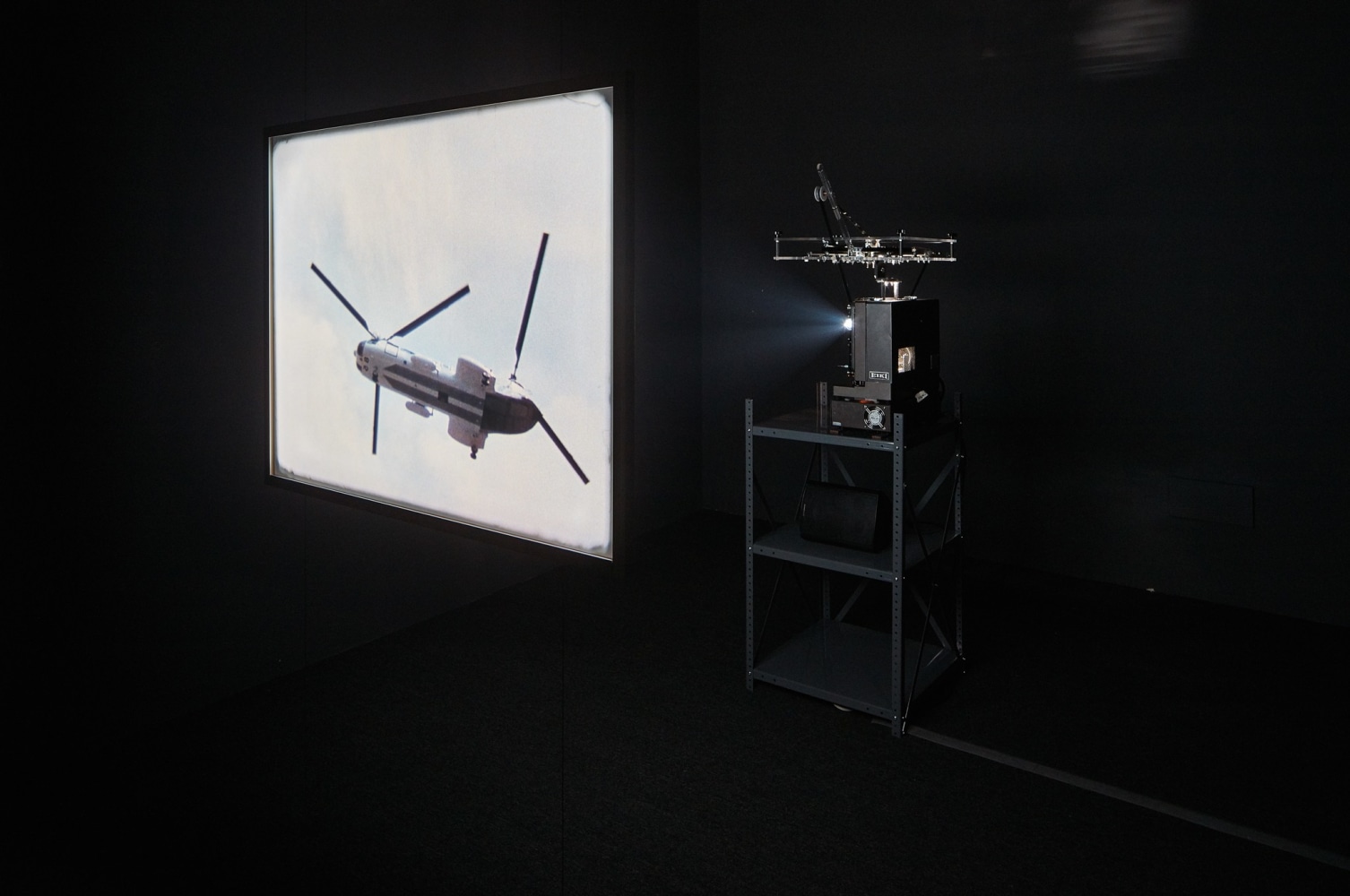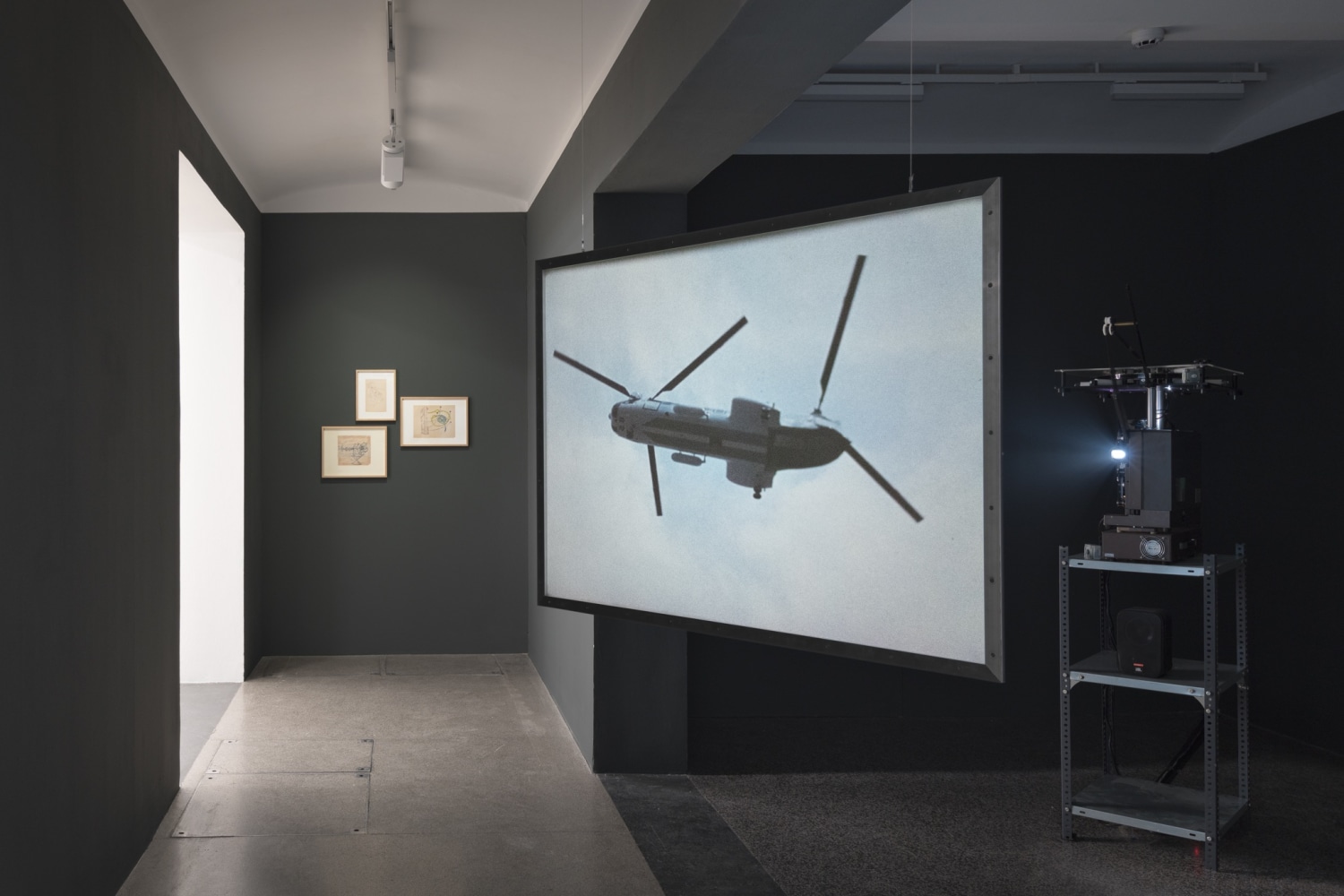 "The films Untitled and II for the most part rely on the same stratified logic: a helicopter sounds like a projector and graphically the machines look rather similar. As far as I can tell, there is no industry-wide, applied "frame rate" or speed for chopper blades. Even on models as ubiquitous as the Huey (seen in every Vietnam movie), the relationship between it and the camera becomes as variable as the lighting in which it is filmed." - Jacob Kassay
Jacob Kassay's practice is concerned with experimental and conceptual method and making. Hovering between painting, sculpture and interactive installation, his work is conceived as a response to space. The arrangement of an exhibition and how his pieces interact with the surrounding architecture – and ultimately their audience – is key to understanding the essence of his work. Kassay's paintings interrelate and form multiple dialogues: with each other, with the space around them and with the viewer. His silver paintings, for example, oscillate between absence and presence. Made using an electroplating technique that references early photography, they are like blurry mirrors that reflect the world around them. The movement of colors across their surface, and changes in the light, subtly and continuously alter the appearance of the works throughout the day. The language of materials is important to Kassay, who pays great attention to form, surface and physicality. Although lacking marks that could be conceived as gestural, a close inspection of his seemingly blank or monotone paintings reveals traces of their making – small incidental marks, or burnt edges, for example. Jacob Kassay's practice also encompasses film and sculpture.
For further information on Jacob Kassay, visit his artist page or contact Katy Erdman, kathryn@303gallery.com.