Nina Canell once made a sculpture for ten people that caused the electricity in their homes to go out simultaneously and unannounced once every month for a year. The transfer and distribution of energy has been an integral preoccupation of her work since the beginning, often working with situations that are highly sensitive to spatio-temporal variables. Grounded as much in the chance encounter as in close study, her sculptural process foregrounds material agency.
- Jenny Jaskey, The Artist's Institute, 2017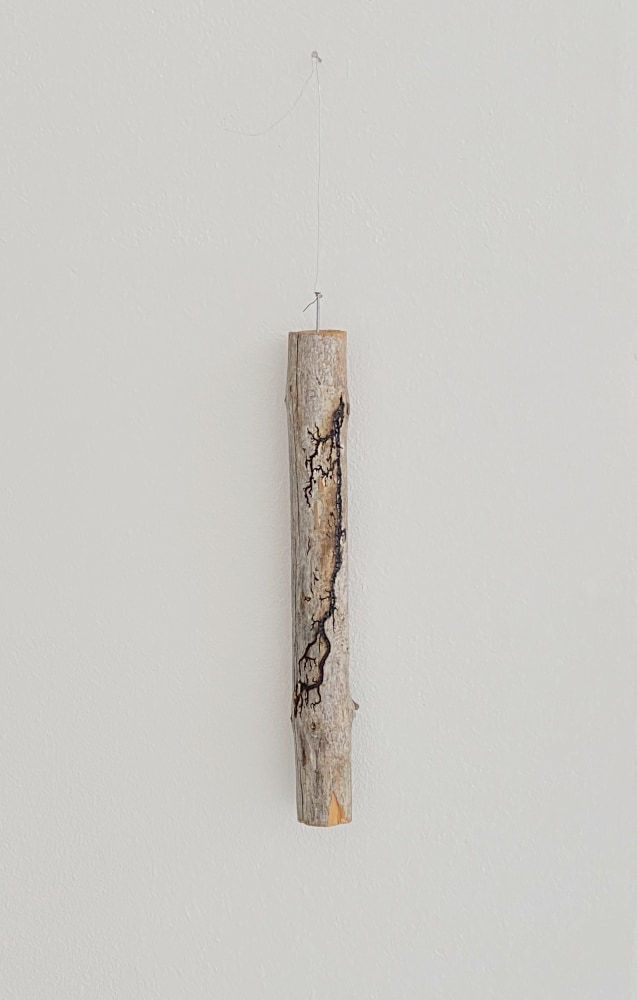 Halfway Between Opposite Ends (studio view), 5000 volts, wood, saline
For Nina Canell, sculpture is a condition. Grounded as much in the chance encounter as in close study, her work places material forms and immaterial forces in proximity, whereby each shapes the other, allowing dynamic relations to emerge. The resulting circuits of things and substances, along with their attendant poetic and linguistic associations, prioritize the generative nature of the interruption, glitch, or noisy signal.
Some works, employing thermodynamics and the alchemical, transmute physical forms, like altering the color of a copper rod with heat or solidifying a bag of powdered concrete with percolated vapor. Others physicalize the intangible, locating communication, for example, in a branch or a subterranean cable. Evident in each of these approaches is an understanding of matter as process, whereby things remain in a state of flux vulnerable to both internal and external shifts.
- Paul O'Neill, Nina Canell: Muscle Memory, Verlag der Buchhandlung Walther König, 2019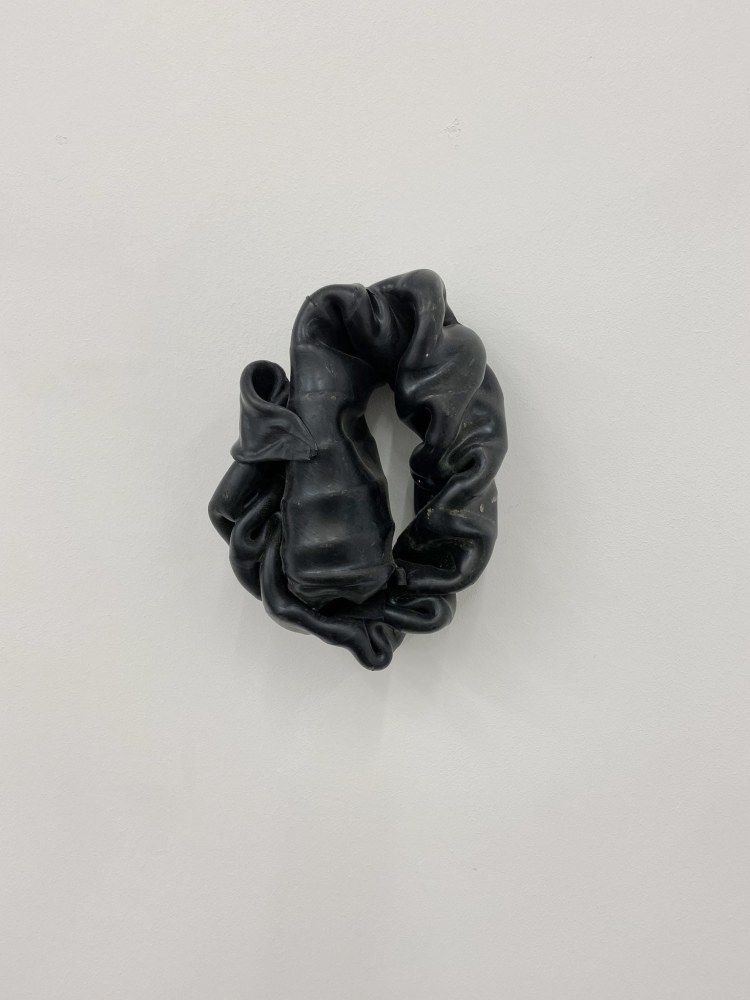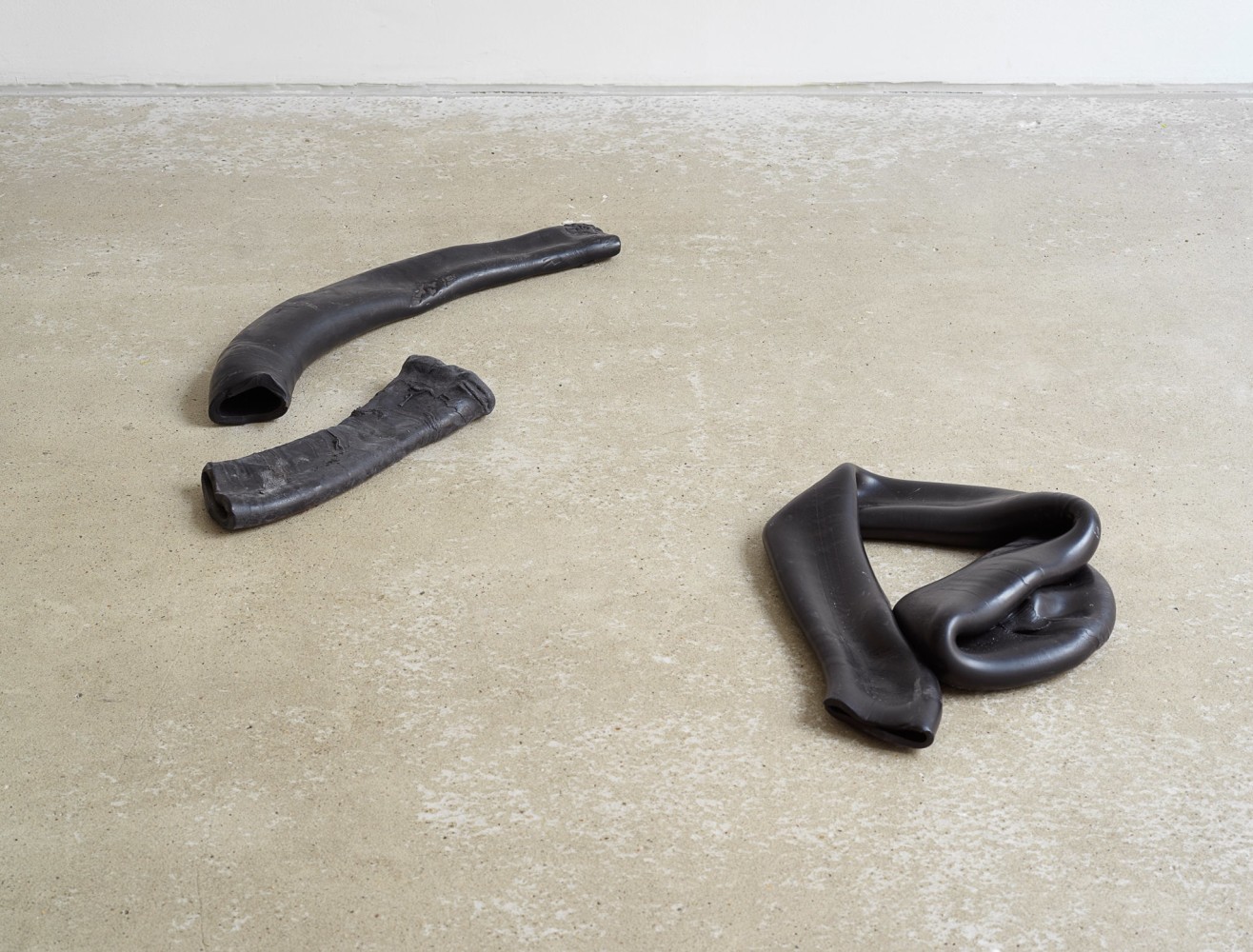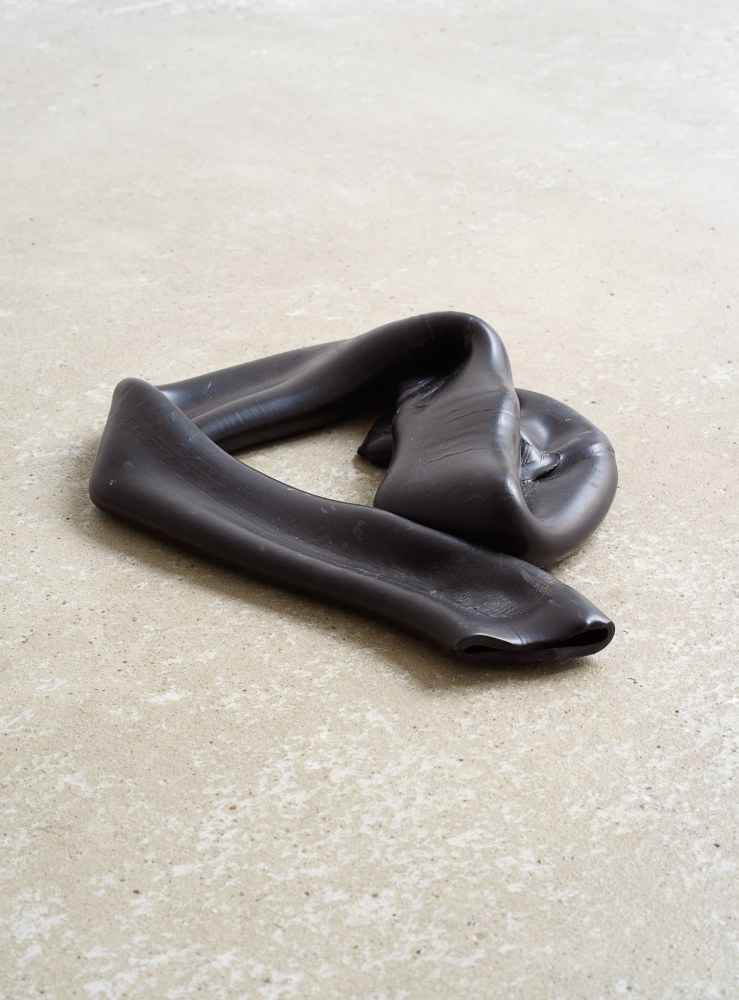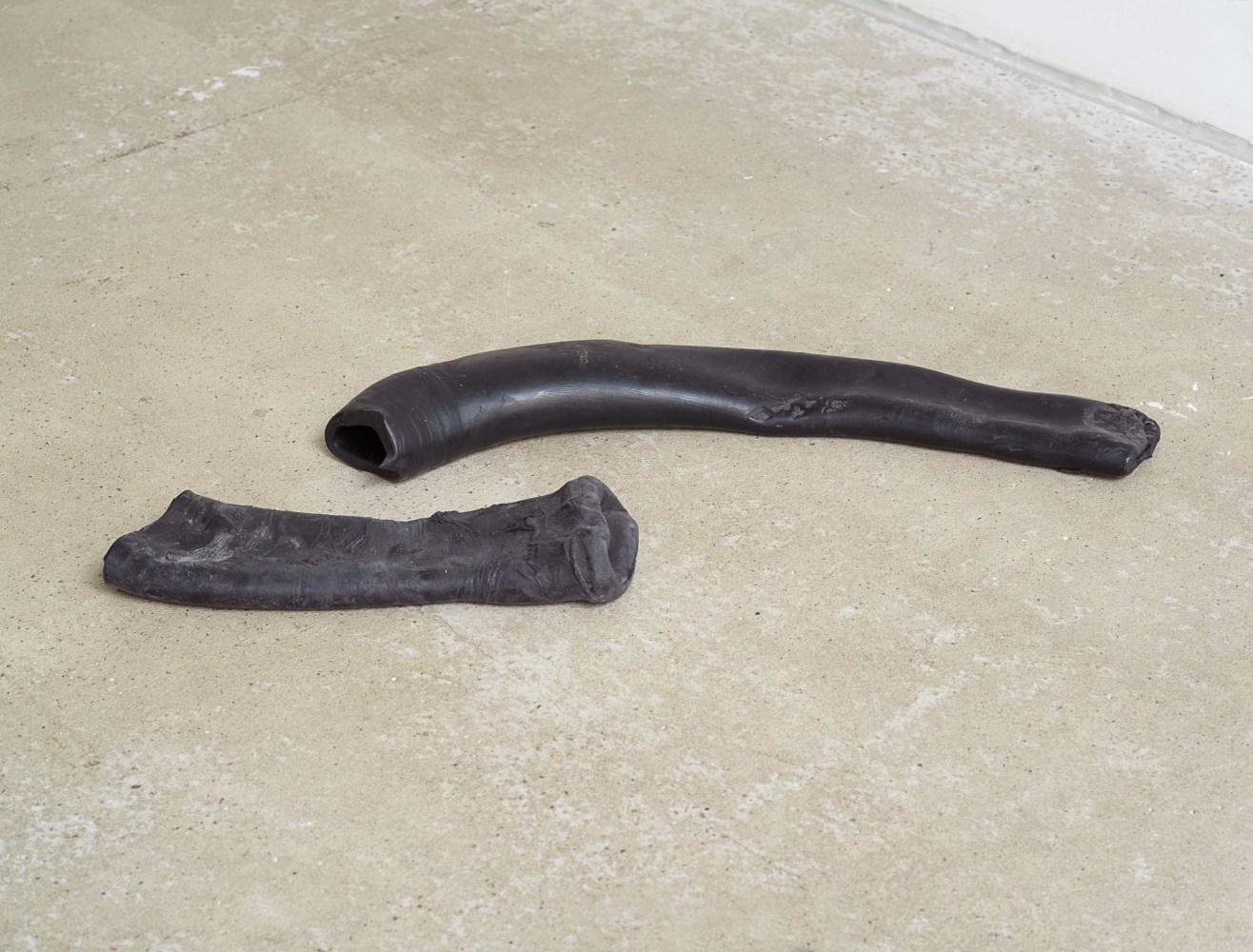 Systems work because they don't work. Non-functionality remains essential for functionality. This can be formalised: pretend there are two stations exchanging messages through a channel. If the exchange succeeds — if it is perfect, optimal, immediate — then the relation erases itself. But if the relation remains there, if it exists, it's because the exchange has failed. It is nothing but mediation. The relation is a non-relation.
- Michel Serres, quoted in the artist book Mid-Sentence Published by Moderna Museet and Bom Dia books, 2014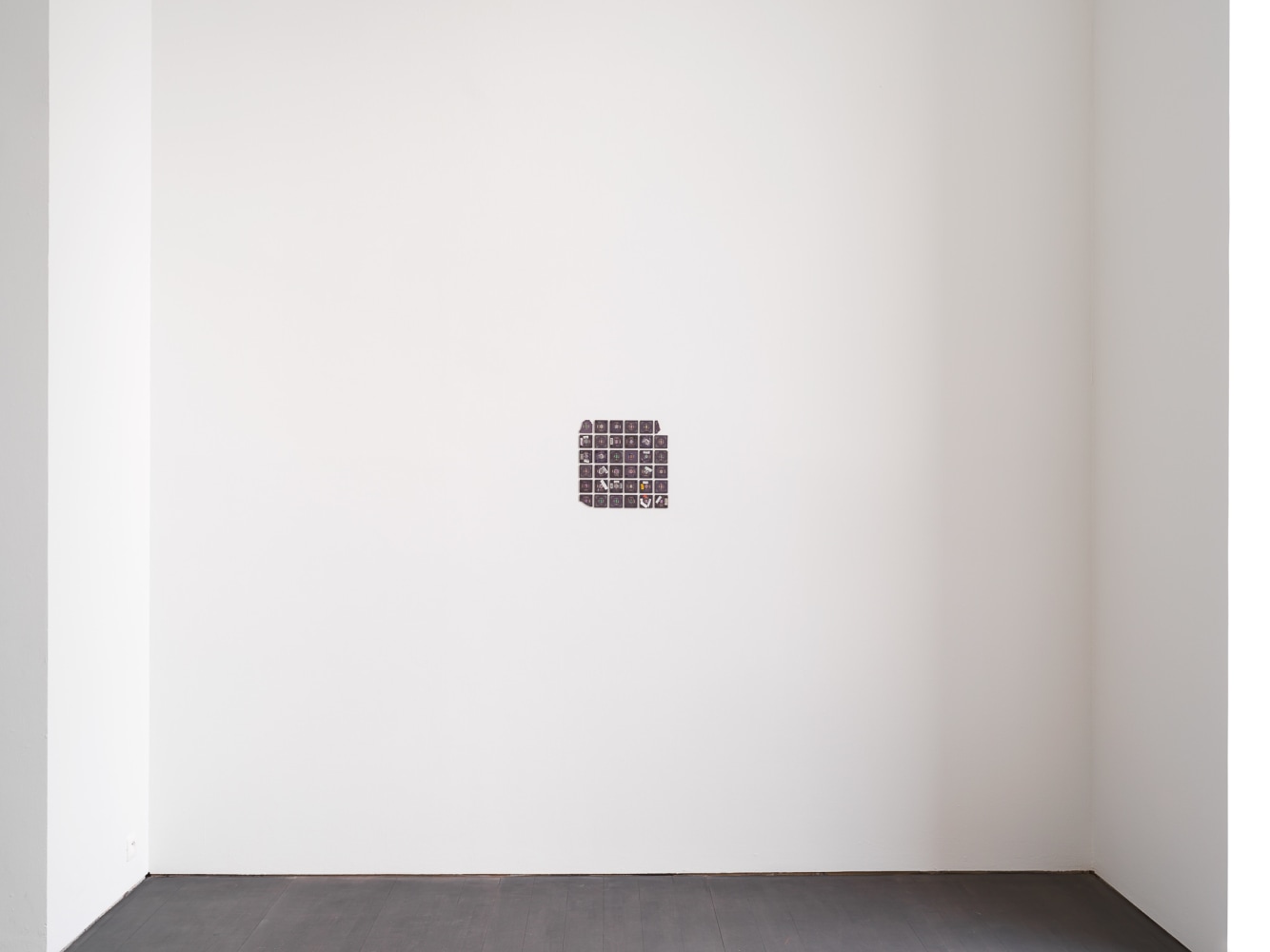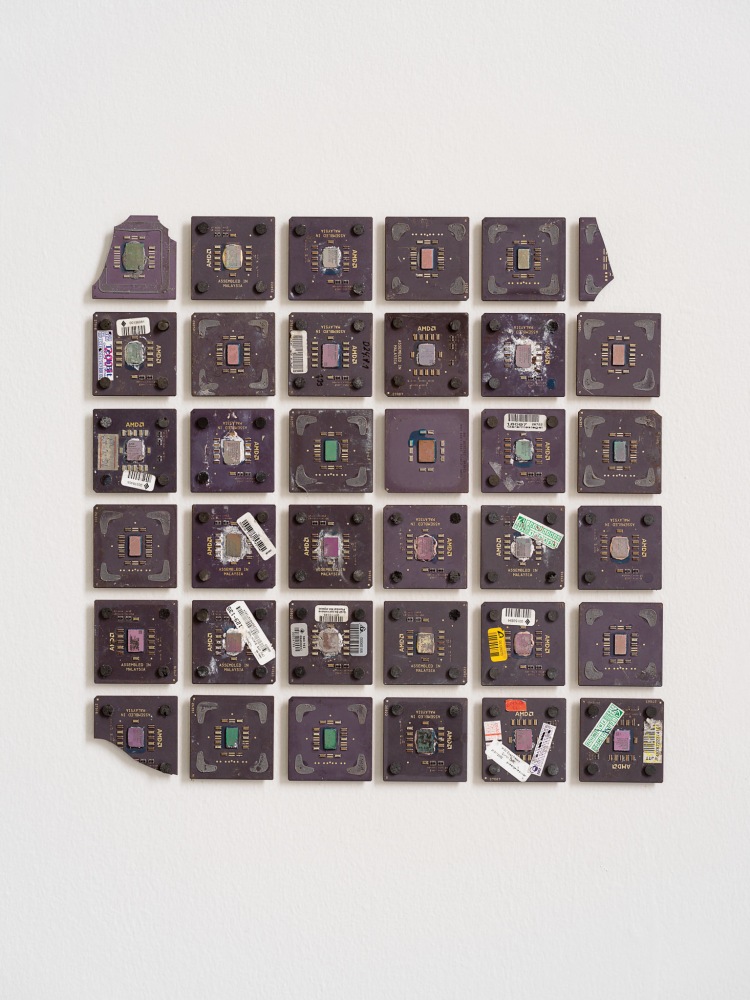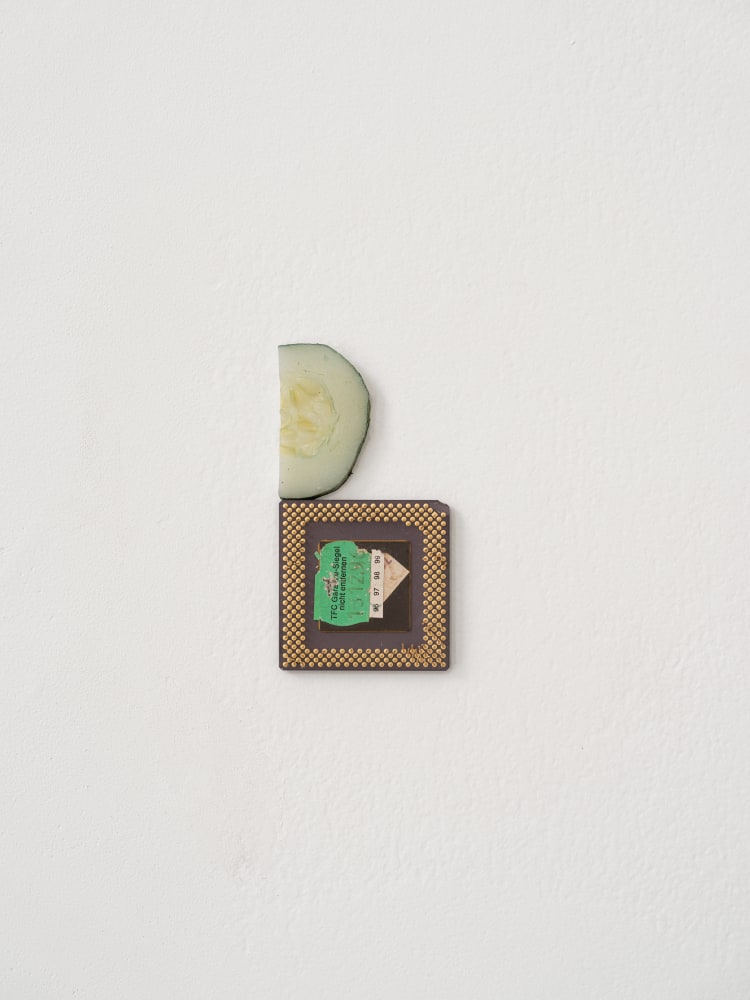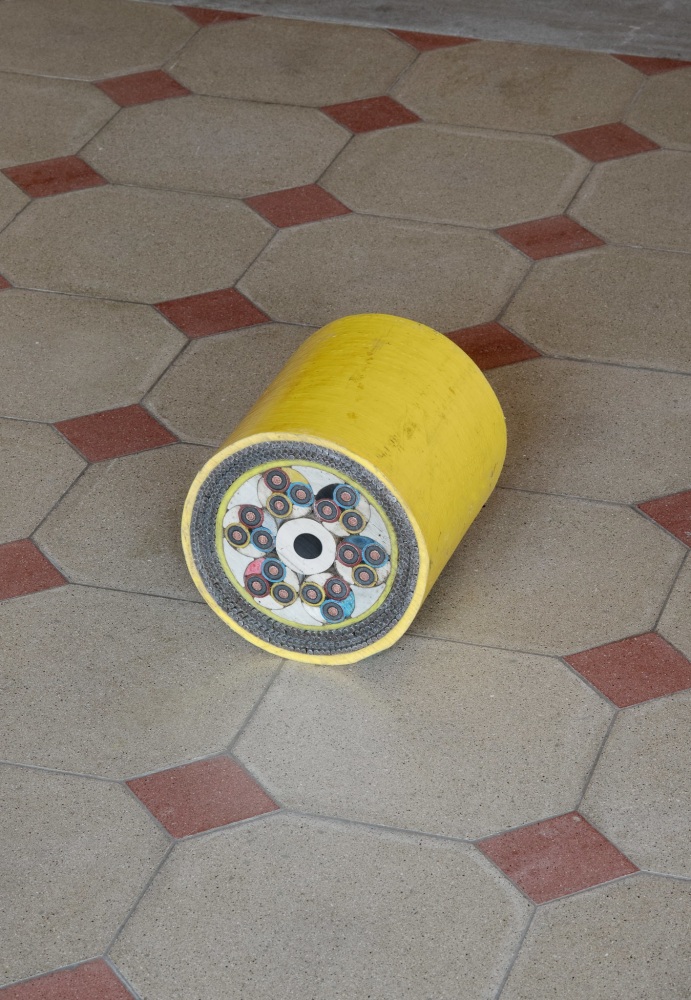 The motif of the interior is of course also integral to Canell's recent, on-going body of work with truncated subterranean electricity and communication cables (although cables have had a long history in her practice). […] Far from ends in themselves, they connect, distribute, and compress, shorten and erase geography and distance as well as ramify – even if, segmented as such in her sculptures, they are severed from their function, removed from the chain and sequence of interconnection, abruptly ending. Each cable is a symbolic relic of the invisible distance we only ever travel immaterially, and if I say 'symbolic', it is in so far as it is but a part of a measurable but virtually unimaginable distance by which we are both separated and connected.
- Chris Sharp, Free-Space Path Loss, Lunds Konsthall, 2014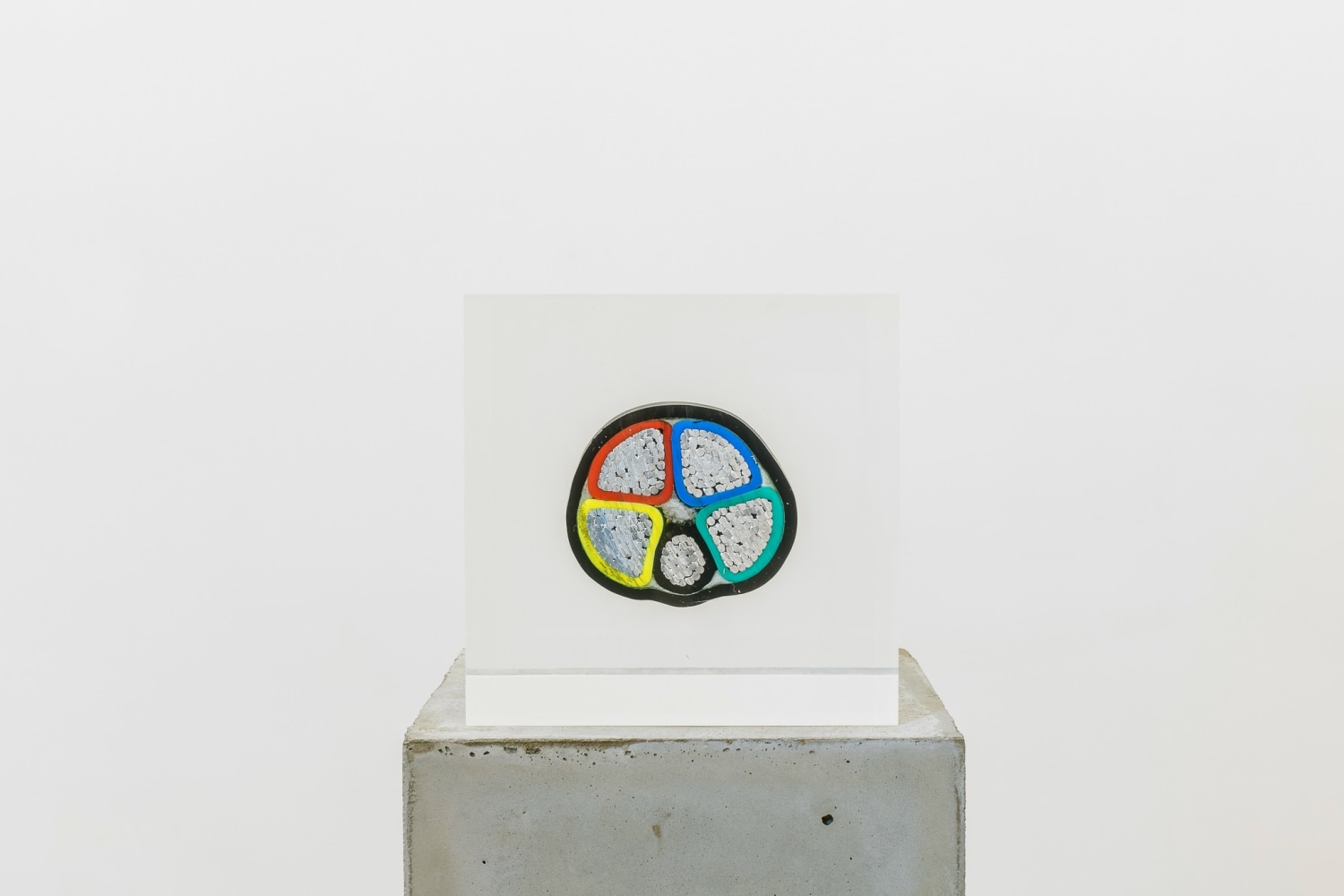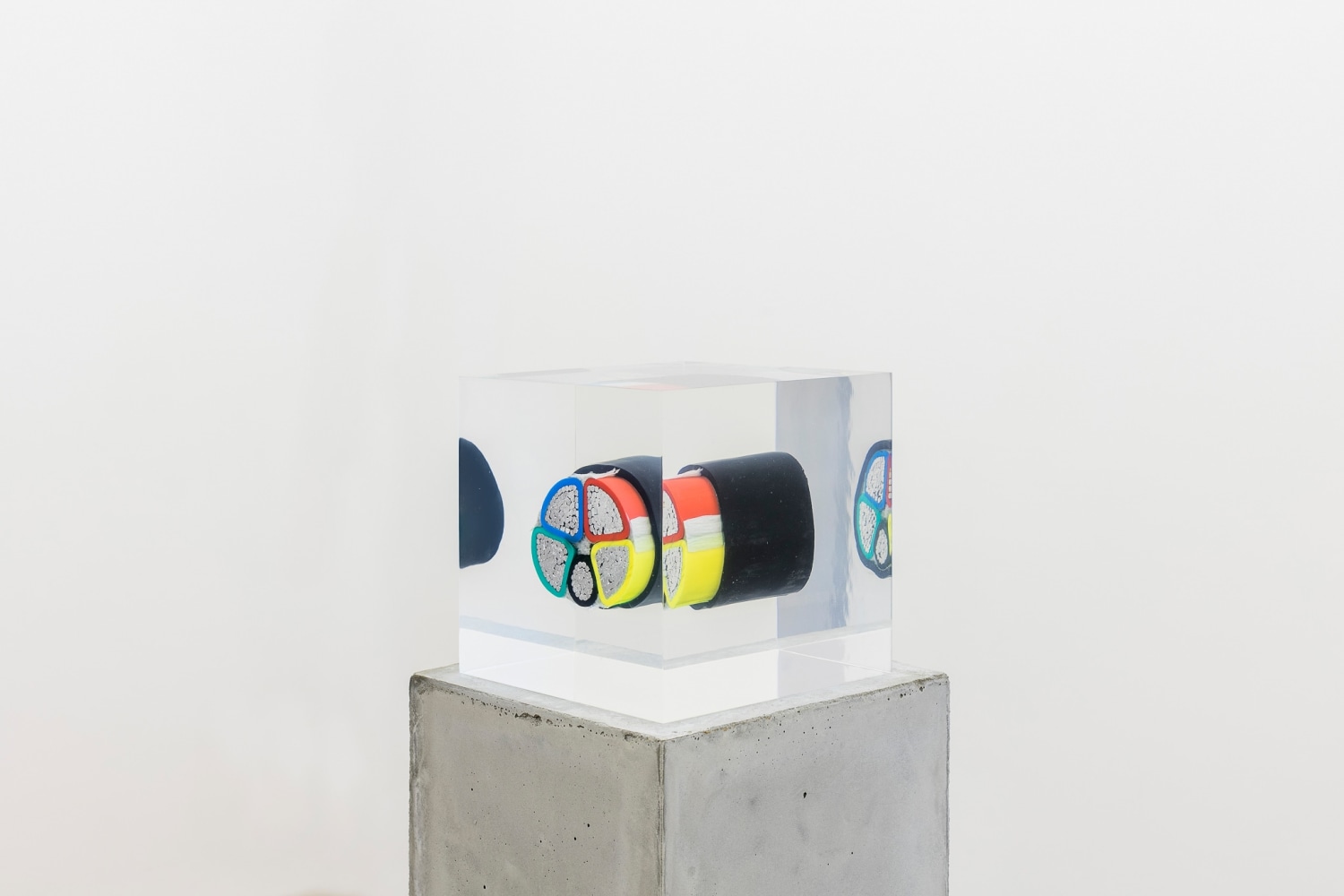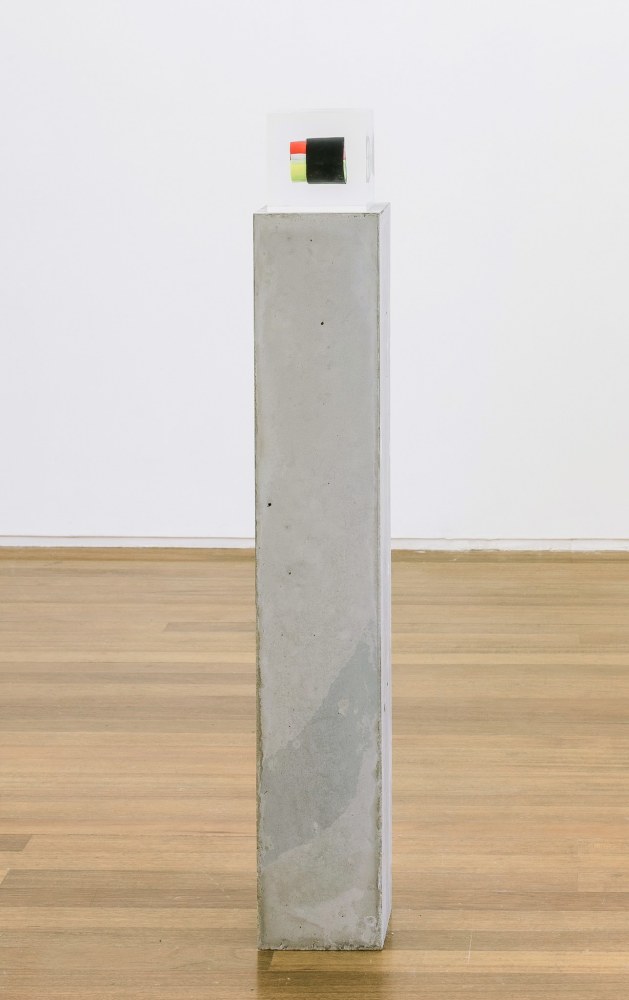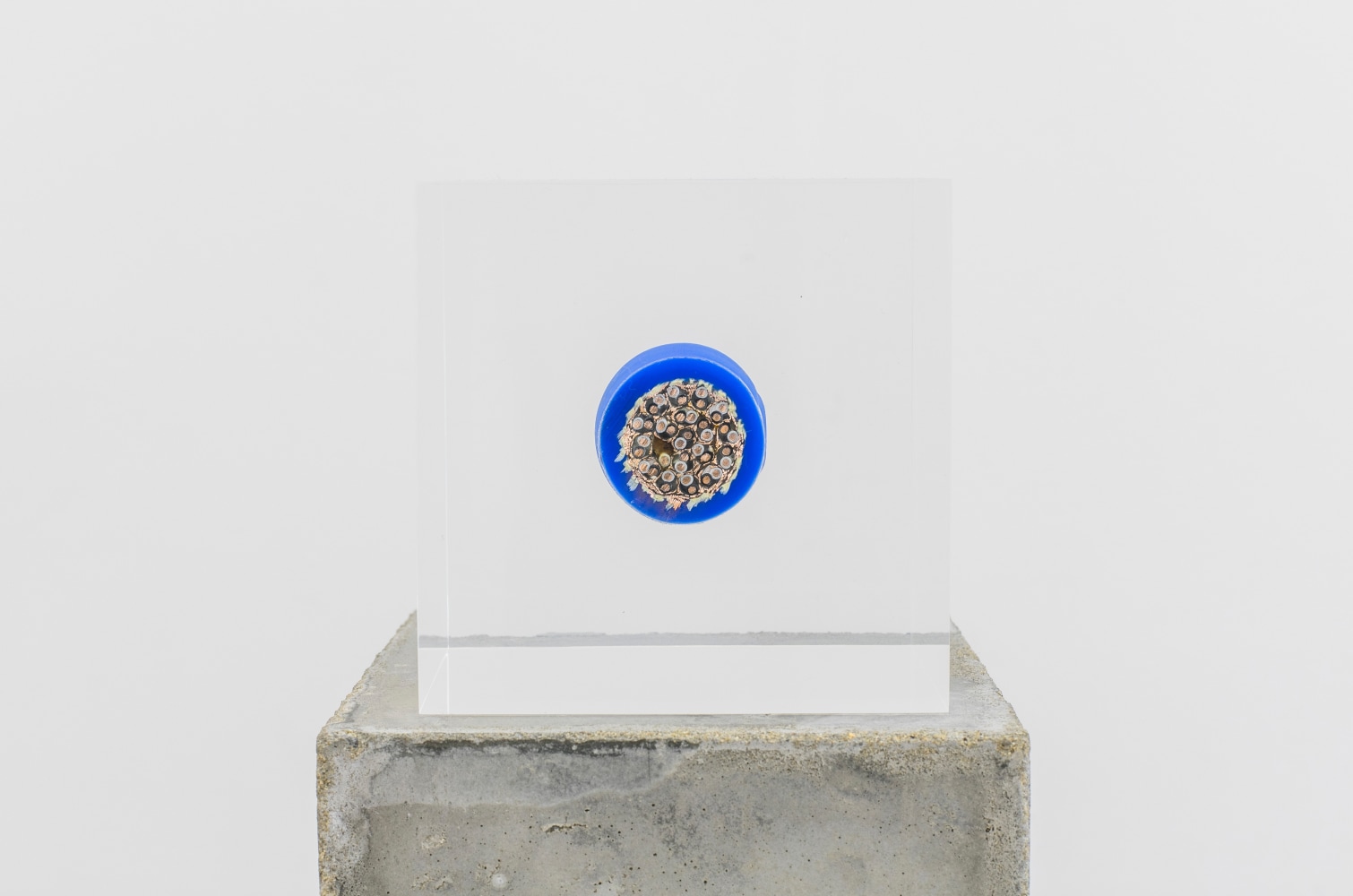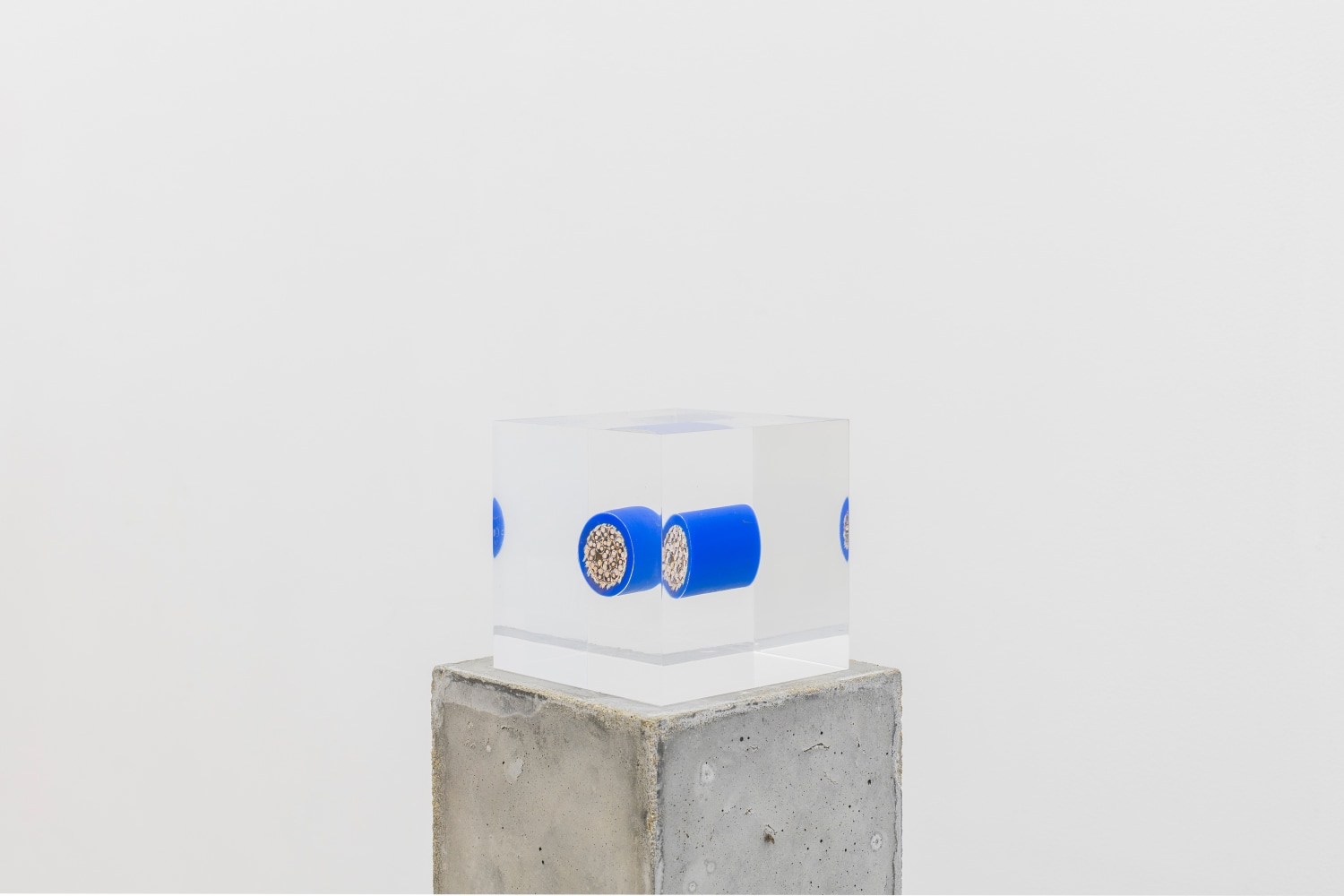 "A few steps away, a visibly wet stone tile lays flat along the edge of a wall. Titled Days of Inertia, this piece consists of a transparent hydrophobic coat that holds a body of water in place through a nano- scale wall of air. This imperceptible barrier prevents the liquid from spilling out onto the floor and accentuates the stubborn curvature that the water's surface tension makes visible on the flat stone."
- Hyunjin Kim, Satin Ions, Exhibition catalogue Arko Art Centre, Seoul 2015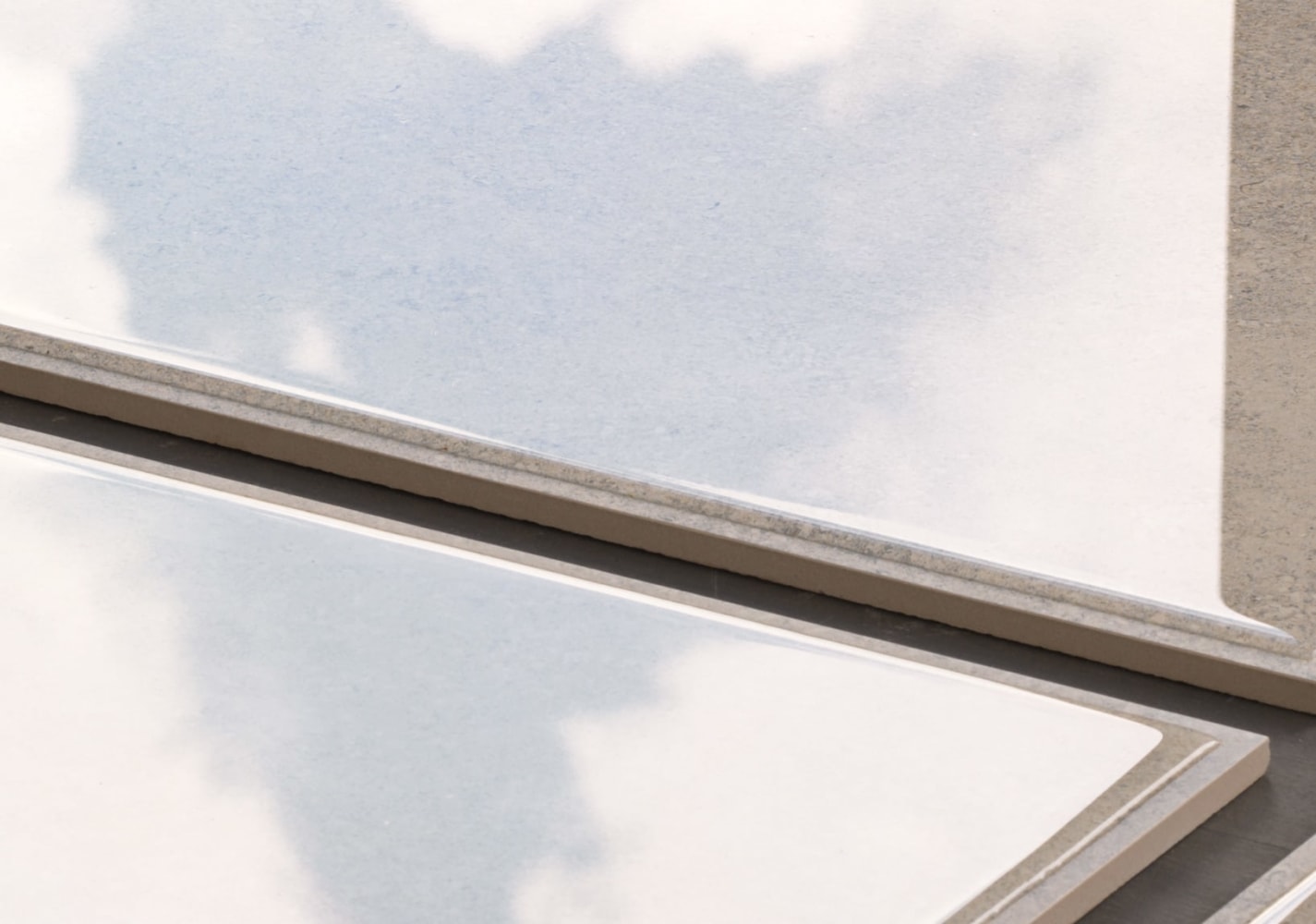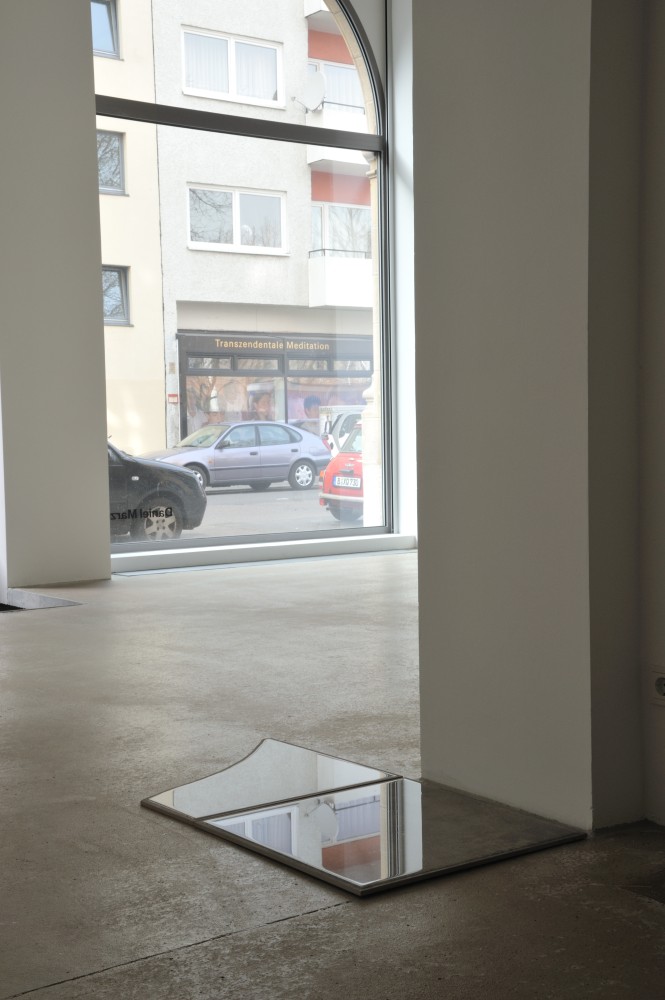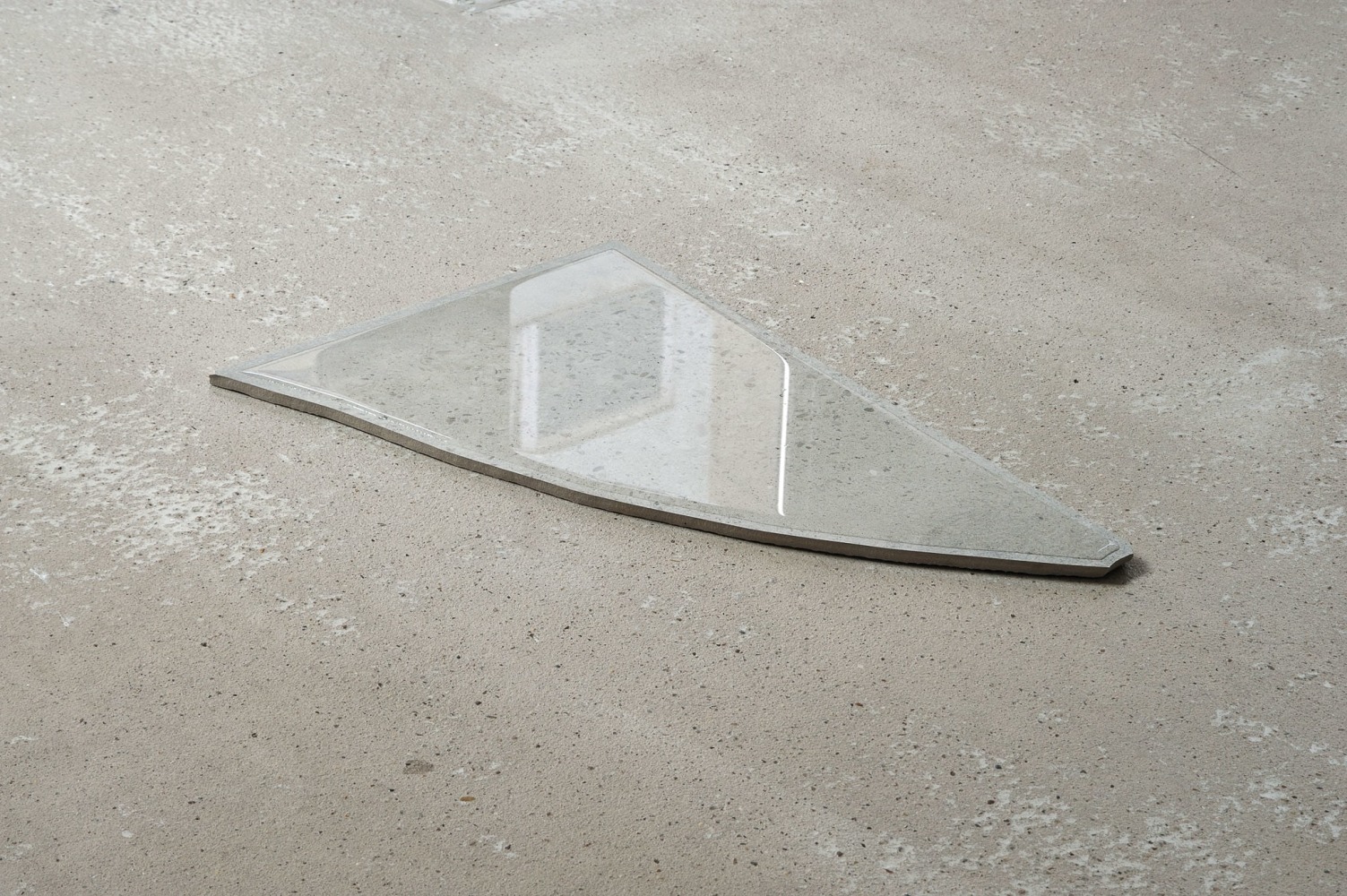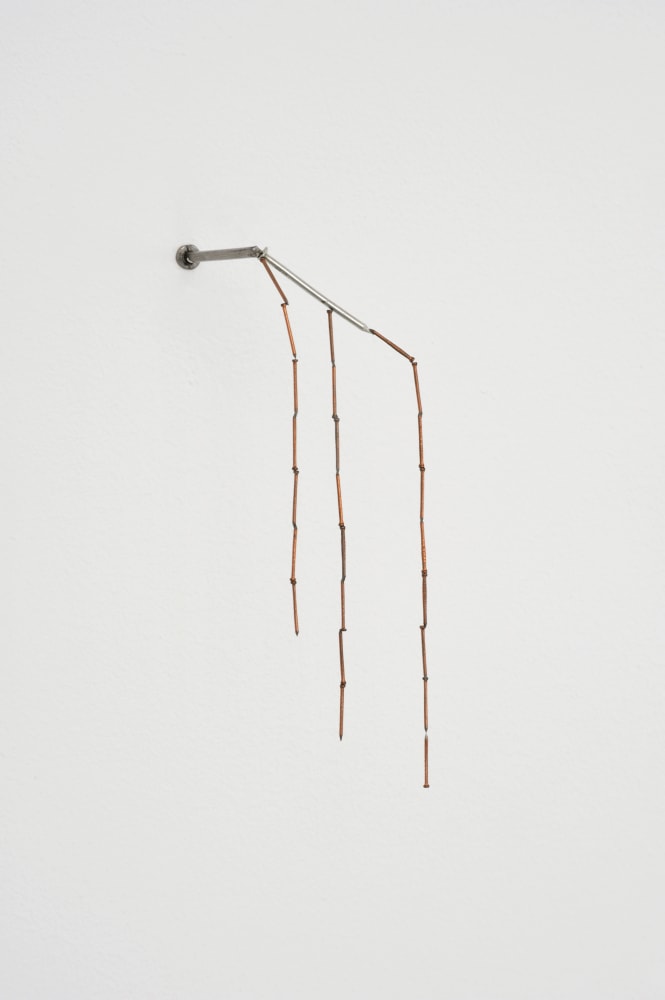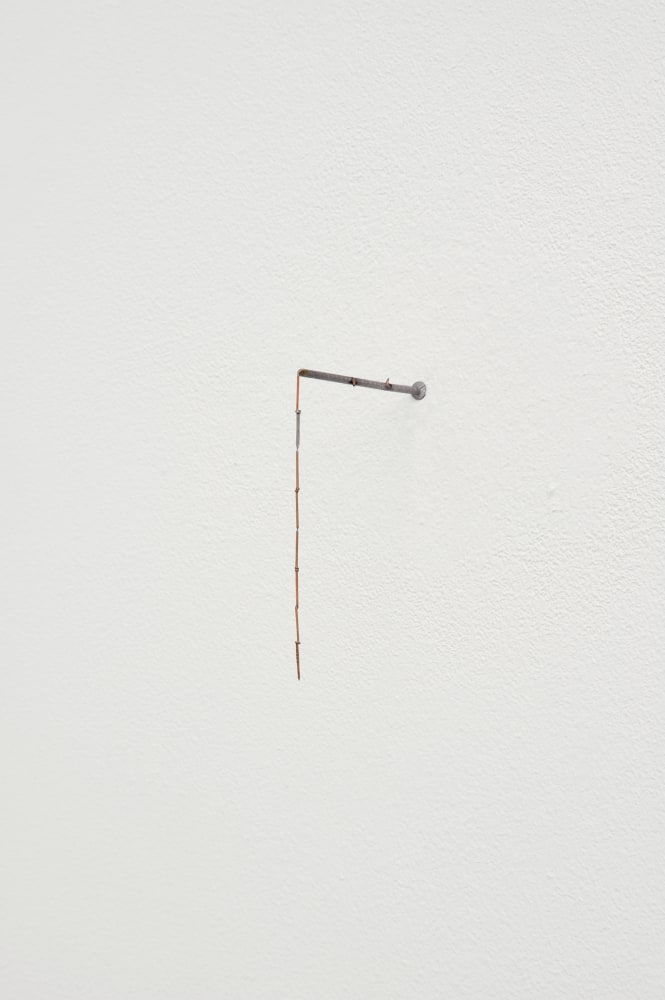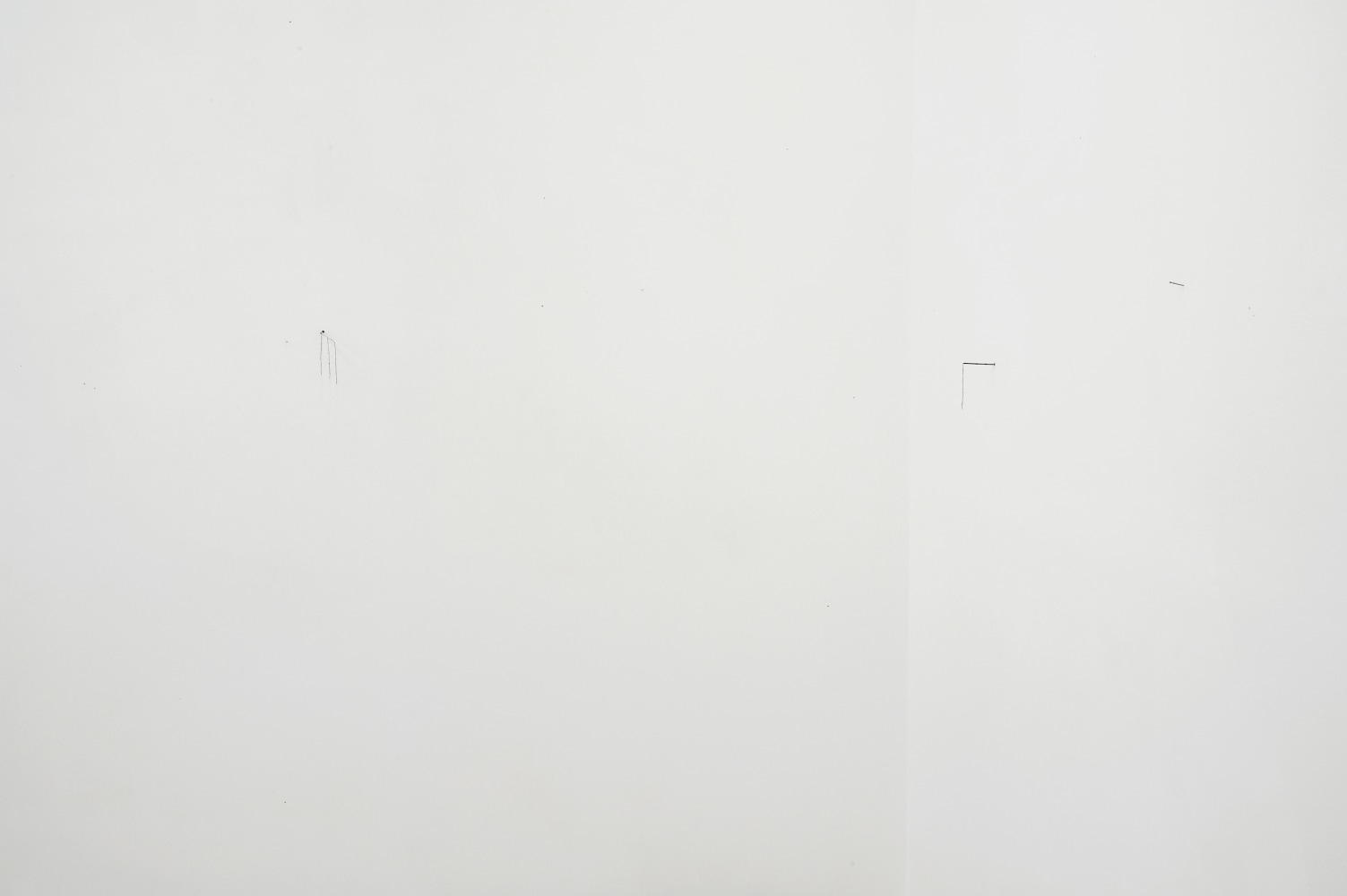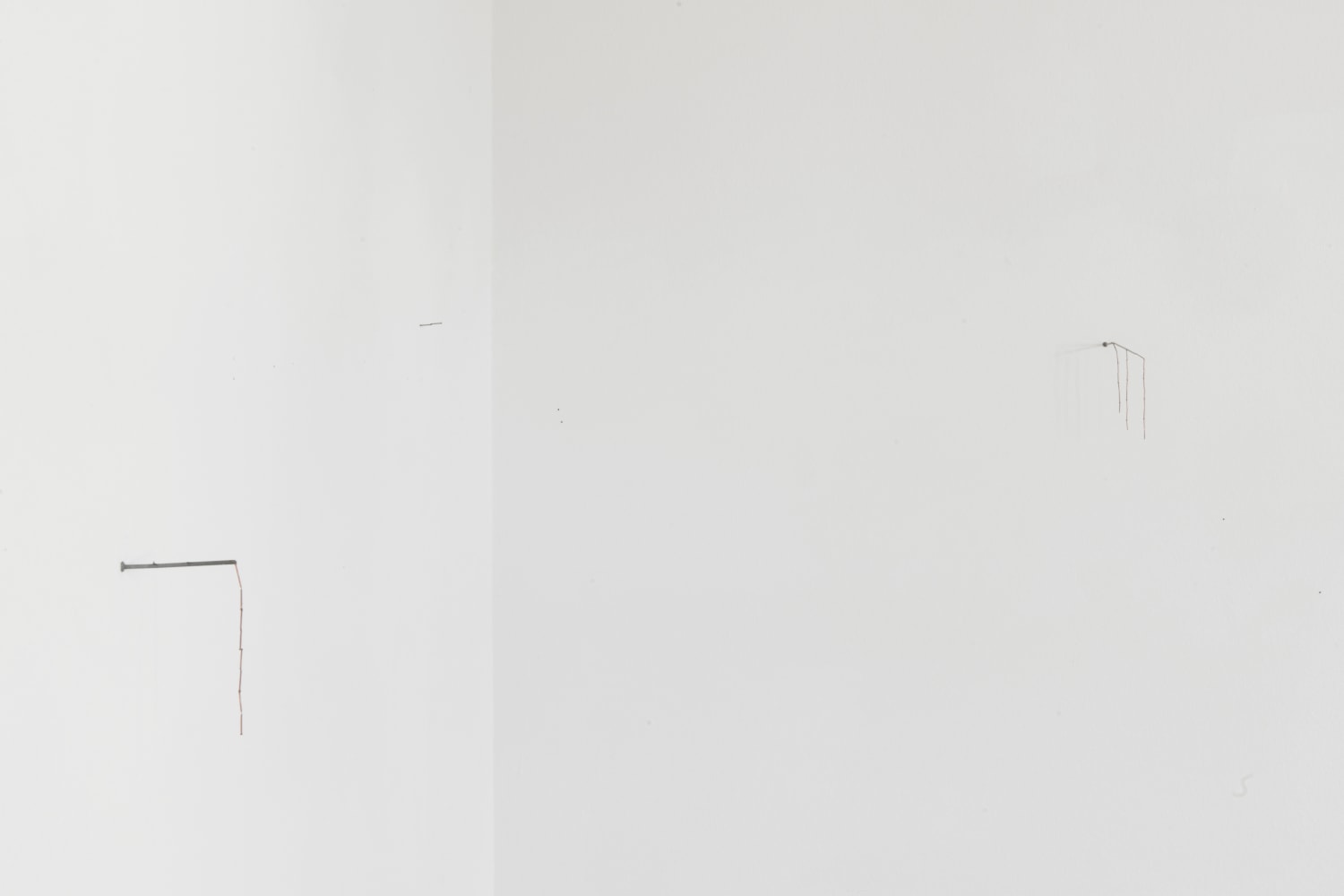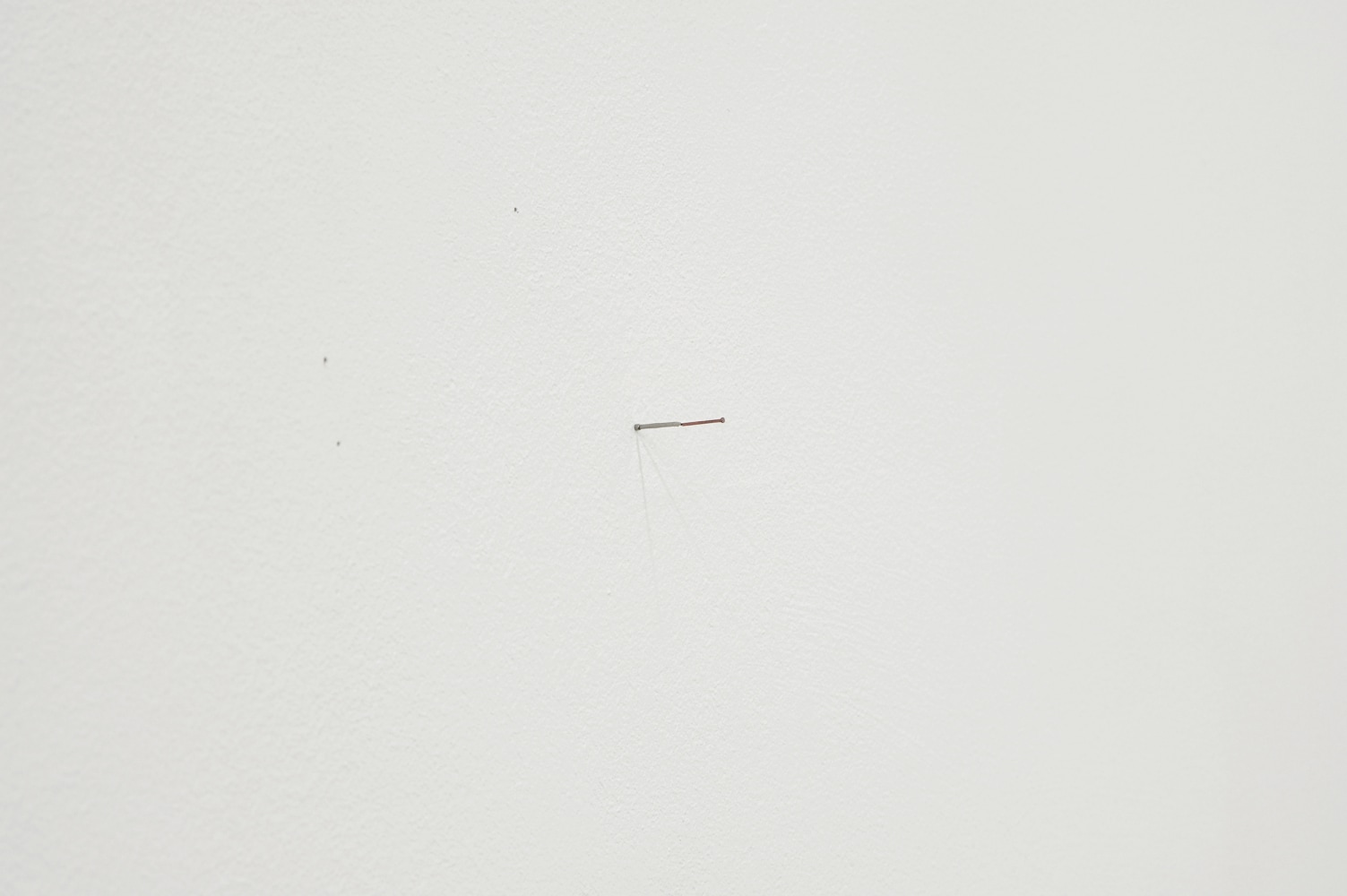 For all its underpinnings and interest, no amount of language can alternatively transmit or resolve what Canell makes. In other words, no matter how many words you throw at her objects, they will never surrender their essential enigmatic constitution, which is as inseparable from the materials she uses as it is from how they are formalized. She is interested in what sculpture has been and what it can be—not to mention how it can be (more often than not, quite literally bent into hum and hiss). Thus while her work can easily be co-opted by discourses of research and so-called knowledge production, its real traction lies elsewhere: not in its capacity to explain or solve the world but in rendering it more dense, not to mention palpable with its own impurities. Thus it is at once timely and timeless. The latter because it is dealing with the same thing that sculptors have always dealt with: form, material, and three dimensions, as well as, in her case, the fourth dimension. The former because at a moment when instantaneous communication and transmission of information are taken for granted, her work and its preoccupation with the alleged and ultimately mythical immateriality of the contemporary world takes nothing for granted.
- Chris Sharp, Mirrored, Nordic Pavilion Venice Biennale, Mousse Publishing, 2017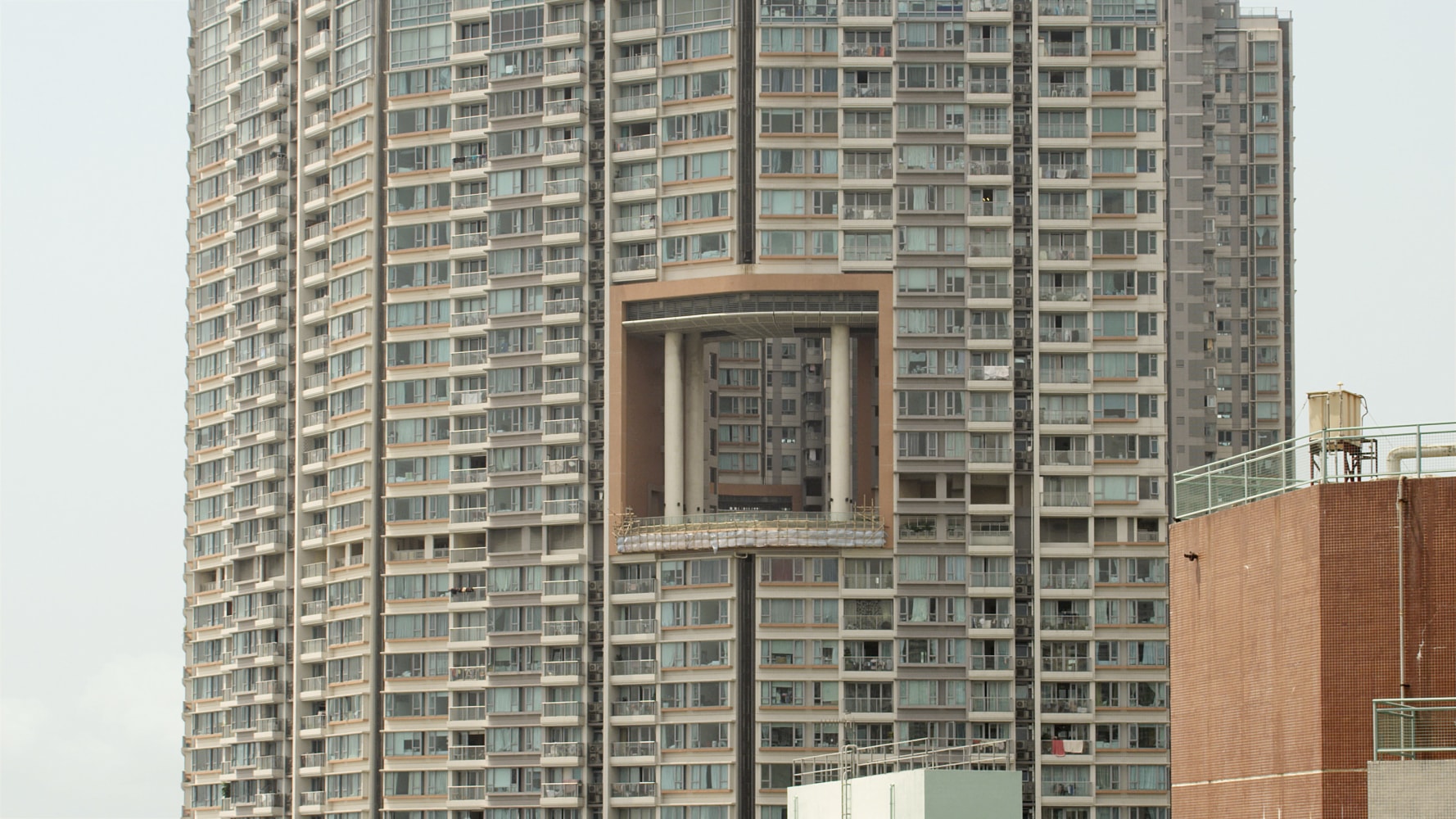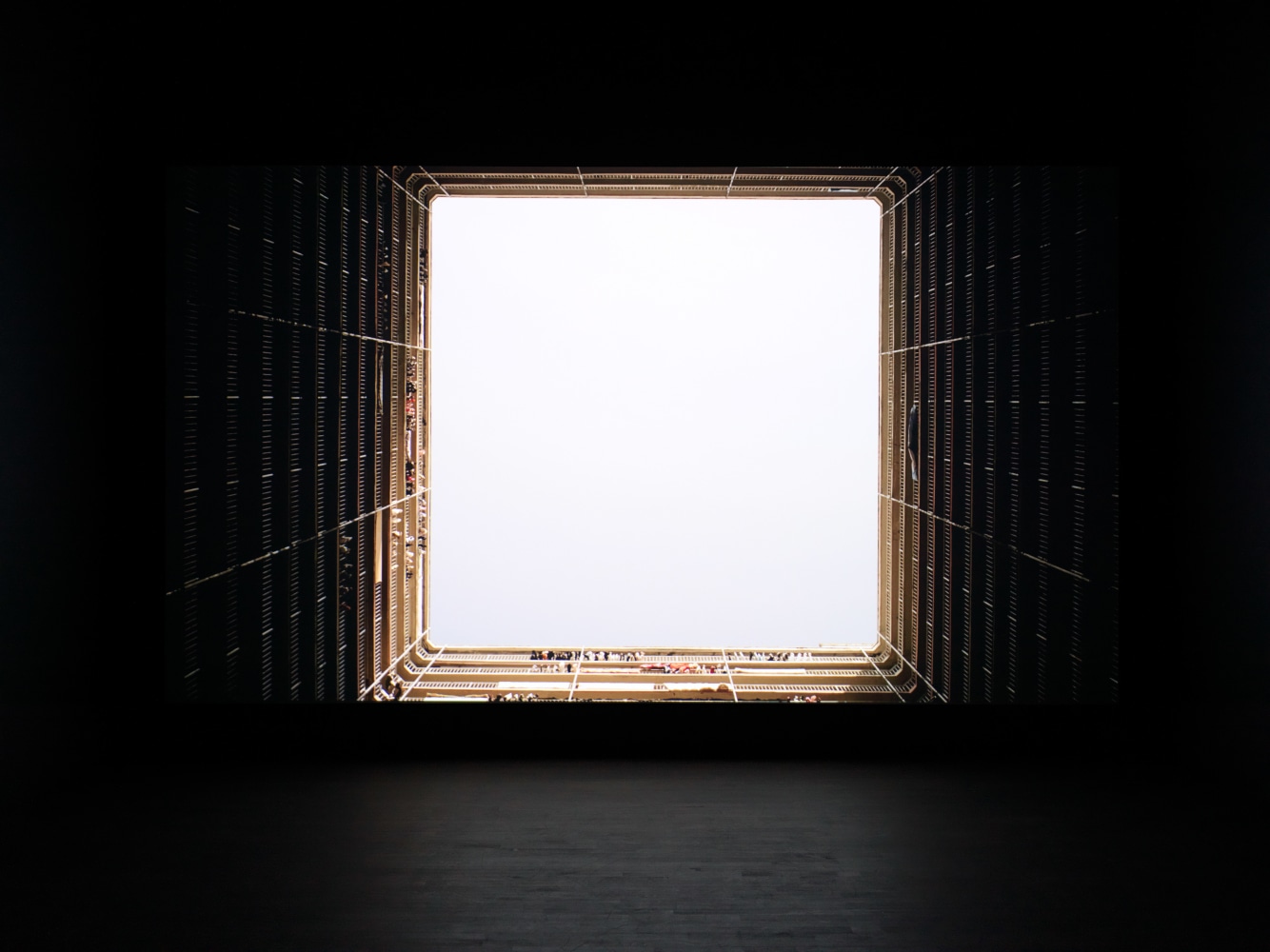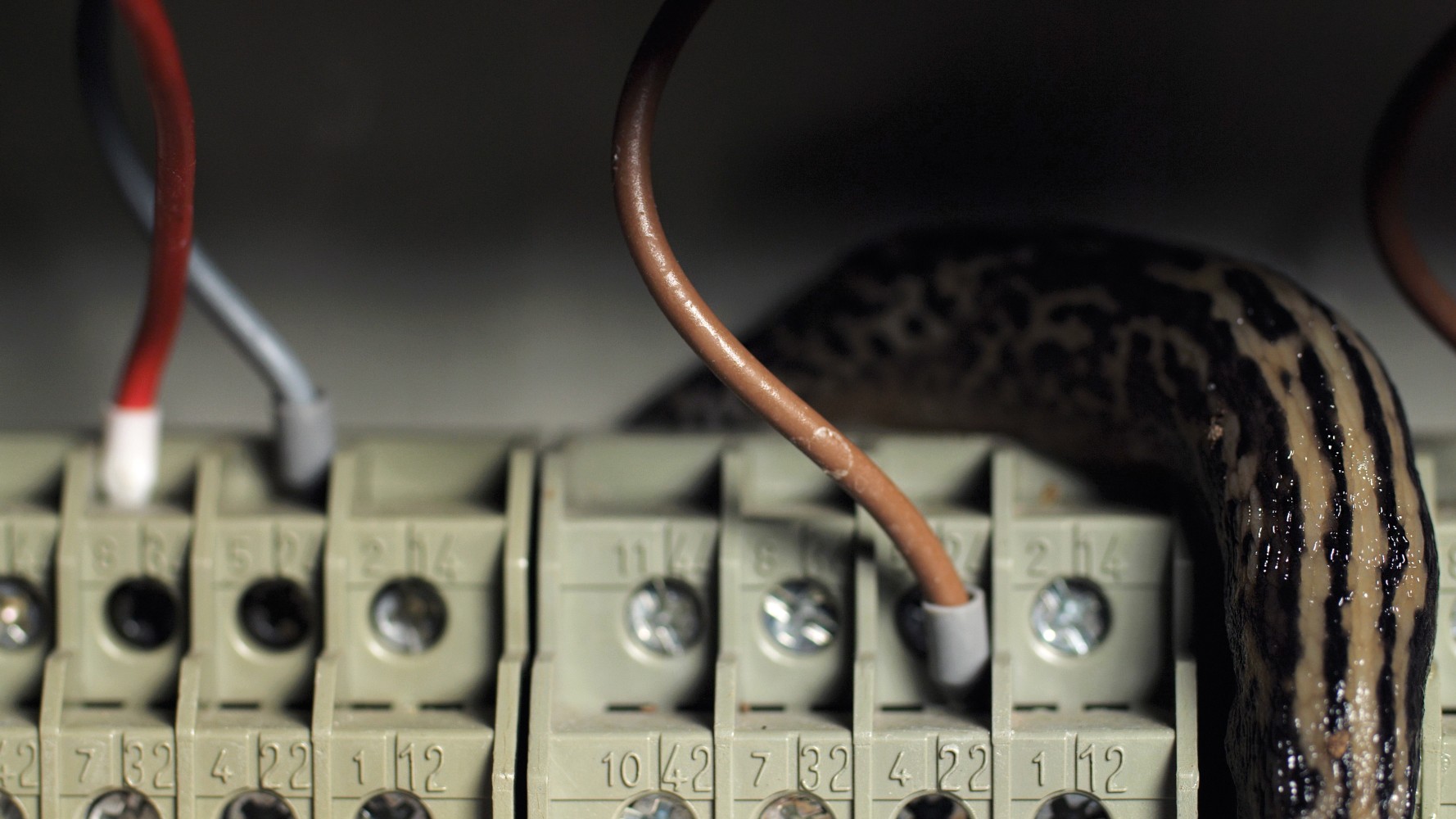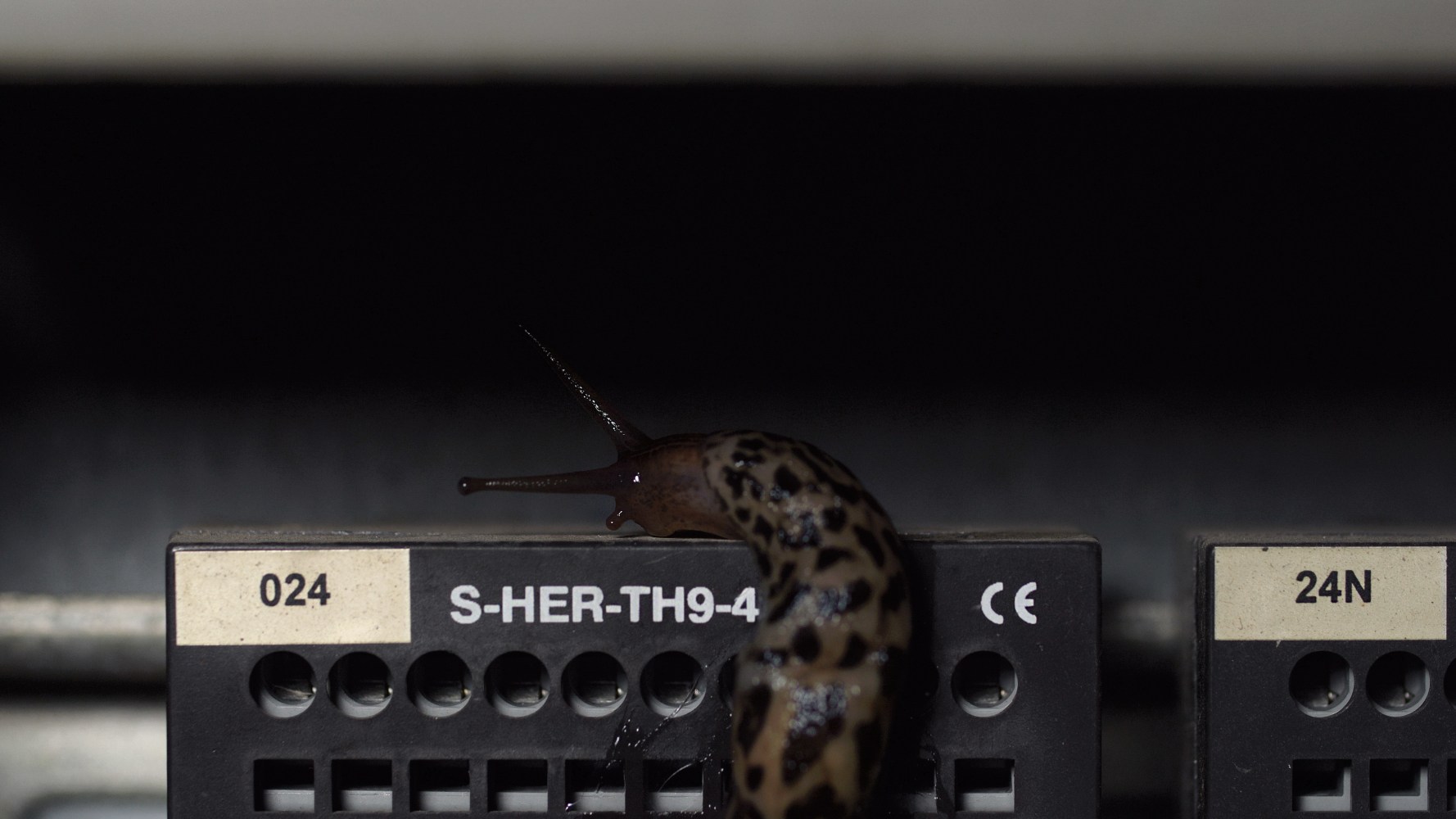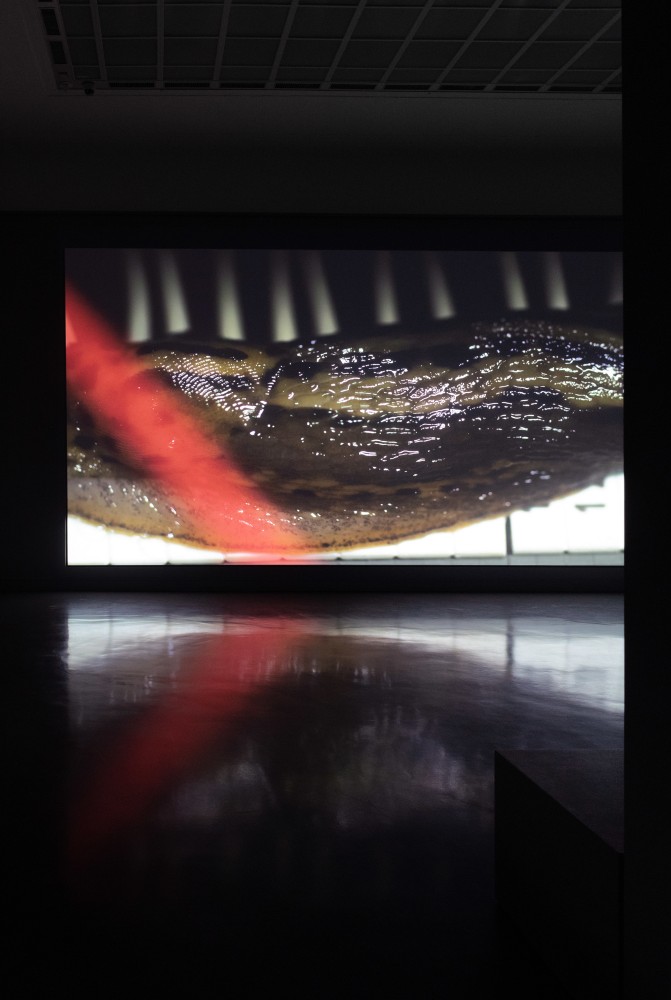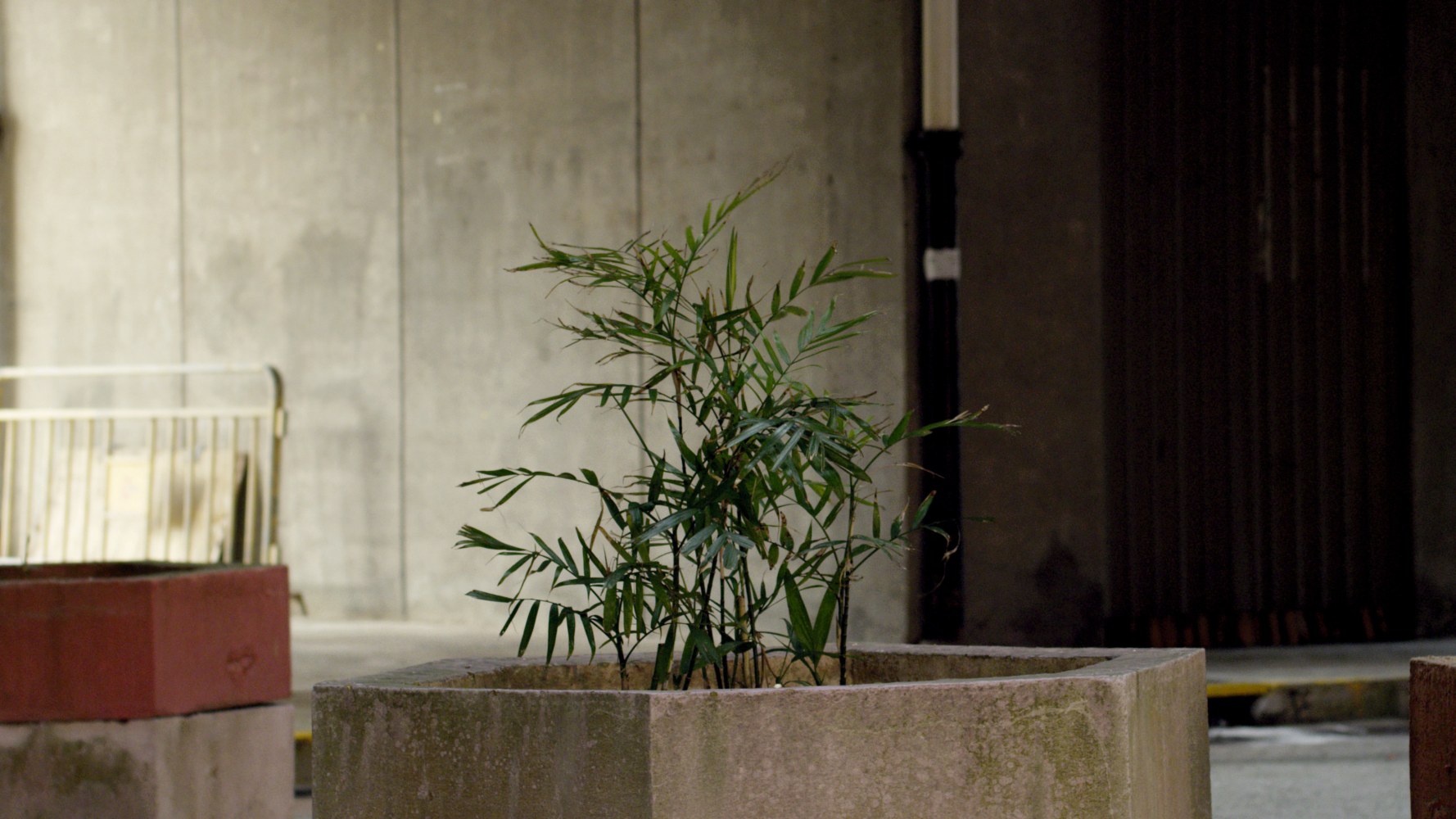 Nina Canell was born 1979 in Växjö, went to art school in Dublin, and currently lives and works in Berlin. She has had solo museum exhibitions in Switzerland, Mexico, Belgium, South Korea, Sweden, France, Germany and England. Canell has taken part in the Venice, Cuenca, Sydney, Lyon, and Liverpool biennials, as well as group exhibitions at the Museum of Modern Art, New York; Palais de Tokyo, Paris; Witte de With, Rotterdam; the ICA, London; and Guggenheim, Bilbao among others. Nina Canell frequently collaborates with Robin Watkins on installations, artist's books and publications.
For more information on Nina Canell please visit her artist page or contact Erika Weiss at erika@303gallery.com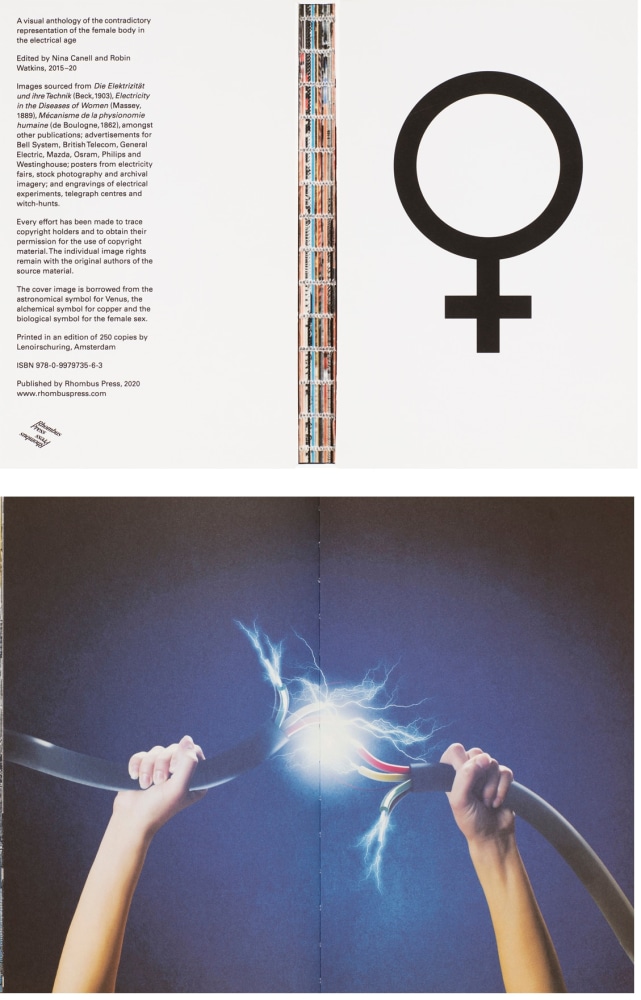 Nina Canell and Robin Watkins
Amber
Published by Rhombus Press in 2020
176 pages, Limited edition of 250 copies
Color offset in a screen printed slipcase
ISBN 978-0-9979735-6-3
Editors: Nina Canell and Robin Watkins, 2015–20
Graphic Design: Robin Watkins
Printed by Lenoirschuring, Amsterdam
Amber was compiled from a wide variety of sources, creating juxtapositions that reflect on the contradictory representation of the female body in the electrical age. Collated over five years, images explore how femininity came to be closely associated with electric energy in witch-hunts, physics experiments, decorative designs, domestic labour, telecommunications, advertising, medicine, cyborg modeling, electrotherapy, and other areas affected by the second industrial revolution. Tracing the "female body electric," the book's visual sequence forges a tension between different eras, techniques and methods of reproduction in order to question the dubiously gendered body-objects that are hardwired into the technologies of our society.
The cover image is borrowed from the astronomical symbol for Venus, the alchemical symbol for copper and the biological symbol for the female sex.