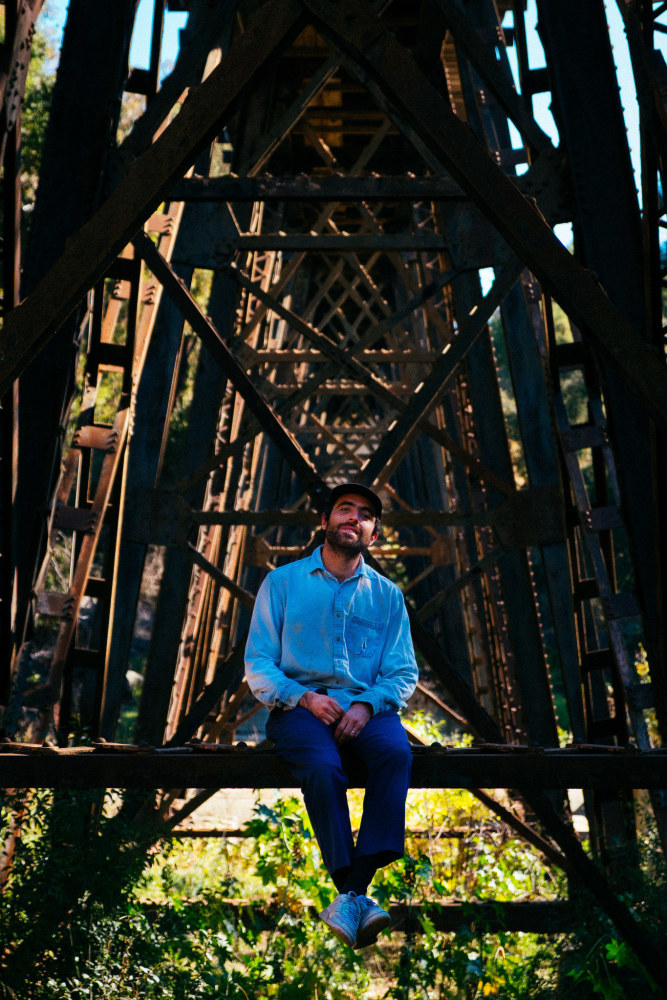 Working symbiotically with nature and the elements, Sam Falls' artworks are ingrained with a sense of place specific to their creation while also conveying a universal mortality. At the core of his practice, Falls engages the essential elements of photography –namely time, representation, and exposure – to create works that dissolve the divide between the artist, object, and audience. With a reverence toward art history, Falls empathetically blurs the lines between artistic modalities, from modern dance and minimalist painting to conceptual photography and land art, boiling it down to the fundamentals of nature and the transience of life that art best addresses.
Sublimating the natural world in works that both defy and embrace the basic functions of art, Falls' works record specific moments in time as well as the infinite human impulse to commune with nature. Falls brings large sheets of canvas into the deepest corners of America's national parks, covering them with dry pigments and arranging bracken and found flora to create intricate patterns. These arrangements are then left exposed to the elements, where dewdrops, mist, rain, sun and atmosphere activate the pigments. This process, similar to a photogram, records not only the formal qualities of the plant life, but also a semblance of the psychological and climatic substrata that constitute a tenuous definition of 'place.' These works point to the inescapable omnipresence of the natural world in our lives outside society - the circadian rhythms and innate formal reflexes that determine what might be interpreted as beautiful, optimistic, pleasing, virtuous, ominous, or frightening. That nature itself has been perhaps the most pervasive concern of art since the beginning of mark-making should be no surprise.
"In each instance, Falls subjected the materials to the natural elements over the course of a day, a night, or a week, producing various effects that are themselves markers of time and the abundance or lack of rainfall over a given period. These variations account for the different relationships to place and duration throughout works in the series.
Approximating the gestural impact and dense accumulations of splatter paint or the washy, wispiness of colour-field abstraction, the canvases are united by their deferment to nature, to the processes by which the conditions at a particular site can be employed in the service of production. This approach is bred out of certain sensitivities to the world and its inherent ways of working and shaping matter, as much as it is from a desire to console the difficult task of creating things, ideas, and images."
Aram Moshayedi. Excerpt from Plein Air, Karma, New York, 2016.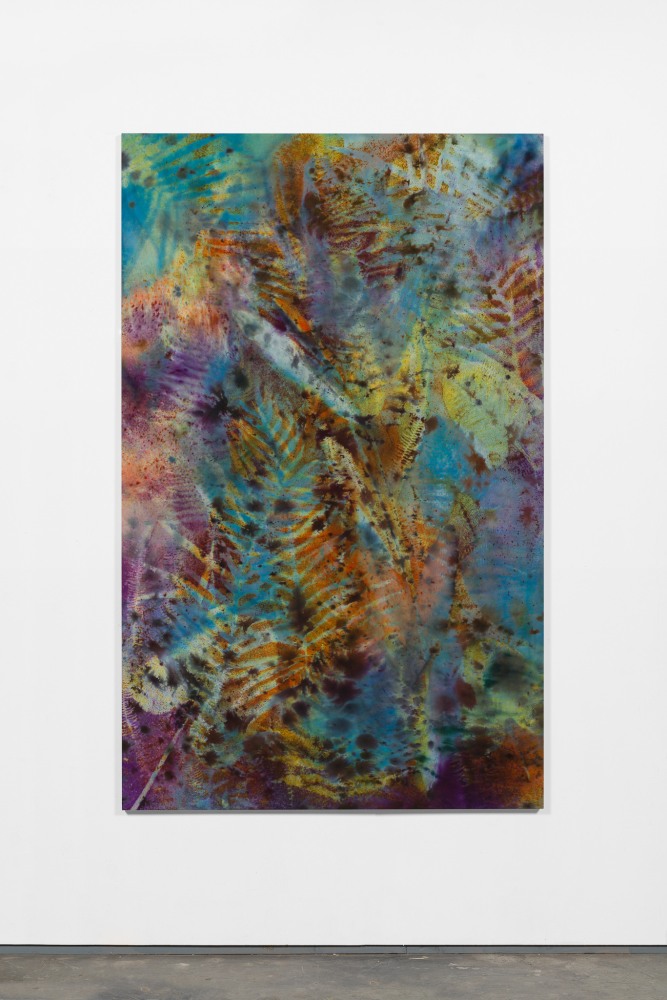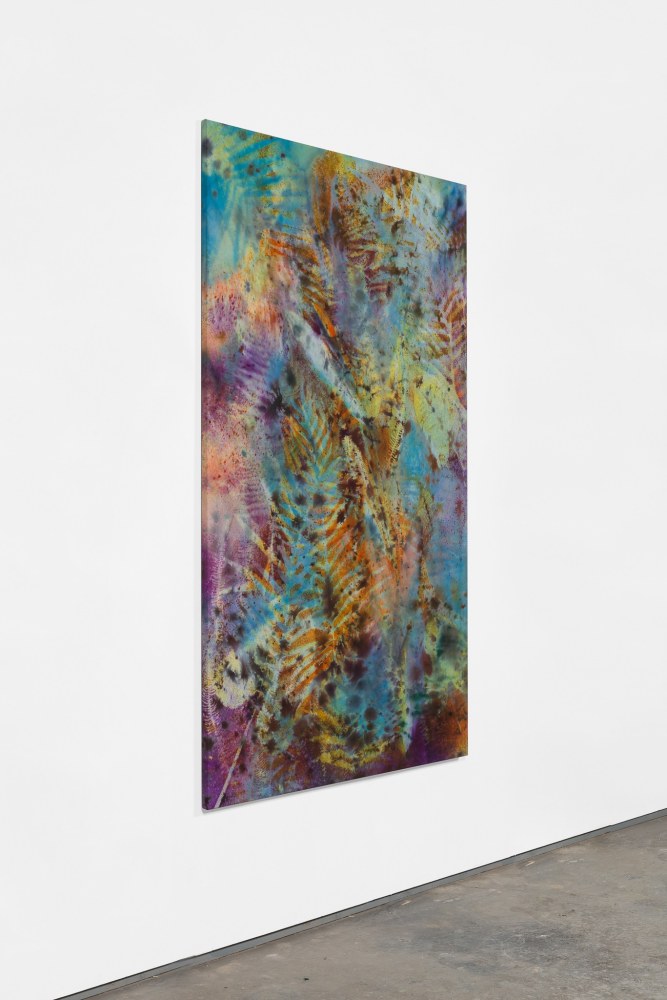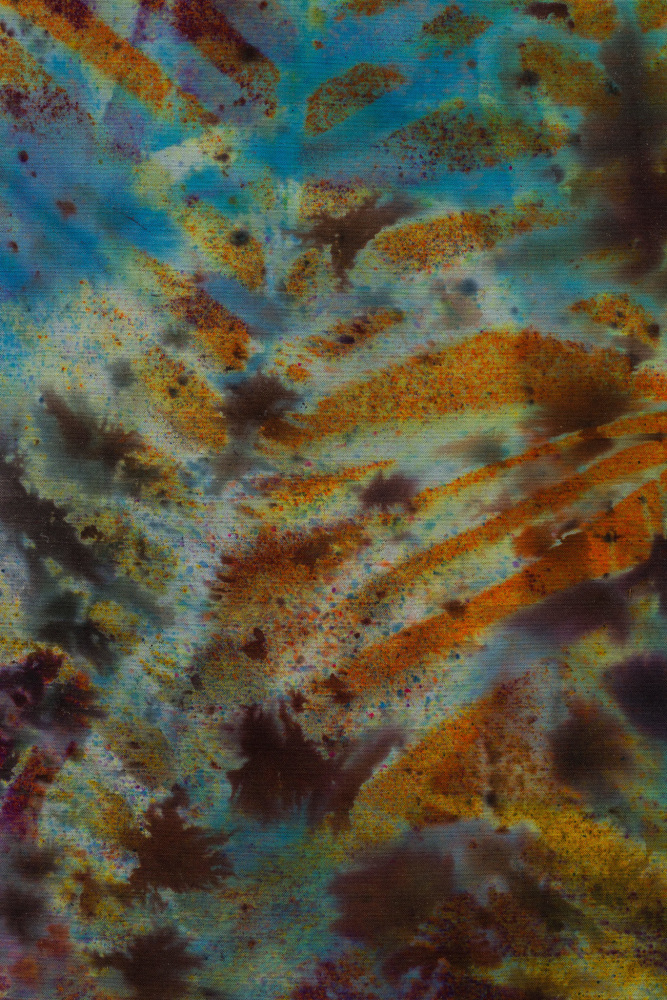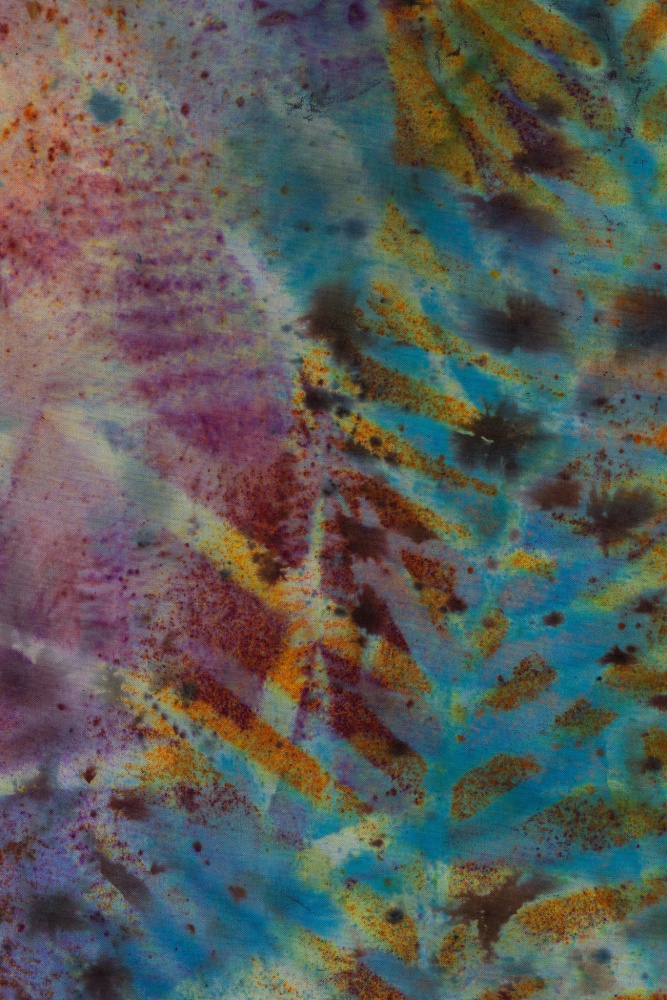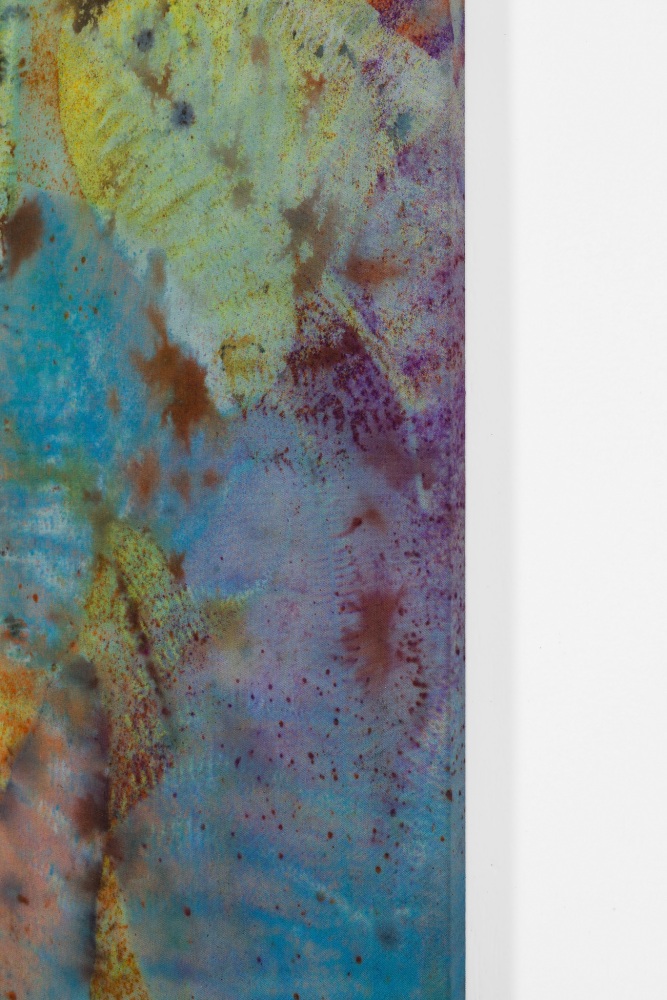 "There are similar levels of indexical fieldwork in Sam Falls' artistic practice. Sam is a systems man: each piece he makes is a test specimen- defining its species. Installed together, his works begin to reveal aesthetic methodologies that patch modernism back into the 1839 invention of photography, creating an art historical feedback loop electrified by a sense of atemporality."
Trinie Dalton. Excerpt from "Type Species", Sam Falls, JRP Ringier, Zurich, 2018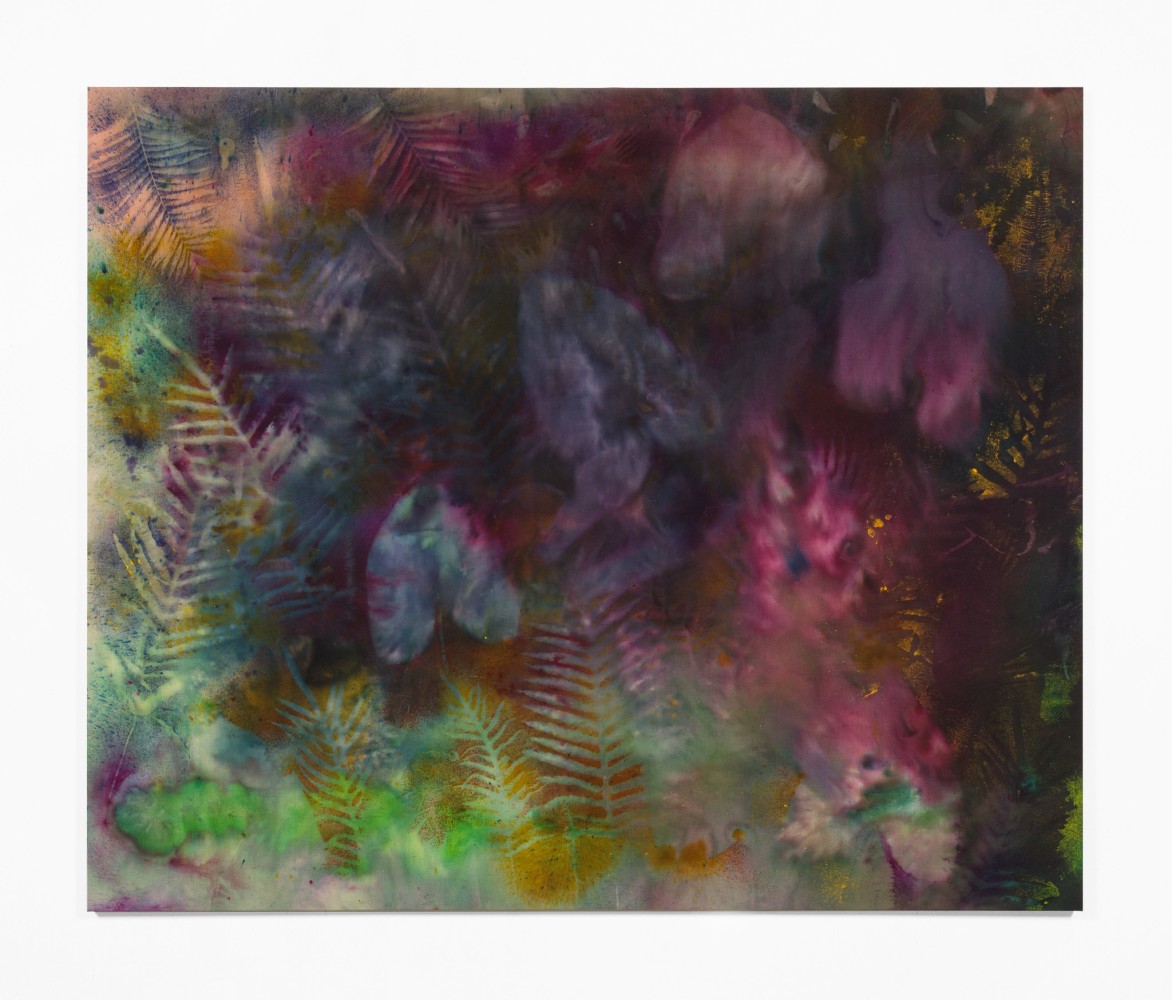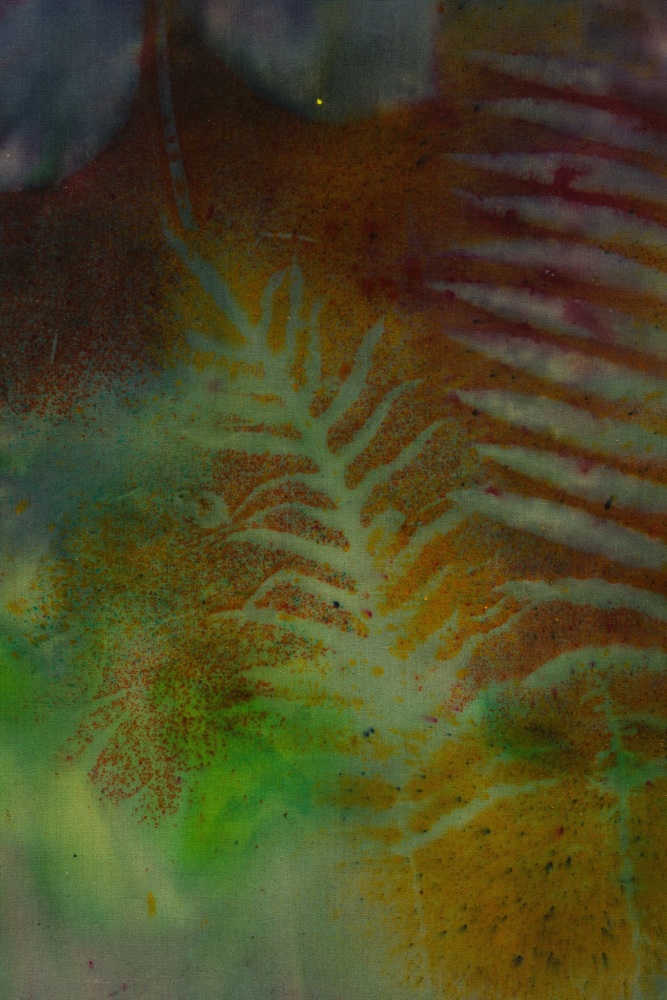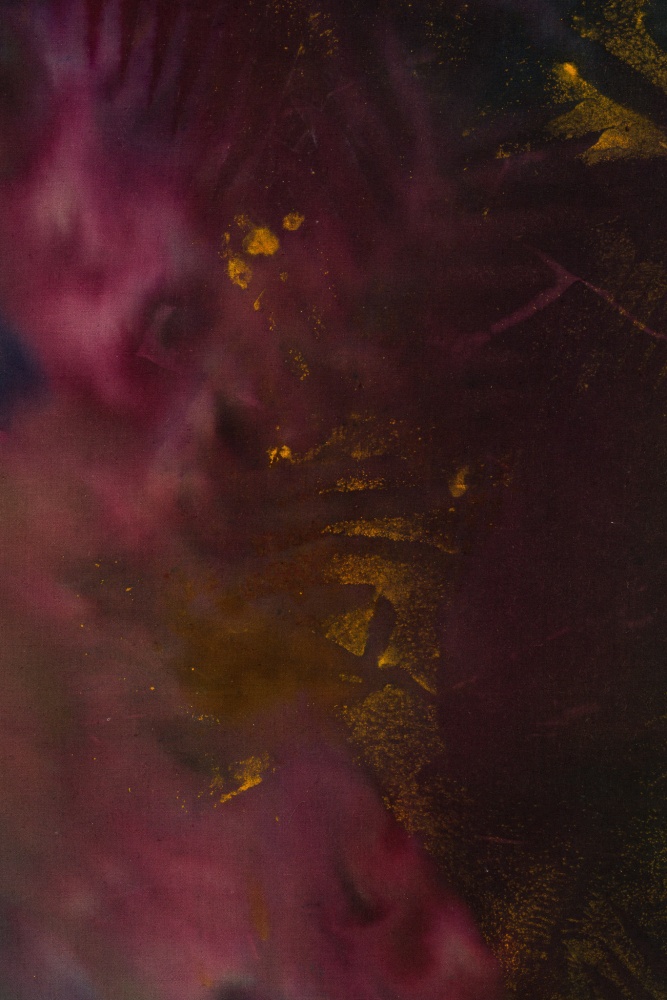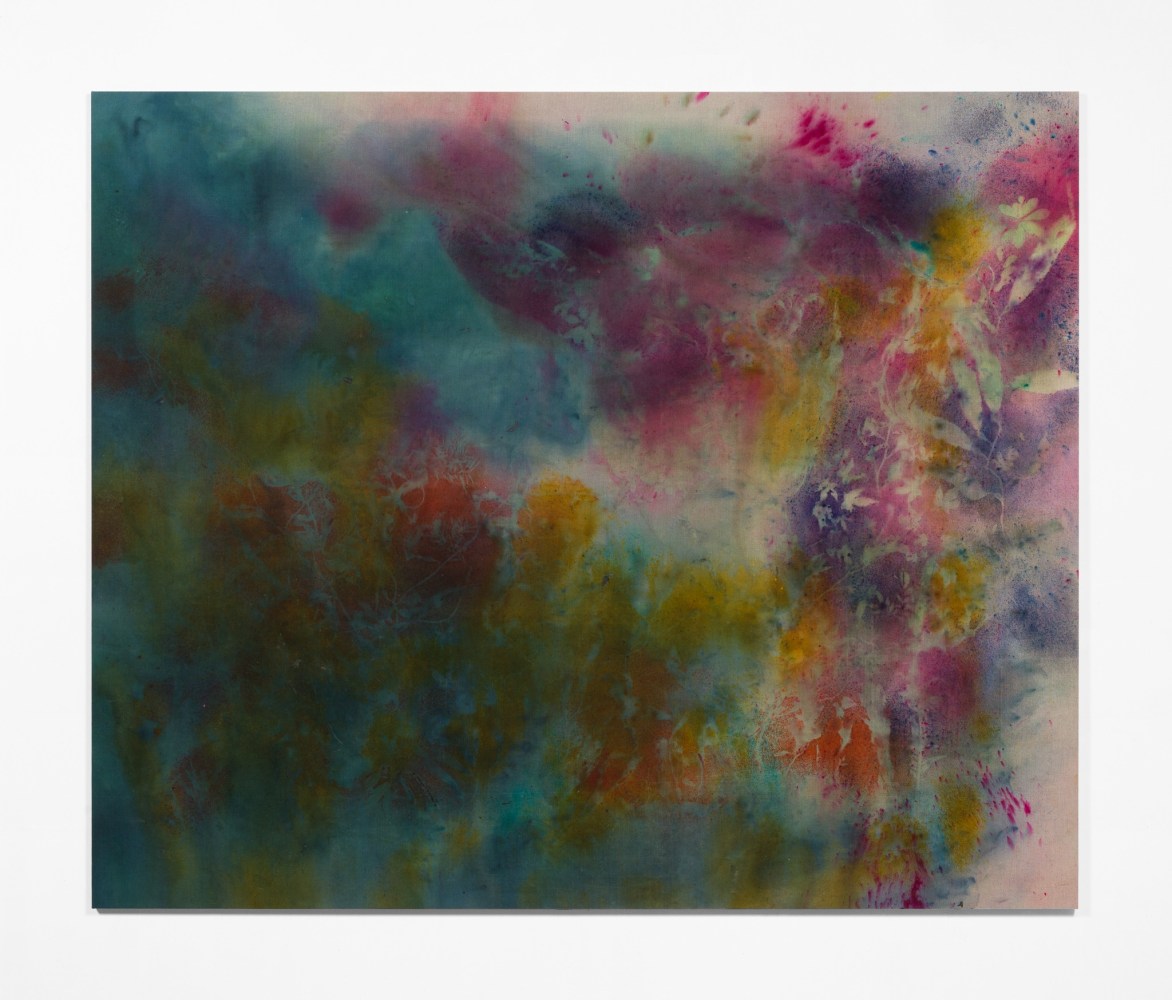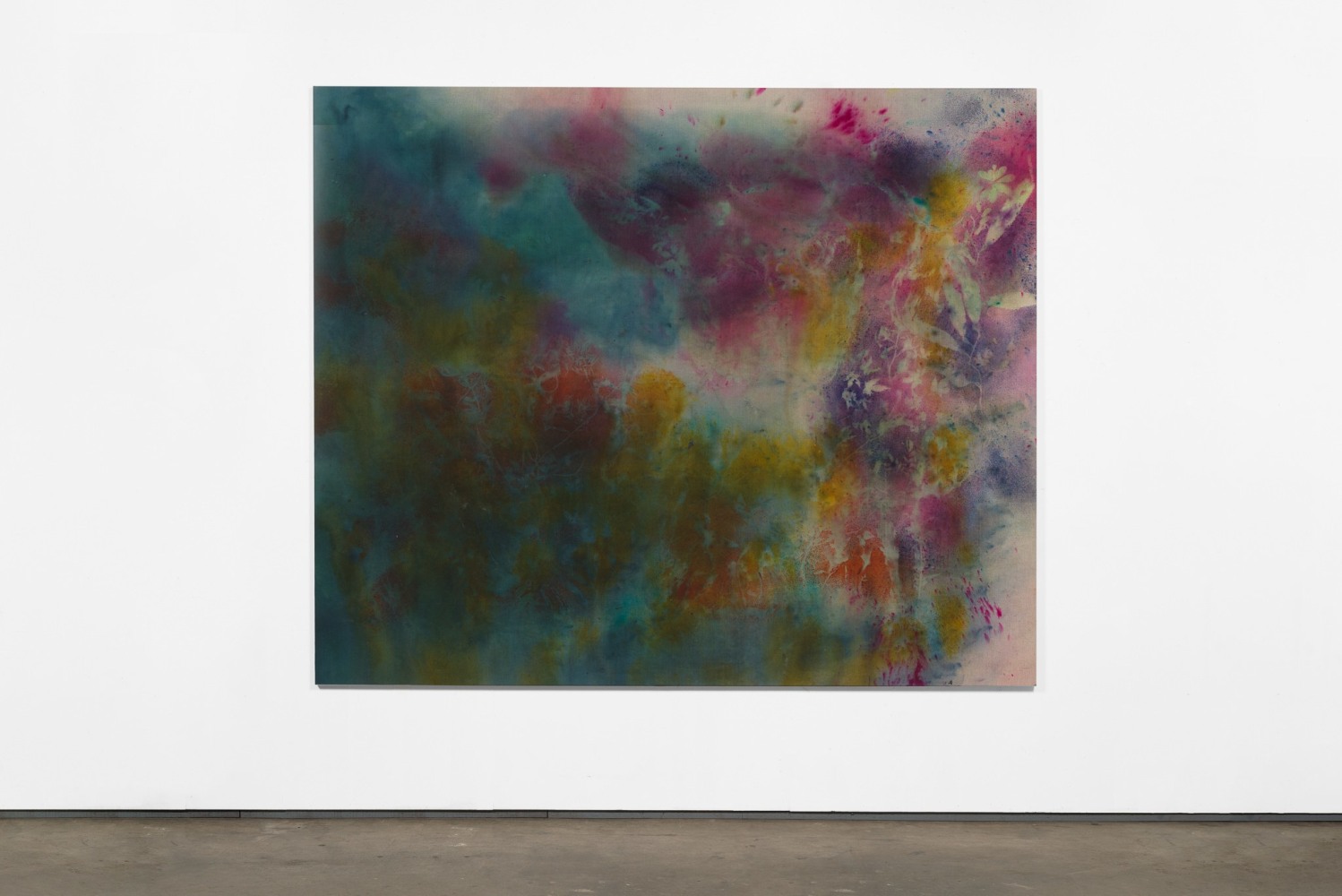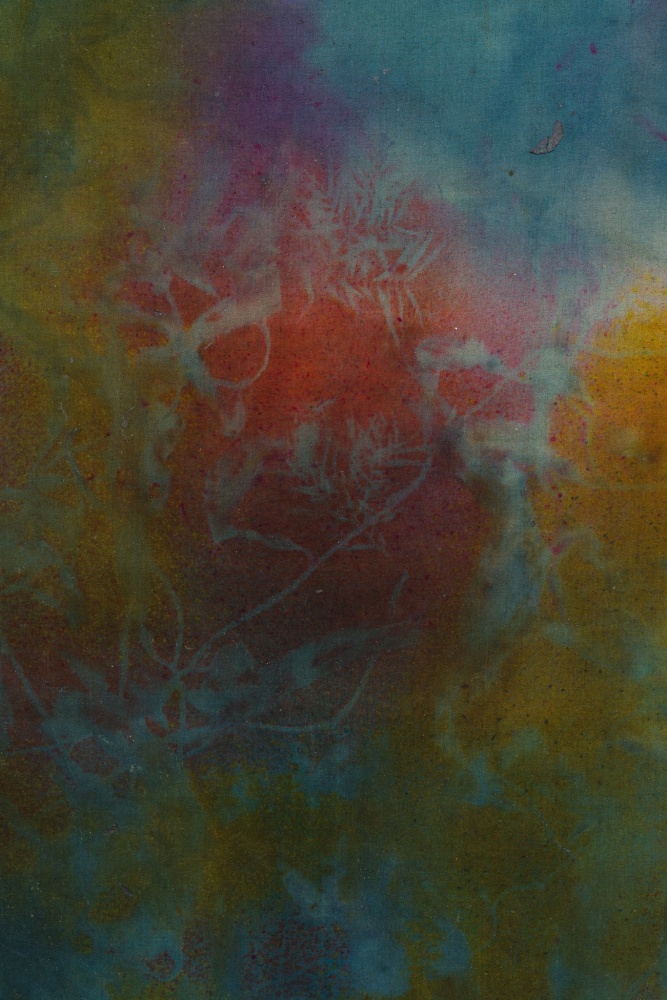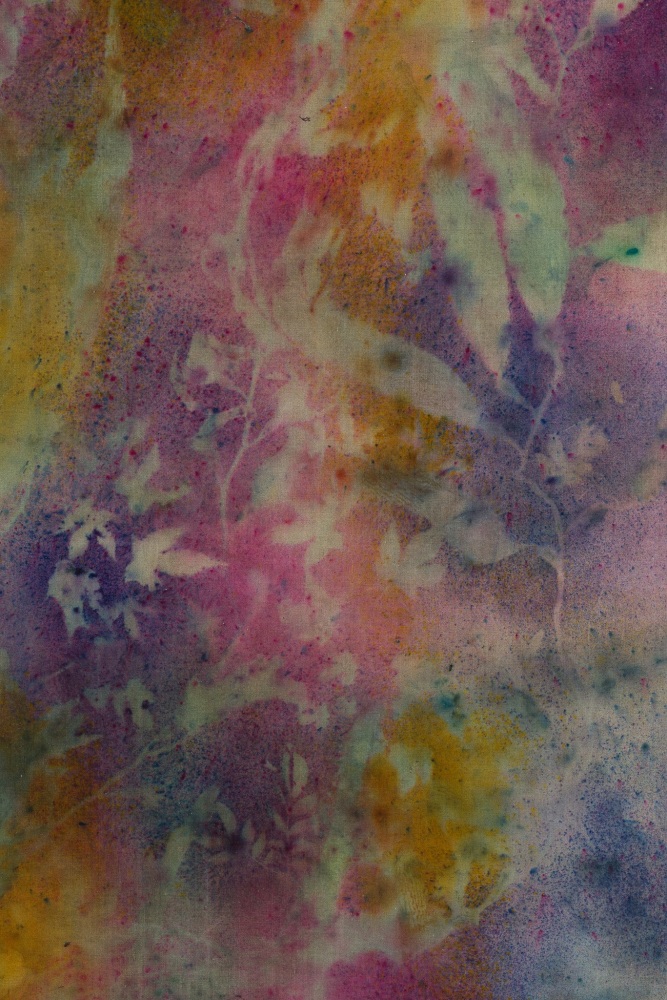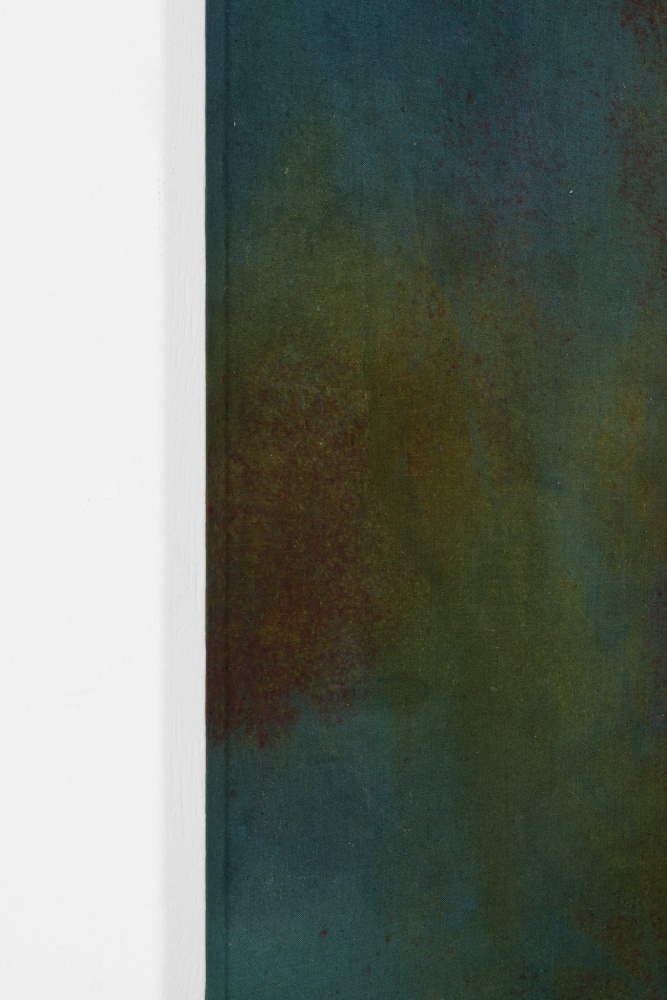 "As these works were being made by nature out in the sun, I continued to work, as I do, on the issues of representation and abstraction in art, which I see to be its contemporary and historical building blocks, as well as the defining element of human life: time. I am always trying to draw out the inherent qualities of time and make them visible, to share the past in the present and point toward the future coming to pass and all together immerse ourselves within it."
Sam Falls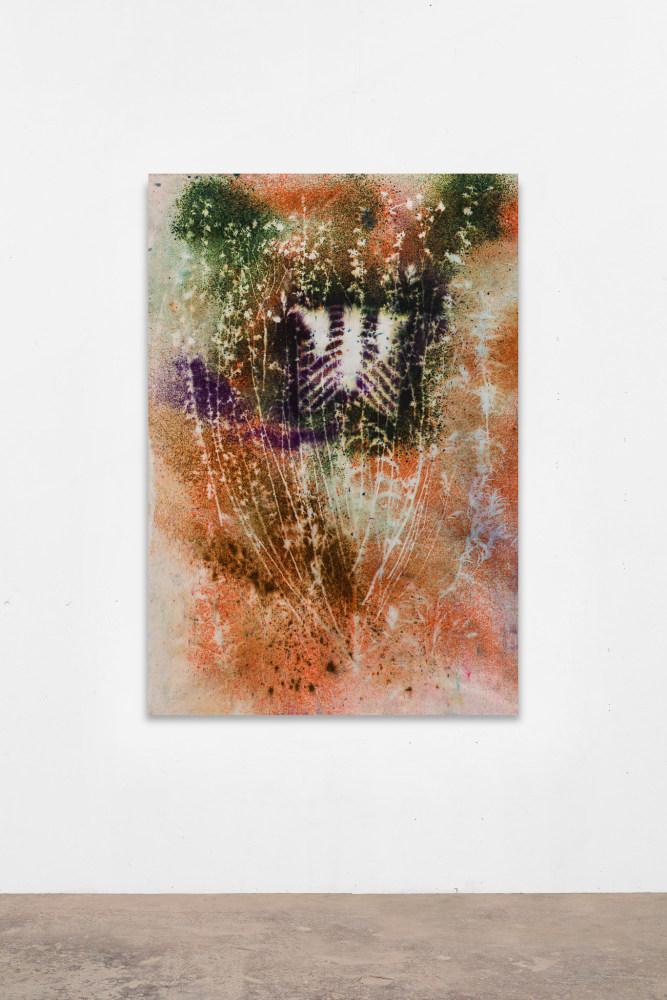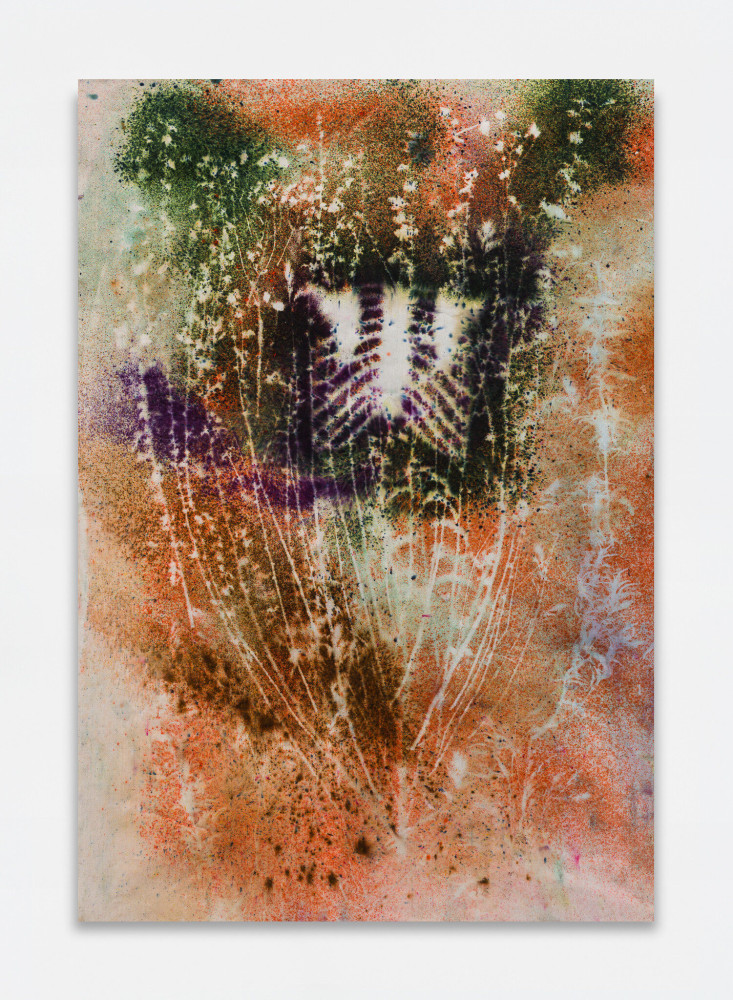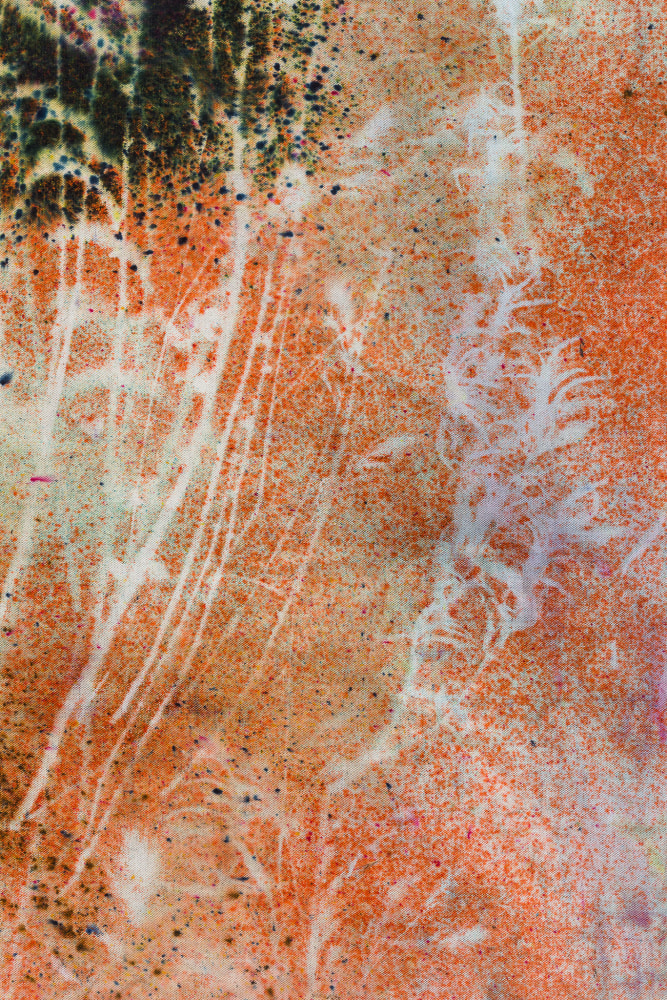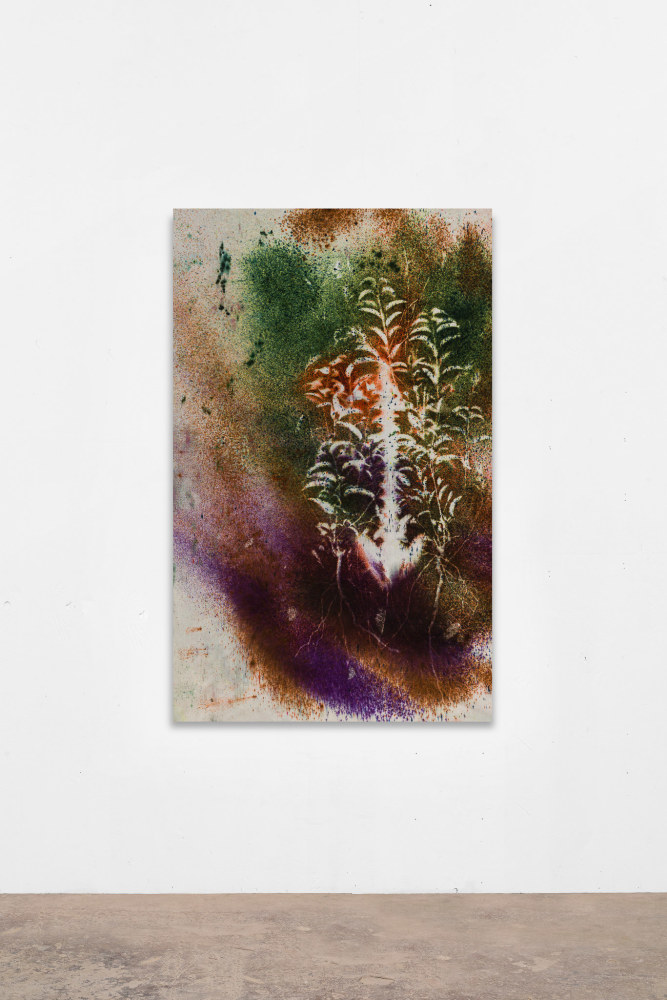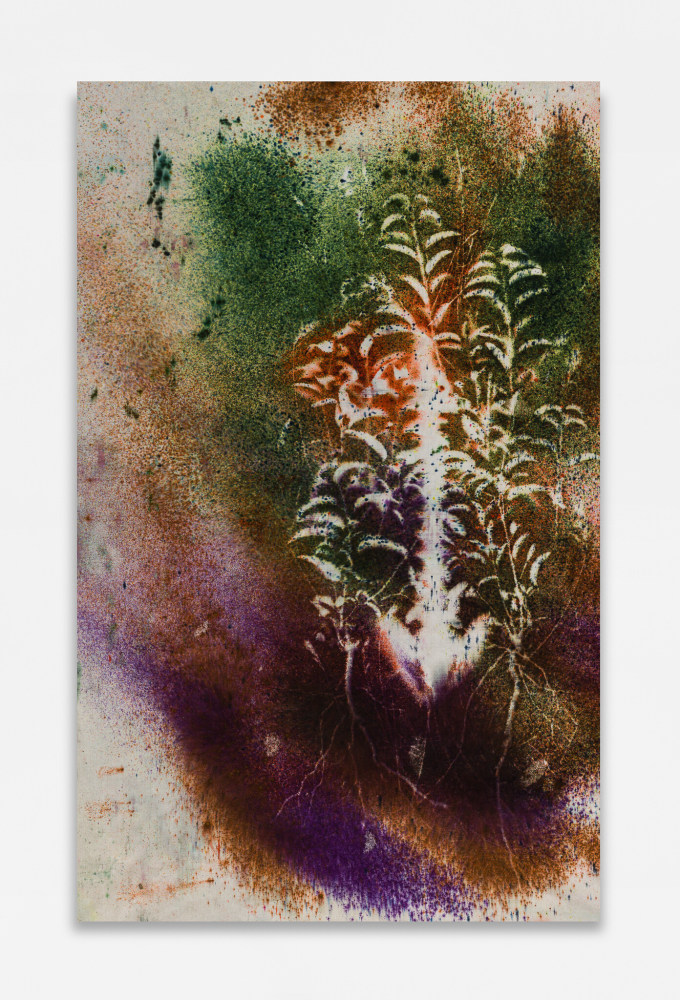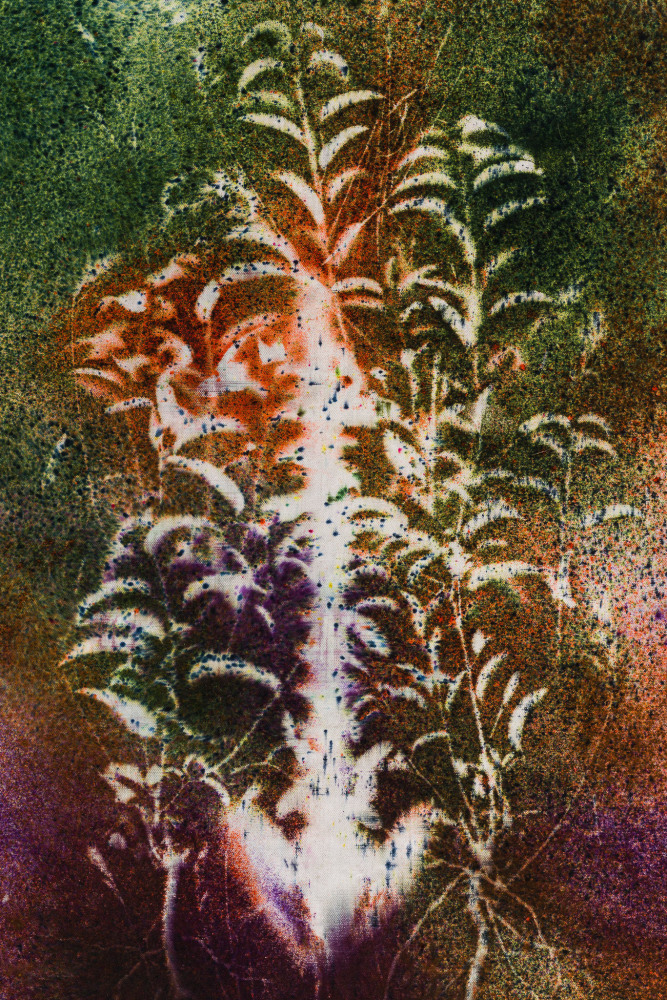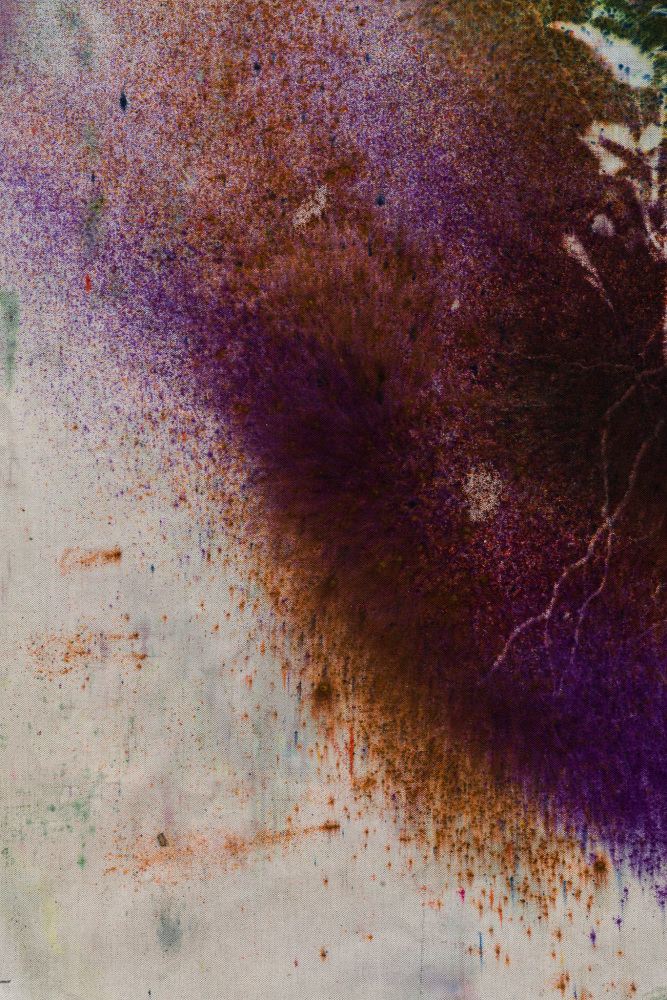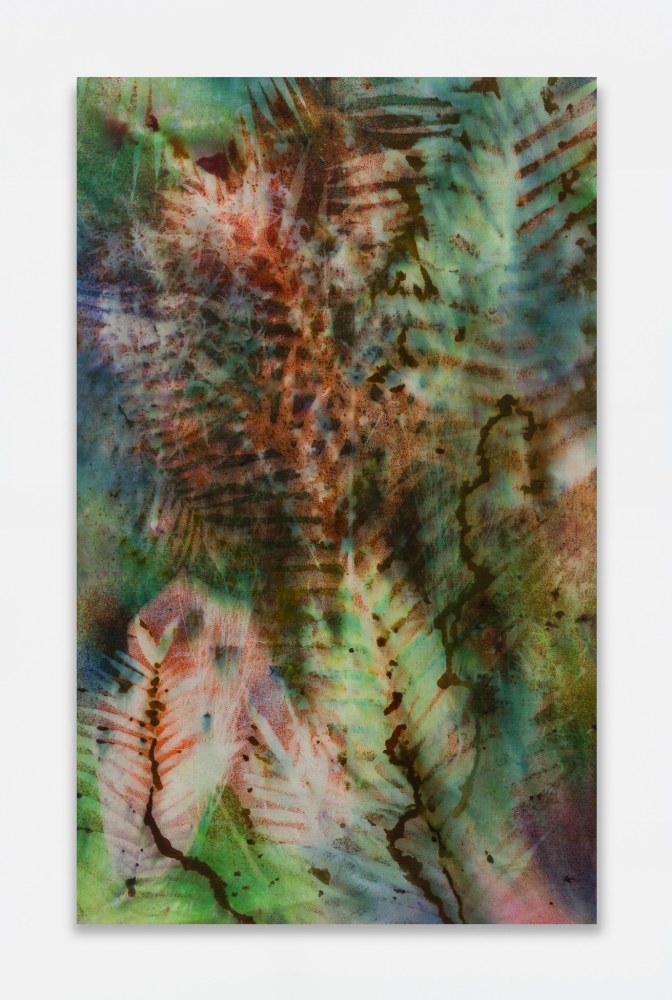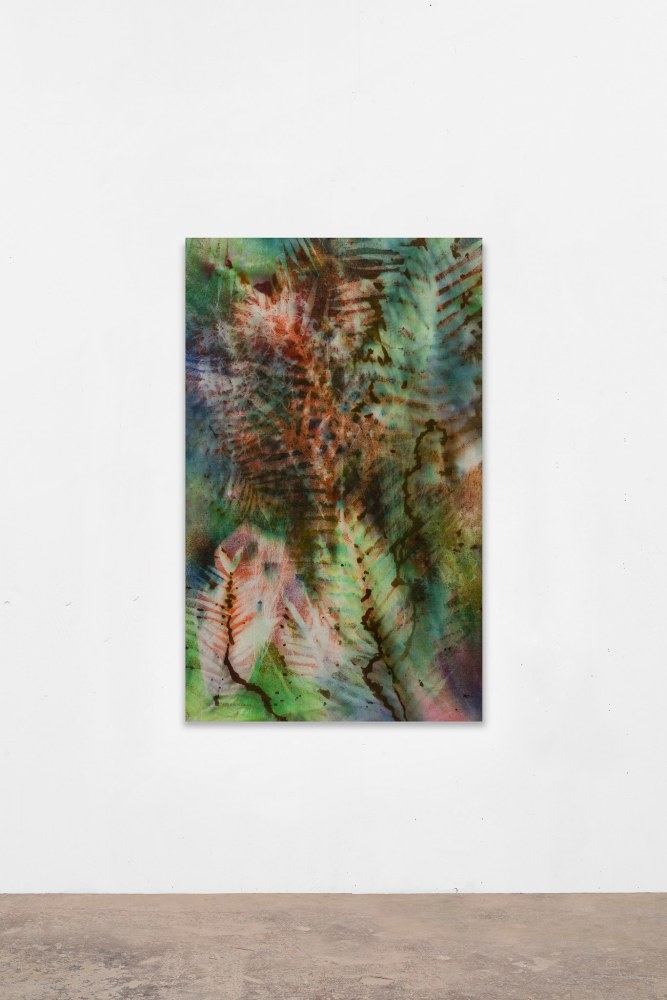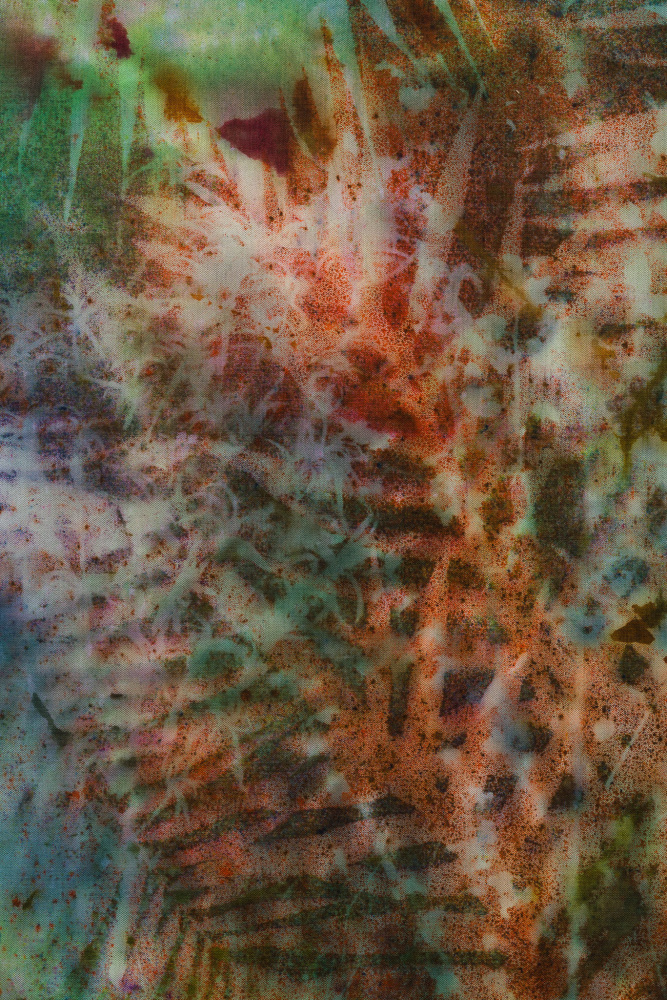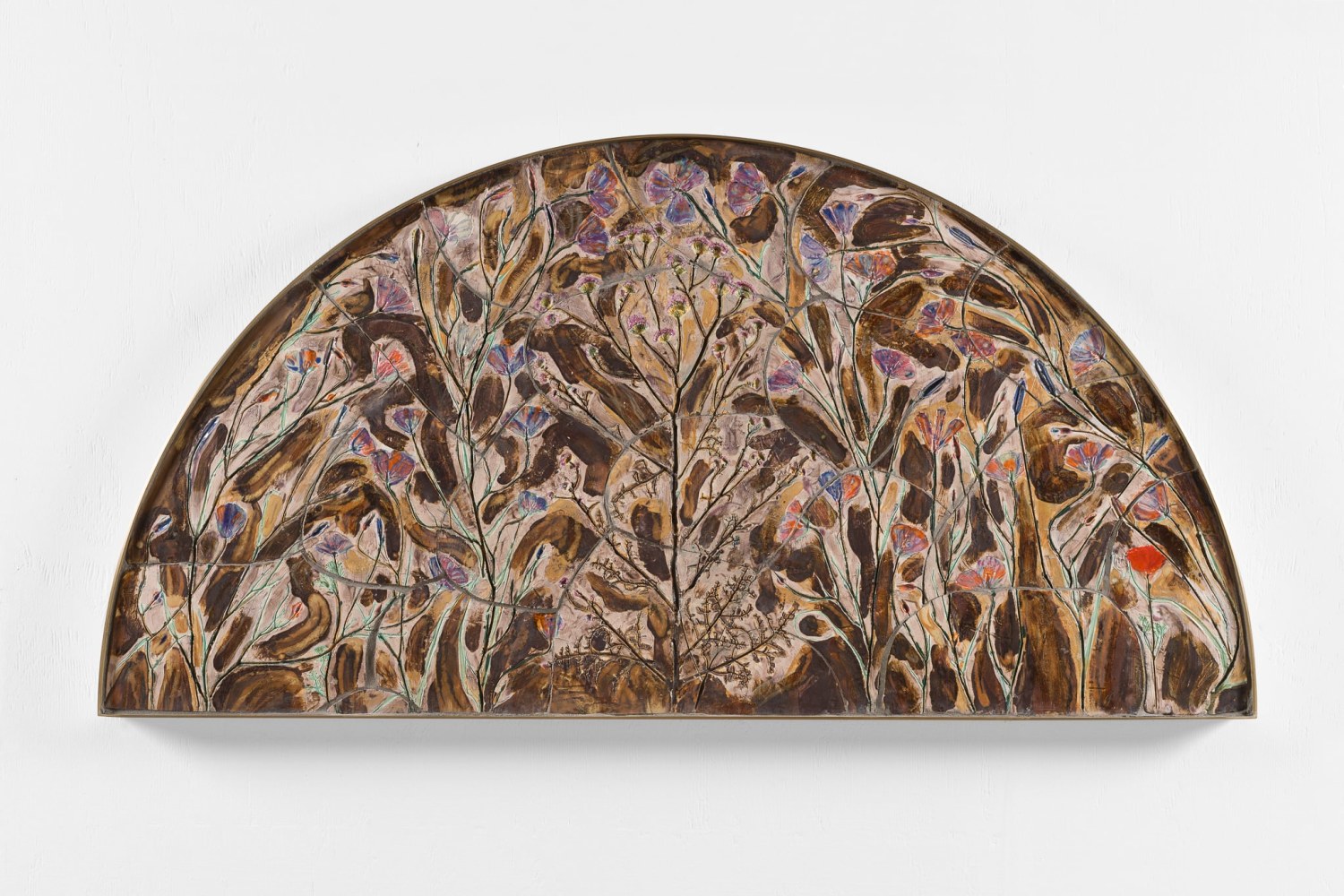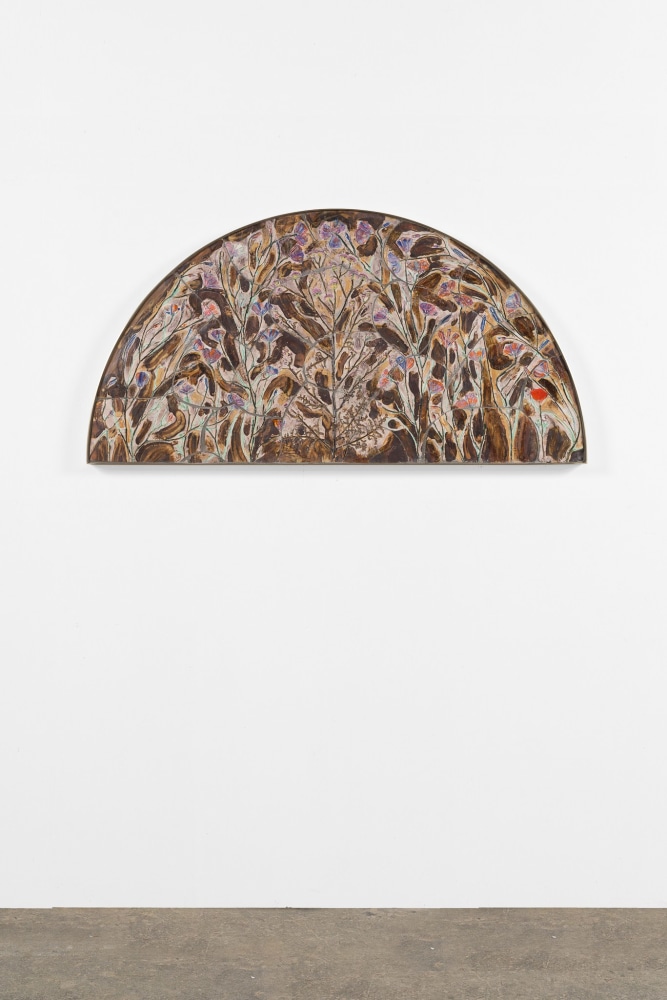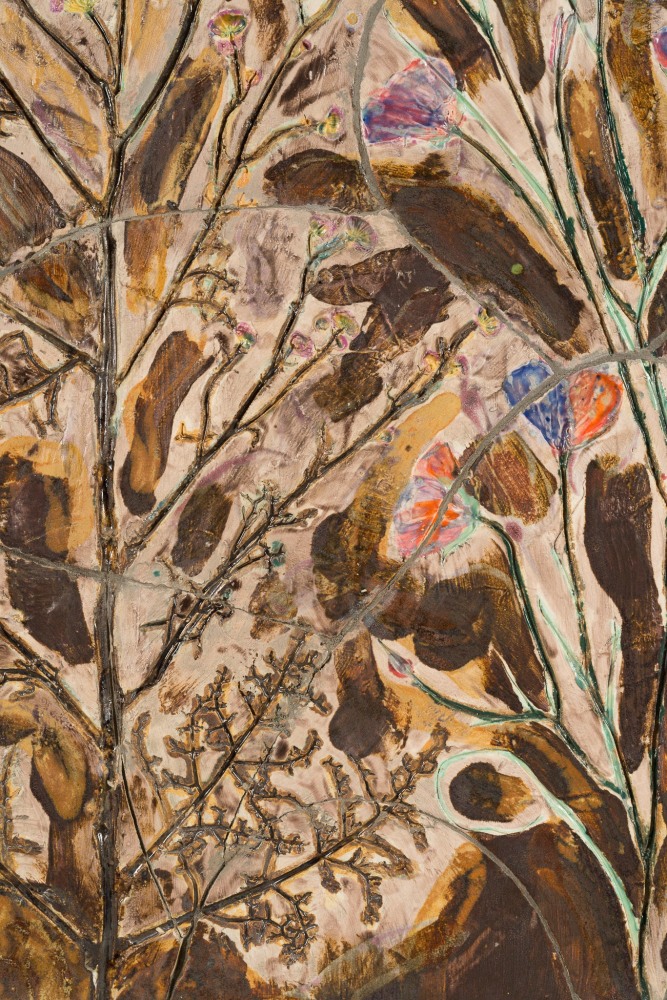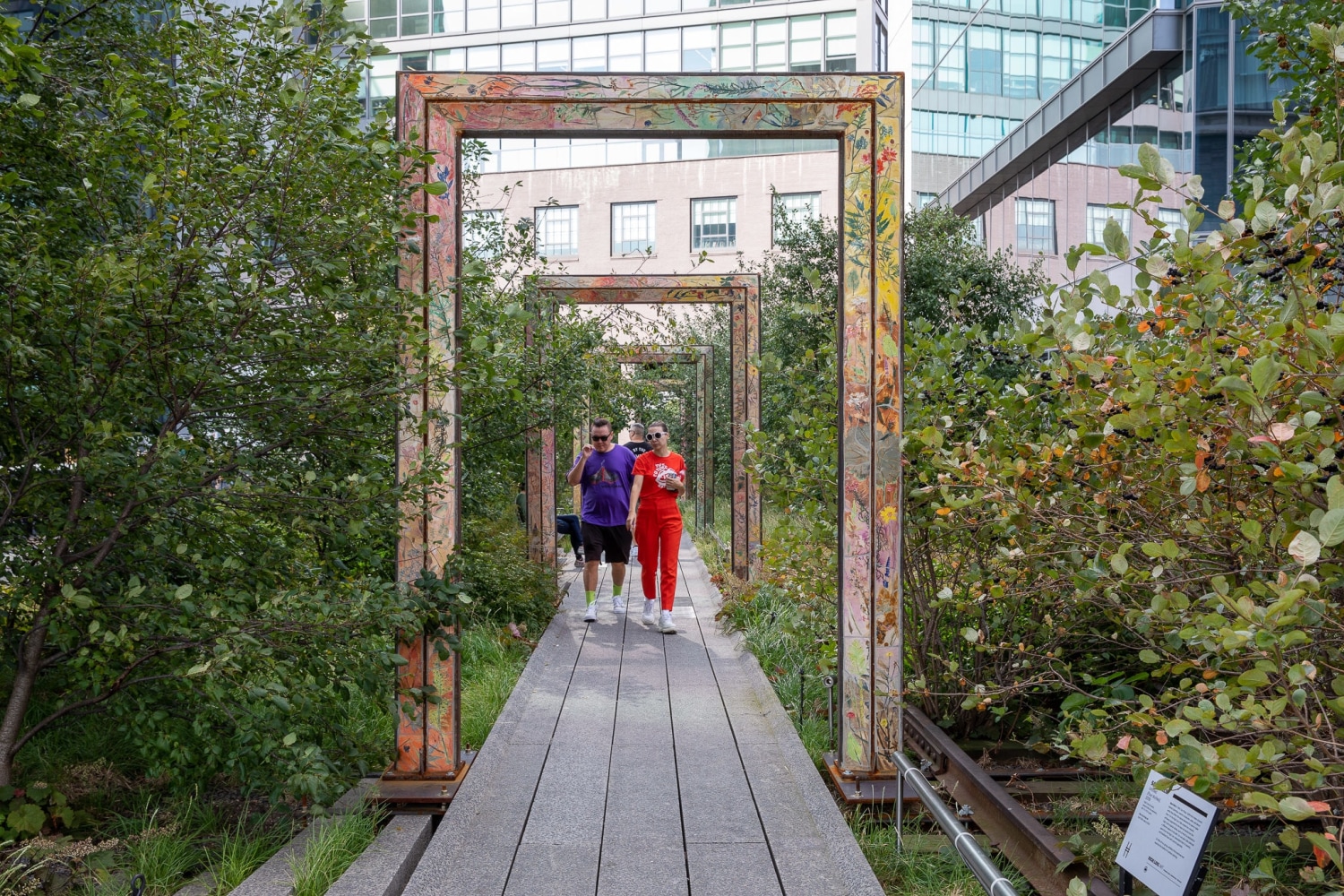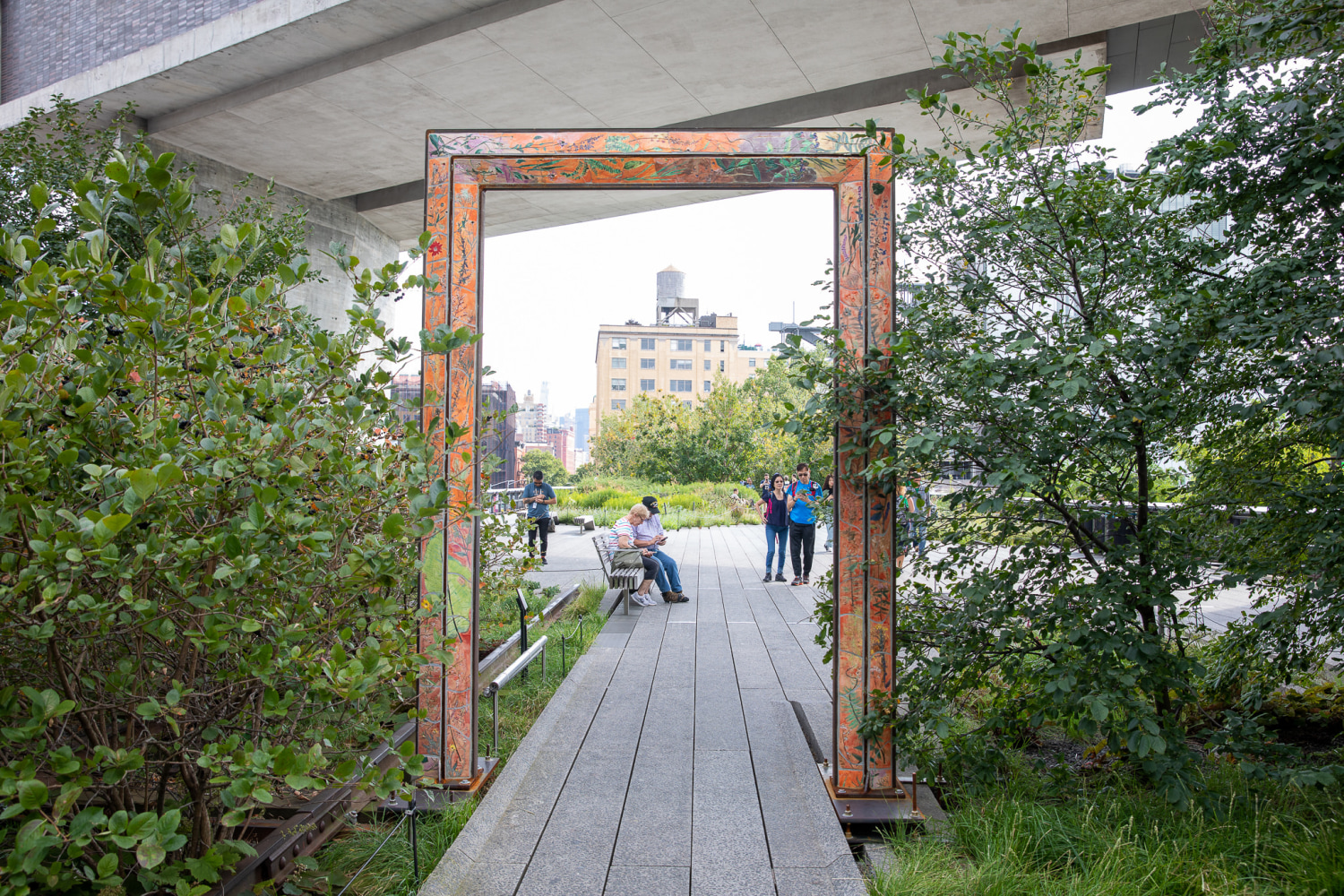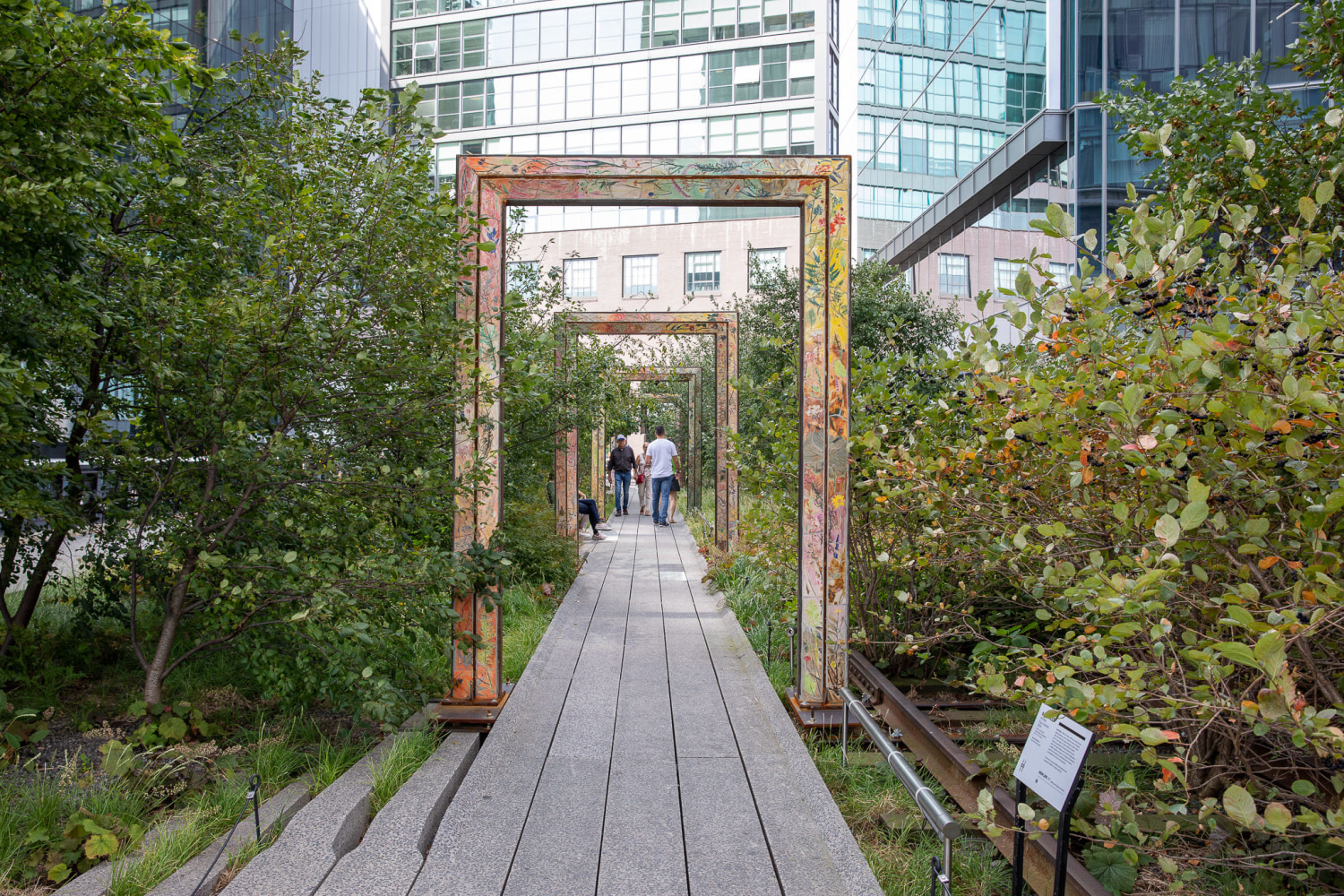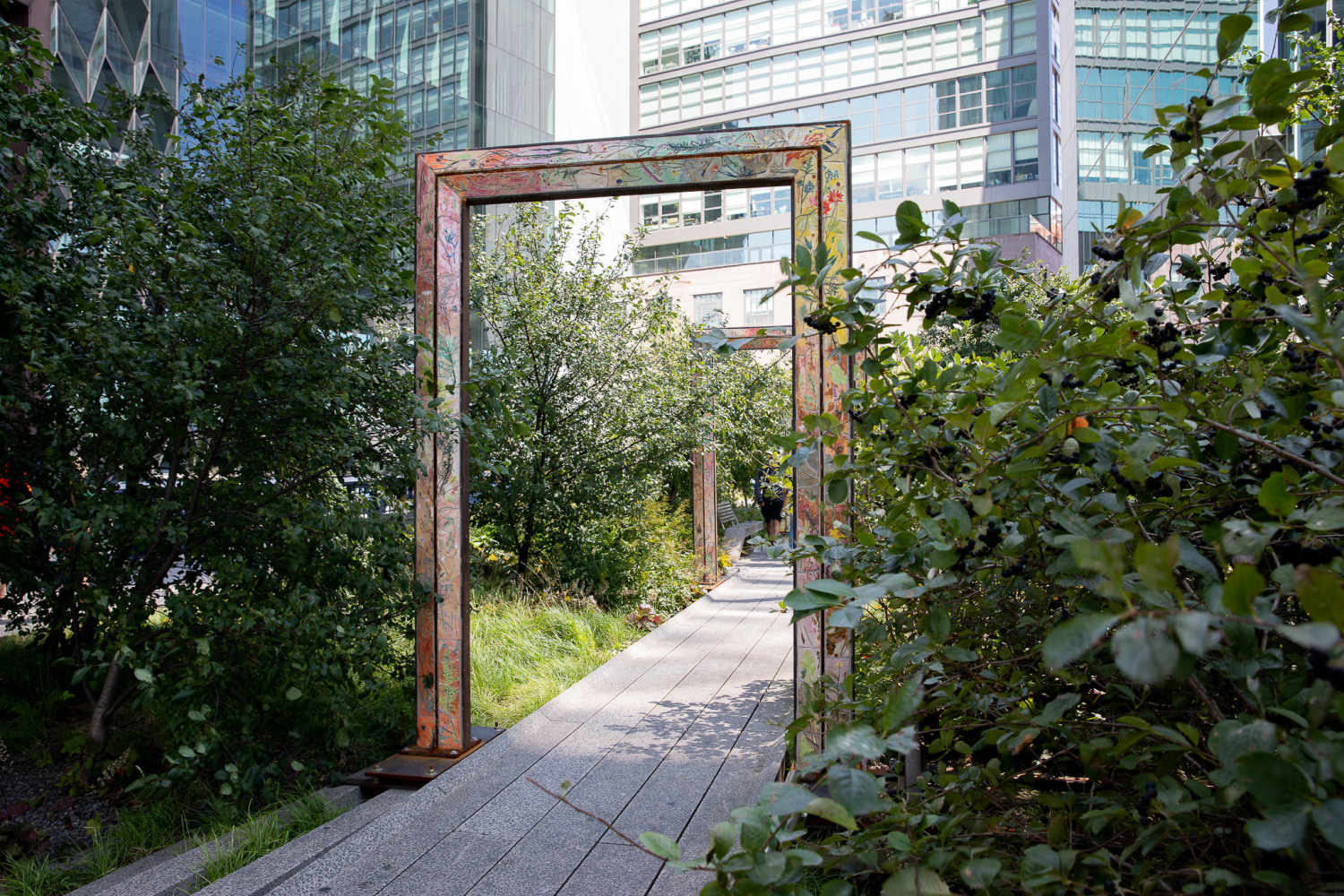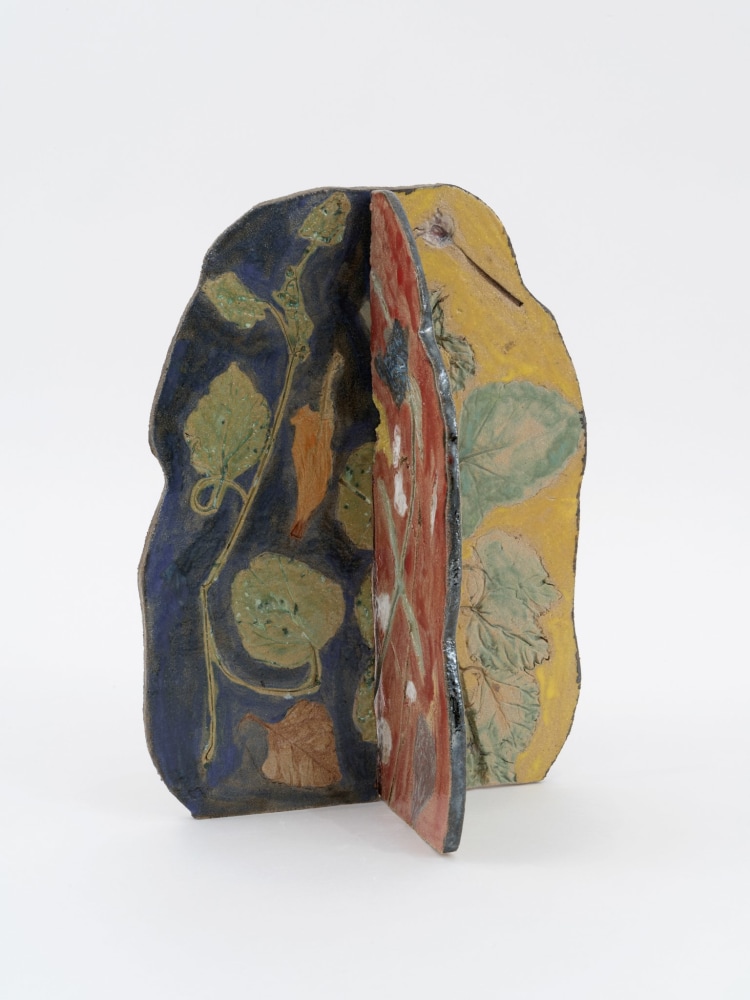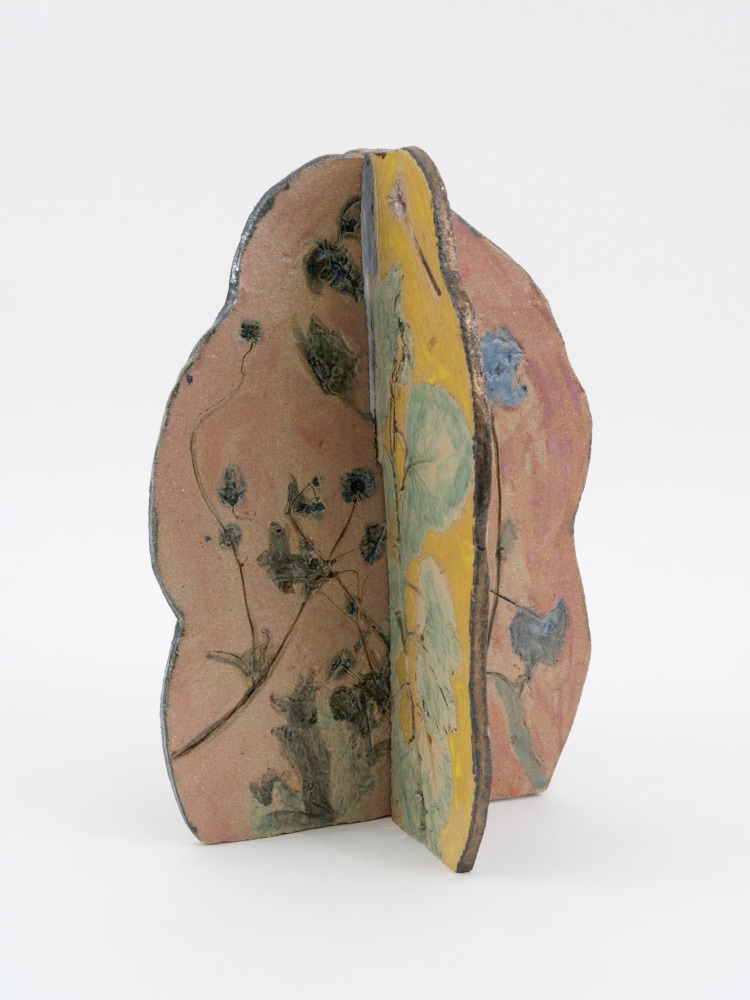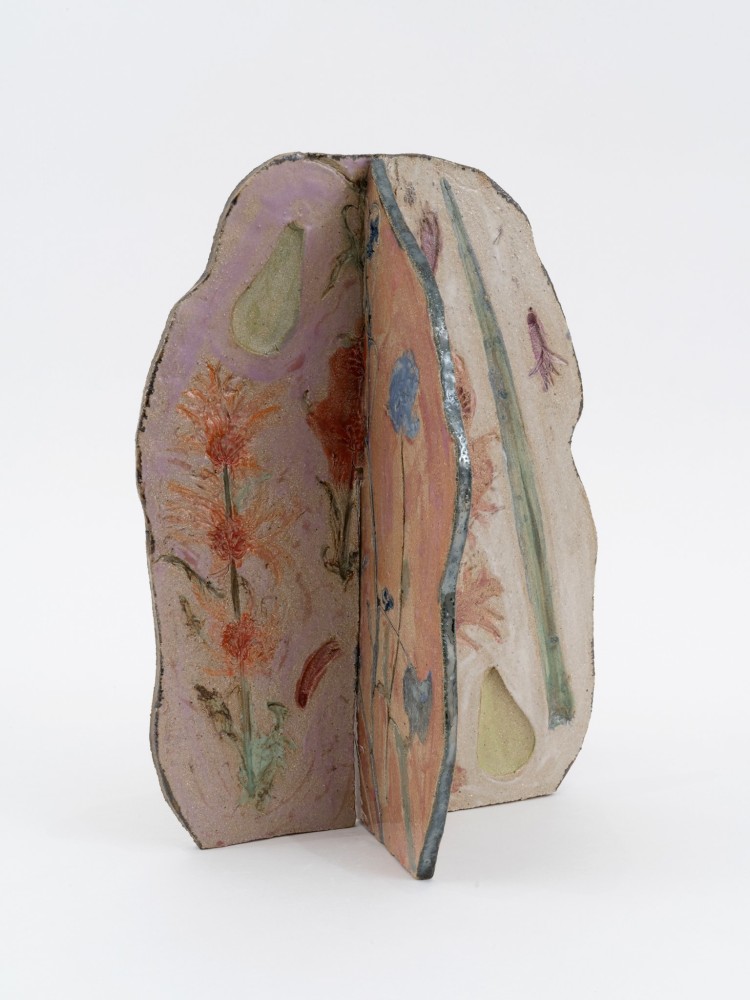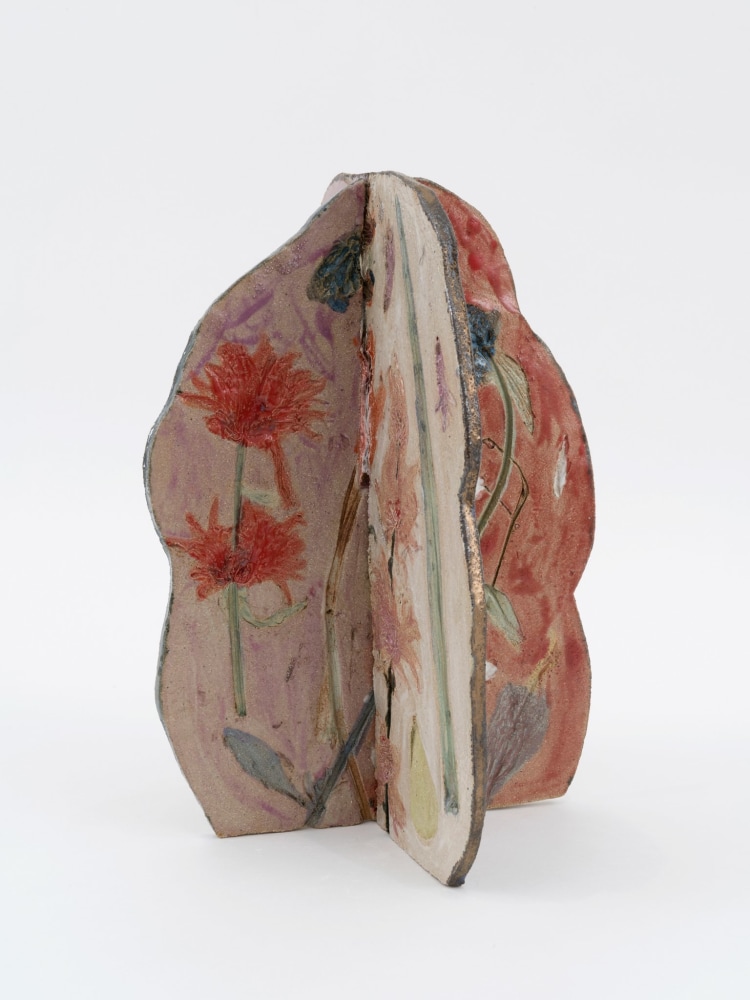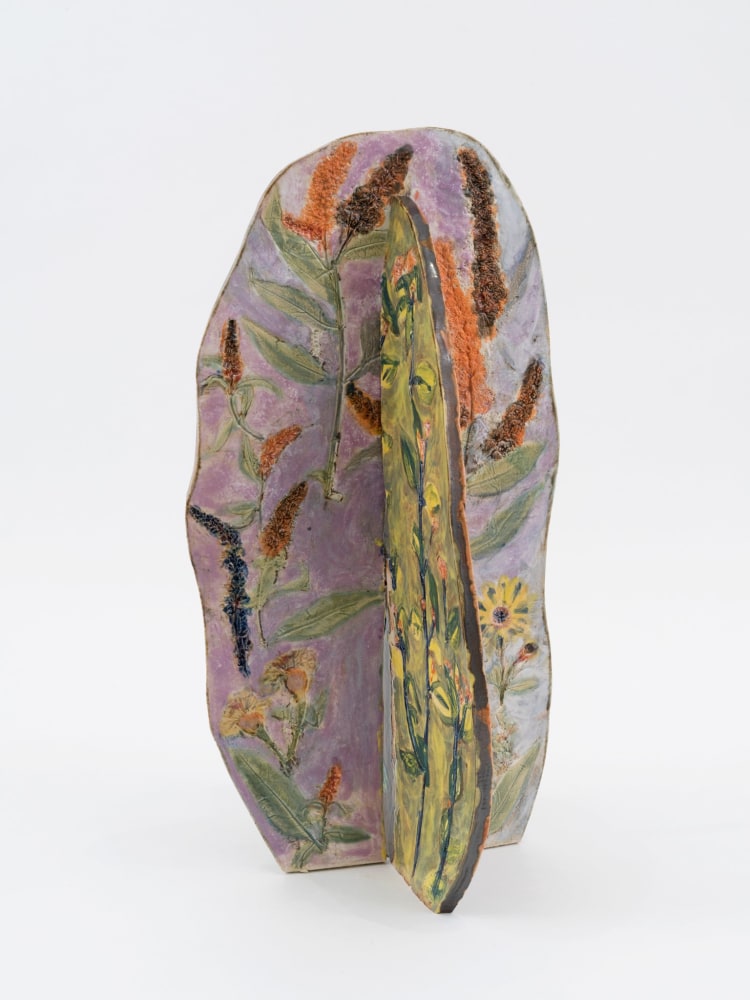 Sam Falls (b. 1984) was raised in Vermont and lives and works in Los Angeles, CA. He received his BA from Reed College in 2007 and his MFA from ICP-Bard in 2010. He has had solo exhibitions at the Hammer Museum, Los Angeles (2018); Museum of Modern and Contemporary Art Trento and Rovereto, Italy (2018); The Kitchen, New York (2015); Ballroom Marfa, Texas (2015); Pomona College Museum of Art (2014); Public Art Fund, New York (2014); and LAXART, Los Angeles (2013), among others. His work has been included in group exhibitions at the Aspen Art Museum, Colorado (2018); Le Consortium, Dijon (2017); Columbus Museum of Art, Ohio (2017); Mead Gallery, University of Warwick, England (2016); Fruitmarket Gallery, Edinburgh, Scotland (2015); Hammer Museum, Los Angeles (2015); Menil Collection, Houston (2015); Museo MADRE, Naples (2014); and the International Center of Photography, New York (2013); among others.
For more information on Sam Falls please click here.